Day 2 on the stand — and Sam Bankman-Fried recalls next to nothing
Prosecutor Danielle Sassoon brought receipts as she asks Bankman-Fried about his past statements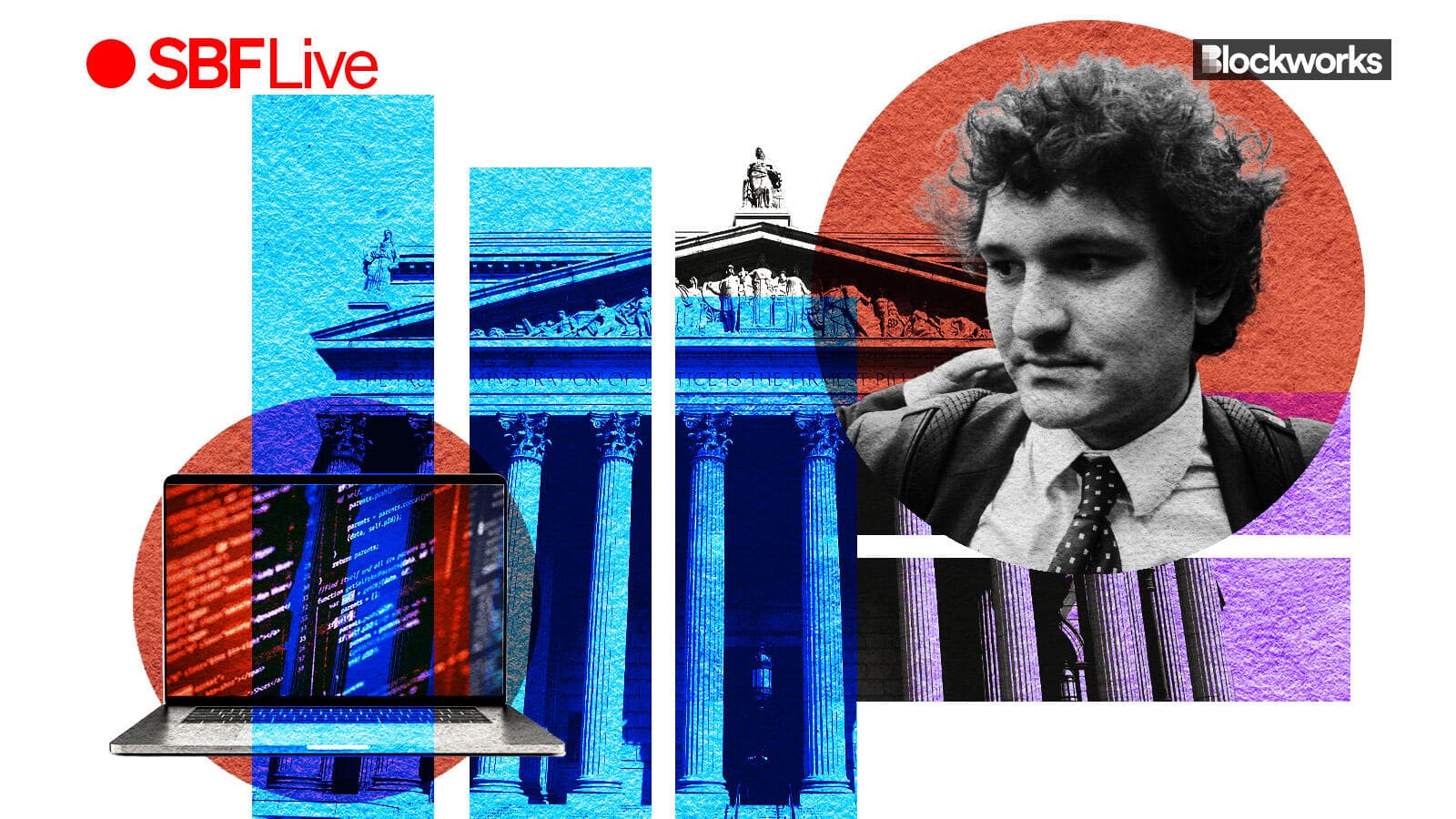 A little more than an hour into his cross examination, Sam Bankman-Fried — potentially the last witness in his own criminal trial — appears to be having a hard time recalling some key details. 
"Would you agree you know how to tell a good story," lead prosecutor Danielle Sassoon asked early on during the cross examination. 
"It depends on what metric you use," Bankman-Fried replied. 
Sassoon went on to produce document after document in an effort to prove the former crypto mogul made misleading statements to investors and customers, both before and after his exchange collapsed. 
"Isn't it true that you said," Sassoon started a myriad of her questions, going on to cite specific examples of Bankman-Fried making public statements about the safety of FTX and how it operated. 
"No, but I may have," Bankman-Fried responded. Six times. 
Read more: Prosecution grills SBF on 'f*ck regulation' comments
A number of conversations with journalists and news articles have been entered into evidence, most of which are from Bankman-Fried's media tour in December 2022, weeks after FTX's bankruptcy filing. But, as the prosecution notes, this was all before he knew there was a federal indictment against him. 
Defense attorney Mark Cohen tried to spin these conversations as evidence that Bankman-Fried cared about his customers. 
"I felt like it was the right thing to do for me to talk about what happened," Bankman-Fried said during his direct examination. "I had my memory, I had very little beyond that." 
Bankman-Fried was far more talkative during his cross, though Judge Kaplan cut him off a total of six times — five times within the first hour. 
"Mr. Bankman-Fried, the question was…," Kaplan would prompt the witness when he started to veer off course. 
Read more: 'This is a joke,' Judge Kaplan scolds SBF lawyers
Bankman-Fried faces seven counts of federal fraud and conspiracy in relation to his alleged role in the collapse of FTX and Alameda Research. The fifth week of his trial kicked off in downtown Manhattan Monday. 
Kaplan has not scheduled trial for Friday, Nov. 3, although he indicated to the jury that it is likely he will make this a five-day week. 
The defense team wrapped their direct examination of Bankman-Fried Monday morning, clocking his time on the stand at more than six hours. The government is about an hour and fifteen minutes into what they have told the court will be a "substantial" cross examination. 
Prosecutors have also informed the court that they intend to present a "brief" rebuttal case when the defense rests.
---
Don't miss the next big story – join our free daily newsletter.