Bankman-Fried's expert witnesses can't testify, judge says
The former FTX leader wanted to call seven witnesses, and the judge sided with government in precluding all of them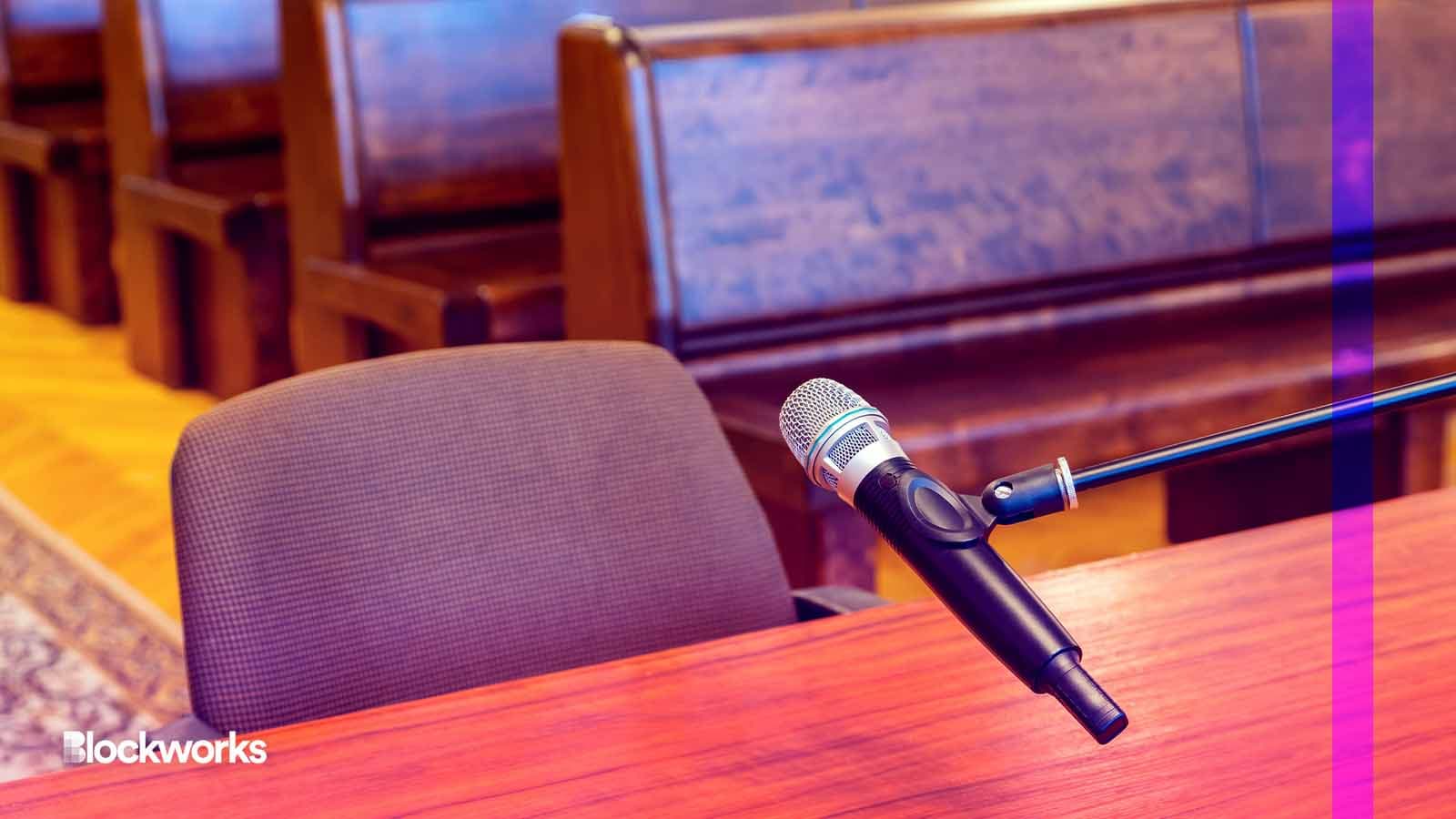 Ja Crispy/Shutterstock modified by Blockworks
In the ongoing FTX case, Judge Lewis Kaplan accepted the US government's motion to disallow testimony from seven individuals who Sam Bankman-Fried and his legal team believed could educate the court on the fallen crypto exchange's procedures.
Attorneys representing the Department of Justice moved to throw out all of Bankman-Fried's proposed witnesses in late August, and they have now gotten their way.
One desired witness for the defense — Lawrence Akka, an English barrister — was set to testify on FTX's terms of service, stating that it "did not contain a declaration of trust over any fiat currency, but gave rise only to a contractual creditor-debtor relationship," according to a Aug. 29 court filing from US attorneys.
Now, the court says that Akka's testimony isn't something that would help the jury understand FTX's terms of service but rather that he's simply offering "legal opinions as to the meaning of the contract terms at issue." 
Read more: Government moves to toss seven testimonies in Sam Bankman-Fried case
Therefore, his testimony wouldn't qualify under the US code's Rule 702, which states that if a witness's expertise can assist in the jury's understanding of matters of fact, that person can opine in the courtroom.
The defense also sought testimony from consultants Thomas Bishop and Joseph Pimbley and data analytics expert Brian Kim on topics relating to FTX's financials, its software, and document metadata. 
The judge denied all of their potential testimony on the grounds of Rule 16, which ensures the government discloses certain evidence it plans to use during the trial. If Bankman-Fried's attorneys believe that the witnesses can push back against government witnesses, then Bankman-Fried can file to allow certain witnesses to testify. However, the government may object to the filing.
Bankman-Fried's bail was revoked in early August after the court said he engaged in witness tampering by allegedly leaking Caroline Ellison's diary entry to the New York Times. He's now in jail at the Metropolitan Detention Center in Brooklyn awaiting trial, which begins on Oct. 3.
---
Don't miss the next big story – join our free daily newsletter.