SBF trial: The defense rests, soon it will be up to the jury
After three witnesses, including the defendant himself, the defense has rested its case in the criminal trial of Sam Bankman-Fried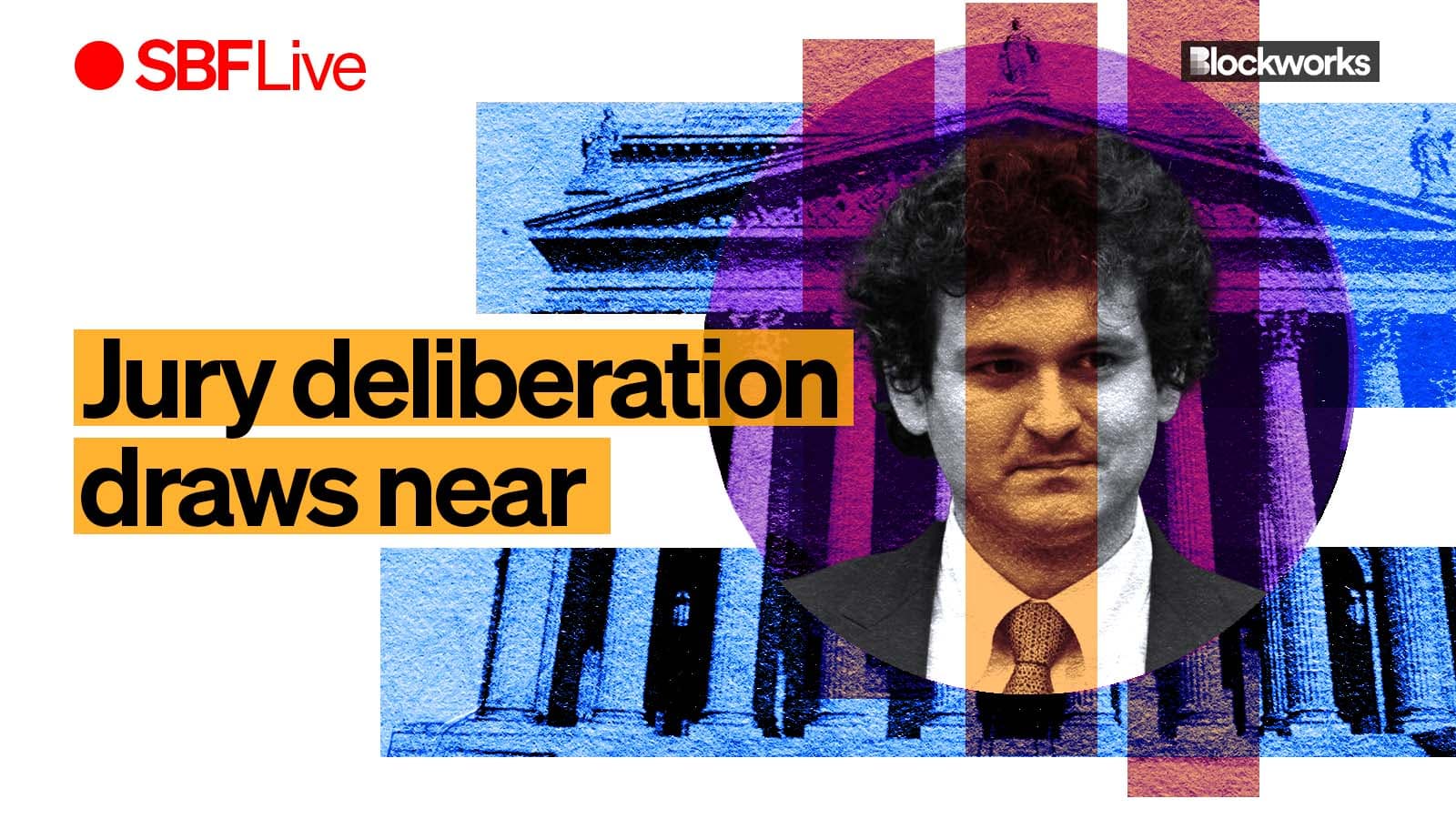 Sam Bankman-Fried's criminal trial, where he faces seven federal counts of fraud and conspiracy, is coming to a close. 
The jury heard the last of the evidence Tuesday morning, and now all that's left is some final quibbling between counsel and closing arguments. 
After subjecting their client to two-and-half days on the witness stand, the defense rested its case Tuesday, and the government declined to put on a rebuttal. In his final hours under oath, Bankman-Fried gave the jury more of the same: a relatively muted tone, sparse eye contact and lots of details he was never asked to give.  
"Look, Mr. Bankman-Fried," Judge Lewis Kaplan started, continuing on to remind the witness that he is to answer only the question which he was posed.  
"Understood," Bankman-Fried replied, not for the first time this week. 
In her roughly four-and-a-half-hours-long cross examination, lead prosecutor Danielle Sassoon stuck to the government's general narrative throughout the case. Sassoon selected questions and evidence that suggested to the jury that Bankman-Fried acted recklessly, presented a false front to the public and, most importantly, knew exactly what was going on. 
After attempting to deny that he ever saw the now infamous eight-tabbed spreadsheet containing both falsified and authentic Alameda balance sheets, Sassoon pointed him to the Google metadata, which, she says, shows he accessed the document in June 2022. 
"I'm not sure how to interpret the metadata," Bankman-Fried answered. 
Faceoff over charge instructions
After announcing that all of the evidence has now been presented, Kaplan opted to dismiss the jury early, much to their apparent delight, and settle some business between the lawyers: the charge instructions. 
Counsel have to come to an agreement on what Kaplan will tell the jury before they head off for deliberations. Counsel have filed a collective 210 pages with the court detailing their requests. 
For example, the defense asked the court on Monday to instruct the jury that FTX's terms of service don't "create a trust relationship or similar fiduciary relationship between FTX and its customers."
The defense is seeking to make this point because the prosecution alleges that Bankman-Fried misappropriated customer deposits in a "scheme to defraud customers." Misappropriation, the defense argued, can only be made when there's a trusting relationship established — and agreeing to Terms of Service does not fit that criteria.
The government submitted its jury instructions letter earlier this month. Prosecutors seek to have Kaplan explain that any intent Bankman-Fried had to repay customers is "not a defense."
They also want the jury to be told that "effective altruism" — Bankman-Fried's philosophy — should not be considered as a defense because the "motive that defendant had or claimed to have had for committing a crime charged is irrelevant to his guilt or non-guilt."
---
Don't miss the next big story – join our free daily newsletter.