'Wishing Jurisdiction Over Crypto Into Existence': SEC Commissioner Opposes Agency Again
Under the proposal, the SEC will have authority to oversee all assets under adviser supervision, not just funds and securities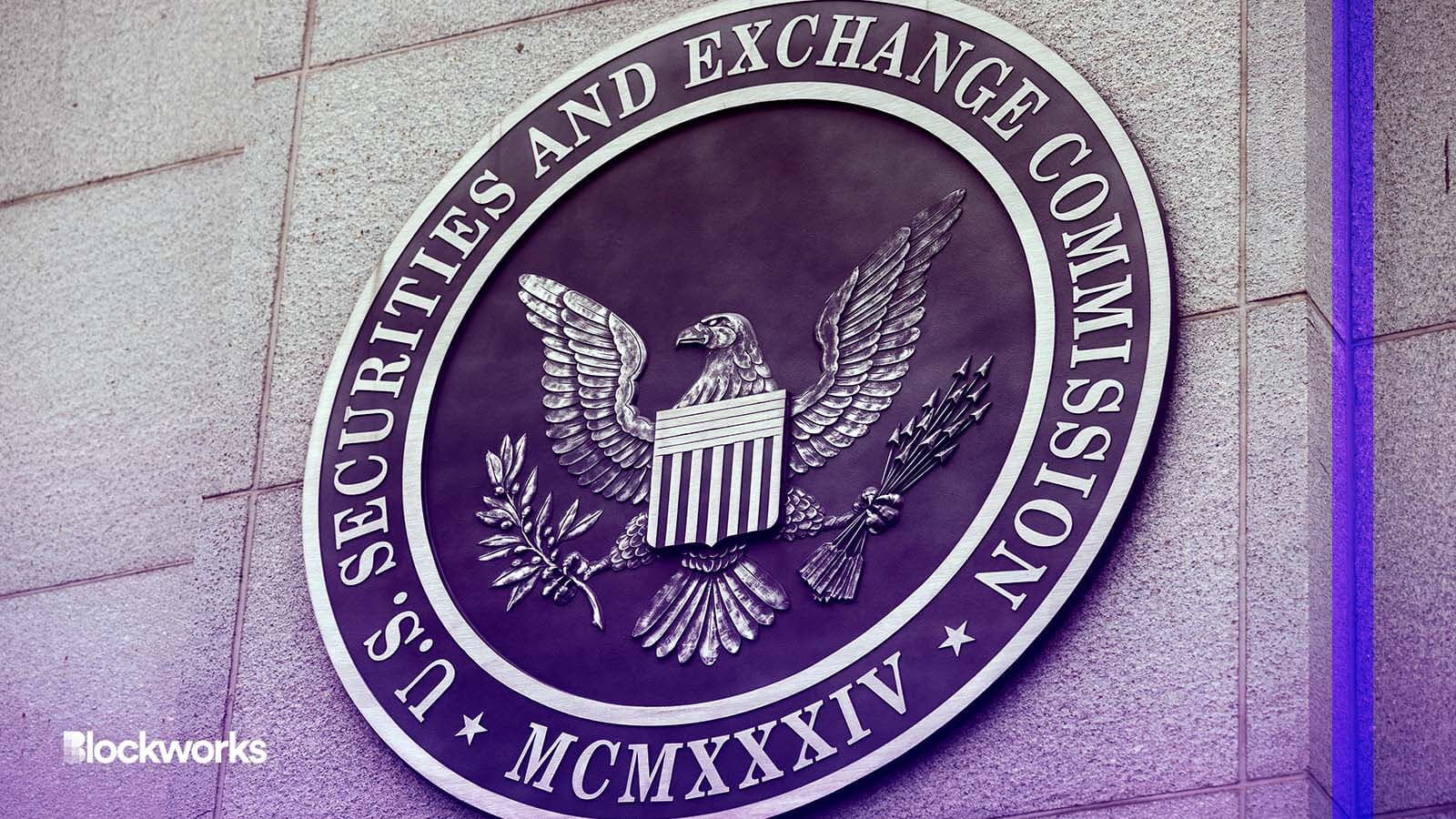 AevanStock/Shutterstock.com modified by Blockworks
In the latest broadside against her own agency, SEC Commissioner Hester Peirce says the securities regulator's proposed custody rules harm investors by limiting access to crypto. 
One of Peirce's counterparts, Commissioner Caroline Crenshaw, said she supports the initiative — adding that alternative custody options would be "fraudulent, deceptive or manipulative."
"That was true at inception and it remains true today. This premise is foundational to the relationship between adviser and client," Crenshaw wrote in response to her agency's proposal on Wednesday. 
Under the proposal, the SEC would have authority to oversee all assets under adviser supervision, not just funds and securities. 
The proposed rule is said to protect investors and their assets by ensuring advisers only use custodians that would not suffer from insolvency and insufficient reserves. 
Peirce originally intended to support the language, but the proposed "approach and timeline" present large enough issues that she cannot stand behind the proposal, she wrote in a statement on Wednesday. 
The Safeguarding Advisory Client Assets Proposal, released by the SEC Wednesday, suggests advisers enter into a written agreement with custodians — something the agency acknowledges would be a "substantial departure" from current rules. 
Peirce argues the requirement would be time consuming, difficult and costly for advisers and clients. 
Qualified custodians — or entities approved to hold client assets — would also have to complete new internal control reports. The SEC said qualified custodians currently completing and submitting may not be sufficient under the current rule. 
"How difficult will it be for qualified custodians to obtain these reports," Peirce wrote. "The proposal would expand the reach of the custody requirements to crypto assets while likely shrinking the ranks of qualified crypto custodians."
The proposal also touches on the issue of token classification, an ongoing debate with and among policy makers.
Digital assets as securities — the argument continues
"A digital asset may or may not meet the definition of a "security" under the Federal securities laws," the proposal said.
Peirce took issue with this characterization, noting that "I disagree with the main premise that most crypto assets are securities and the sub-premise that crypto assets sold in a securities offering are necessarily themselves securities. Such sweeping statements in a rule proposal seem designed for immediate effect, a function proposing releases should not play. These statements encourage investment advisers to back away immediately from advising their clients with respect to crypto."

Peirce also took up the SEC's current 'regulation-by-enforcement' theme, and her stated opposition: "More generally, the sweeping "just about every crypto asset is a security" statements also seem to be part of a broader strategy of wishing complete jurisdiction over crypto into existence," she said.
A public comment period is set to be open for 60 days.
---
Don't miss the next big story – join our free daily newsletter.