Societe Generale Withdraws $7M in DAI From MakerDAO Vault
In August, MakerDAO added the bank's digital asset-focused subsidiary, Societe Generale–Forge, to its vaults with a credit limit of $30 million in DAI after a unanimous vote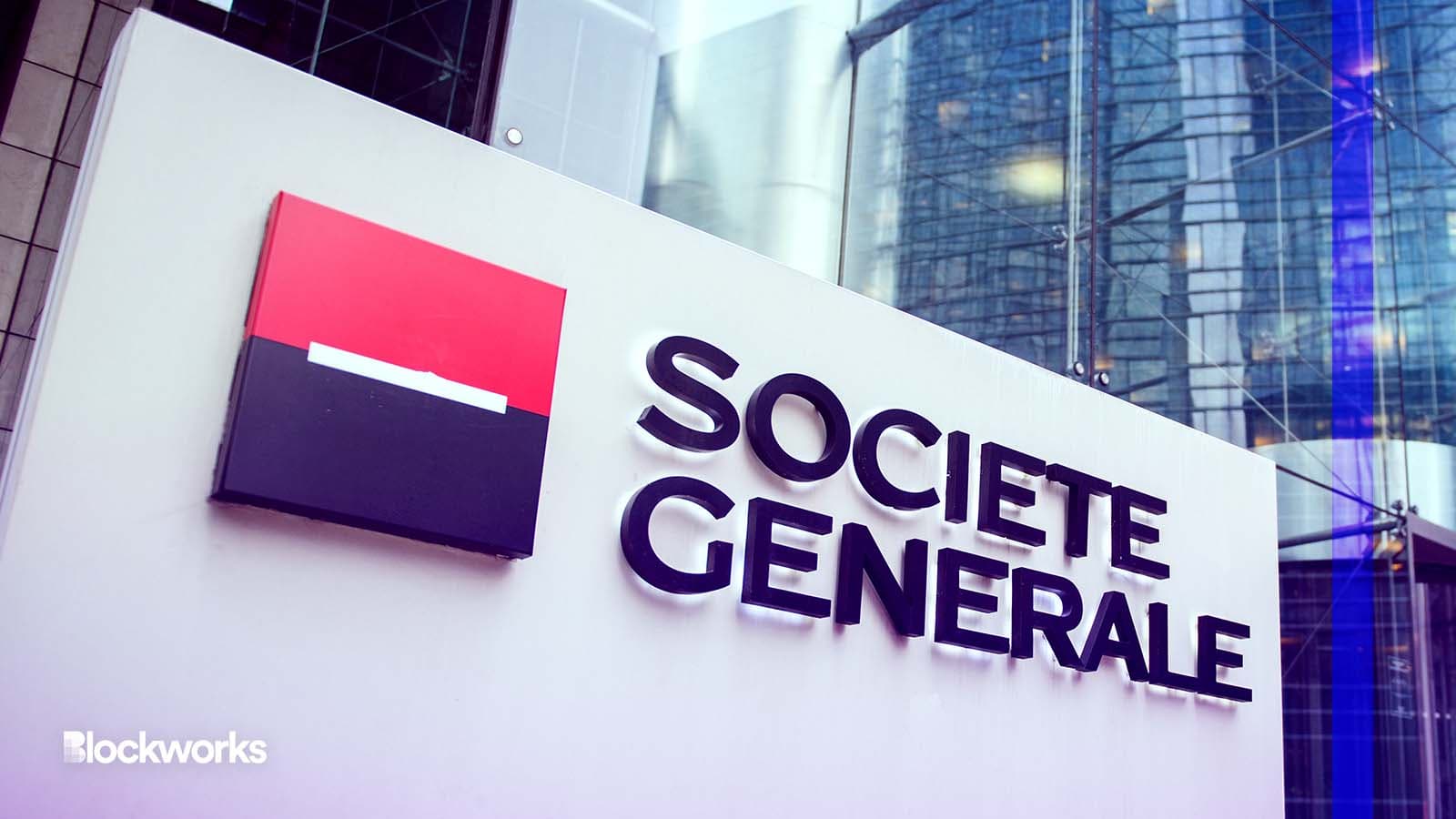 Hadrian/Shutterstock.com modified by Blockworks
French banking giant Societe Generale has used its MakerDAO vault for the first time to withdraw $7 million worth of MakerDAO's stablecoin DAI. 
In August 2022, MakerDAO added the bank's digital asset-focused subsidiary, Societe Generale–Forge (SG-Forge), to its vaults with a credit limit of $30 million in DAI following a unanimous vote. The vault is backed by 40 million euros in bonds in the form of 'OFH tokens' — tokenized securities issued on Ethereum and backed primarily by home loans with Moody's Aaa rankings — making the loans overcollateralized. 
It's the culmination of a process started in October 2021 when SG-Forge laid the groundwork to convert borrowed DAI into US dollars to be loaned to parent bank Societe Generale in exchange for the OFH tokens — essentially a refinancing operation — in a historic use of DeFi infrastructure on public Ethereum. 
What sets this apart from other MakerDAO vaults?
Unlike DAI's other backing assets, the OFH tokens have no liquid market, so the liquidation procedure — in the event the loan becomes undercollateralized — is more manual than generally applies to MakerDAO's other collateral vaults. 
MakerDAO delegate and crypto researcher Mika Honkasalo told Blockworks the process for SG-Forge to make its first withdrawal has been slow, but he expects the bank to withdraw its maximum $30 million in DAI "soon."
"I'm not actually sure why it took them so long to use the vault, except that my experience with these real-world asset things is that everything always takes a long time," Honkasalo added. 
Societe Generale, a global banking behemoth with 138,000 employees across 62 countries, is the first to take on this initiative with Maker. The plans align with MakerDAO's aims to increase the collateral base of its DAI stablecoin and diversify away from a reliance on volatile crypto assets — namely ether — and the centralized stablecoin USDC.
---
Don't miss the next big story – join our free daily newsletter.