Tether's Stablecoin Launches on Polygon to Support 'Historical Growth'
Tether's stablecoin widens the possibility for users on Polygon to generate yield or dip in and out of the network, the companies said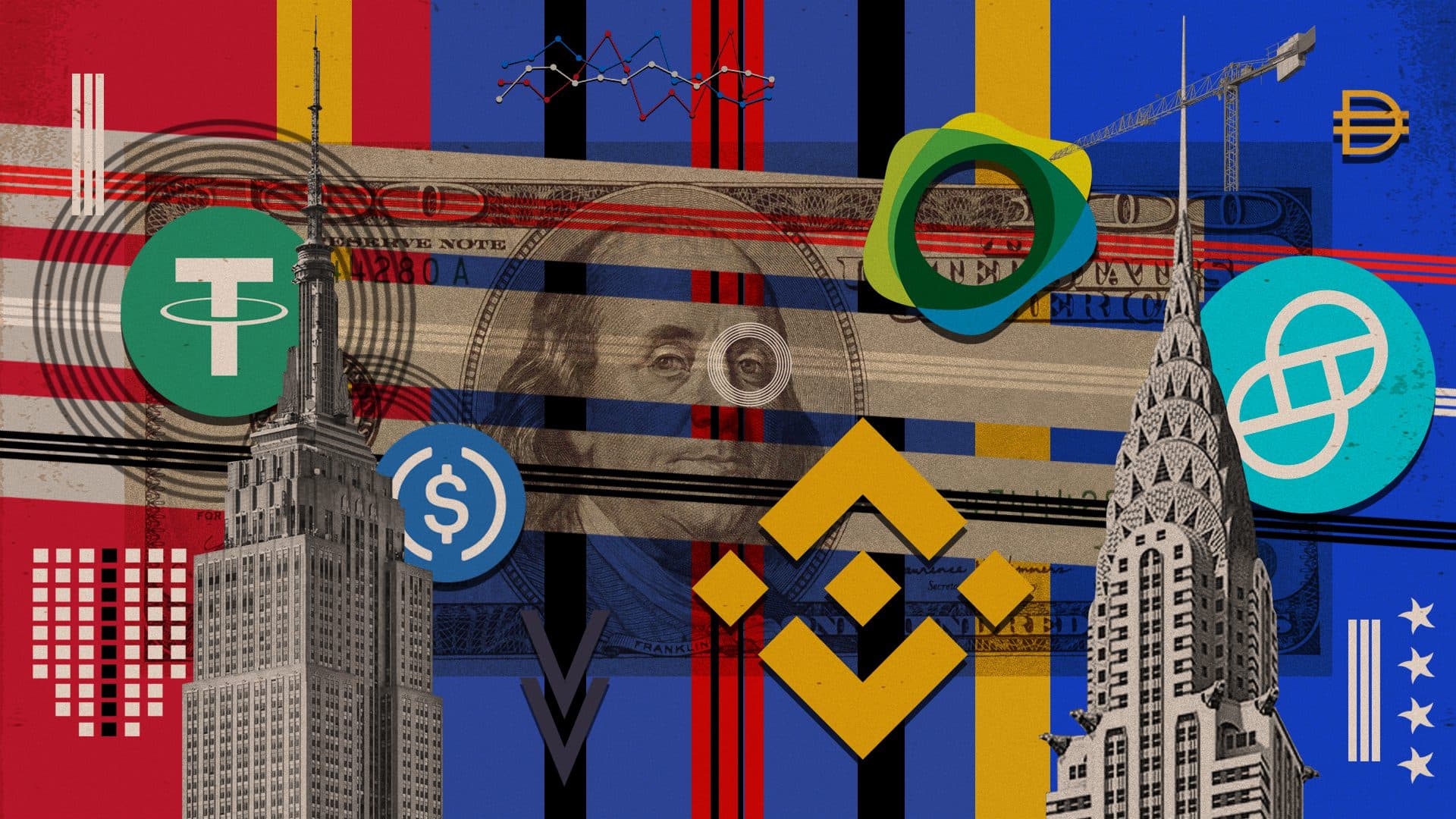 Blockworks Exclusive Art by Axel Rangel
key takeaways
USDT, which has a market cap of around $72.5 billion, can now be used across Polygon's ecosystem
The world's largest stablecoin now has support across 11 blockchains including Solana and Ethereum
The world's largest stablecoin by market value, USDT, has been added to Ethereum scaling solution Polygon in an attempt to support the success of its budding platform.
Tether is expected to play a key role in furthering Polygon's DeFi ecosystem while alleviating potential adverse effects of market volatility, according to a statement on Friday.
Stablecoins are cryptos whose values are generally pegged to government fiat currency, such as the US dollar, or commodities, including gold. They are, in theory, designed to be redeemable.
The current market shakeout, worsened by the fall of Terra's ecosystem and its algorithmic stablecoin, has cast a shadow of doubt over the legitimacy of stablecoins as a whole.
USDT, operated by Tether Operations Limited, has a market cap of around $72.5 billion and is currently supported across ten other blockchains. Polygon, meanwhile, boasts 19,000 decentralized applications (dApps) — a 500% increase from 3,000 dApps in October, according to a company blog post.
"The Polygon ecosystem has witnessed historical growth this year," Tether chief technology officer Paolo Ardoino said in a statement. "We believe Tether will be essential in helping it continue to thrive."
USDT was previously available on Polygon's proof-of-stake sidechain (formerly Matic Network) as a bridged asset from Ethereum, but Tether did not natively issue the tokens directly on Polygon, which also has multiple rollups-based layer-2 chains in various stages of development. Polygon joins the likes of Ethereum, Solana, Kusama, Liquid Network, Algorand, EOS, Omni, Tron and Bitcoin Cash's Standard Ledger Protocol as supporting ecosystems of Tether's stablecoin.
Tether's largest rival, Circle's USDC, by comparison, has a market cap totaling $53.4 billion. Circle, which redeemed roughly $7 billion worth of USDC at the height of the Terra collapse, has suffered considerably less reputational harm than USDT over the years.
USDT, by comparison, has had to fight to maintain its legitimacy in the eyes of investors amid a checkered legal history over claims its reserves are satisfactorily backed.
Last year, the US Commodity Futures Trading Commission fined Tether $41 million after it was revealed the company had kept insufficient fiat reserves to back its stablecoins.
In an April 2019 affidavit, Tether's general counsel Stuart Hoegner revealed only 74% of USDT were backed by "cash and cash equivalents" while the remainder lay in a "less liquid form."
---
Get the day's top crypto news and insights delivered to your email every evening. Subscribe to Blockworks' free newsletter now.
Want alpha sent directly to your inbox? Get degen trade ideas, governance updates, token performance, can't-miss tweets and more from Blockworks Research's Daily Debrief.
Can't wait? Get our news the fastest way possible. Join us on Telegram and follow us on Google News.
---