Texas crypto alliance urges progressive regulations over federal inaction
The coalition including Coinbase, Paradigm, A16z, is meant to serve as a resource for Texas regulators and industry stakeholders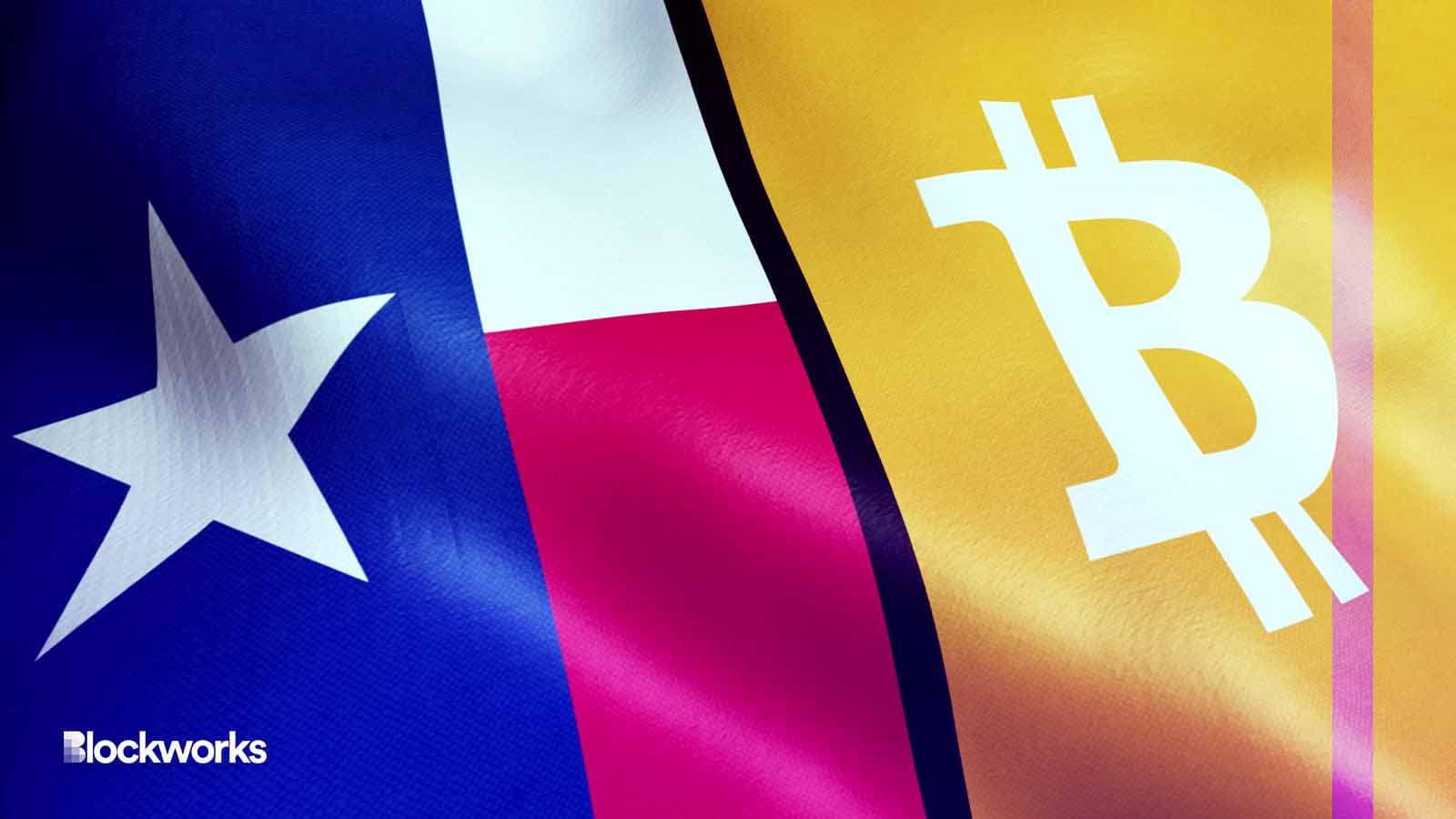 Ahmed Zaggoudi/Shutterstock modified by Blockworks
Prominent players in the crypto industry have established an alliance advocating for transparent and uniform regulations around digital assets within Texas.
The founding members consist of a consortium of companies, including a16z crypto, Bain Capital Crypto, Blockchain Capital, Coinbase, Ledger and Paradigm.
In a statement released on Sept. 11, the alliance said Texas has a significant opportunity to adopt progressive cryptocurrency regulations, given the federal government's inability to enact reasonable legislation in this regard.
The alliance aims to function as a resource for regulators and industry stakeholders in Texas who seek to gain knowledge and harness the potential of crypto technology.
A Texas Senate bill that intended to eliminate tax incentives for miners and impose stricter regulations on energy consumption was unanimously approved by the state's Senate earlier this year.
However, the bill was unable to move forward after the May legislative session, as the House did not vote on it before concluding the session.
Senate Bill 1751, sponsored by three Republican state senators, faced opposition from cryptocurrency proponents in the region.
According to Kristine Cranley, director of business development at the Texas Blockchain Council, the bill imposed an "arbitrary cap" on miners, leading to higher costs for grid stabilization services.
Texas granted chartered banks the authority to hold digital assets in June 2021, a move aimed at capitalizing on the state's flourishing domestic cryptocurrency market. 
In addition to its affordable electricity, which was seen as advantageous for crypto mining a couple of years ago, Texas boasts no state income tax. 
"As a resident of Texas, I know this state has a lot to gain from getting crypto policy right," said Kinjal Shah, Blockchain Capital general partner and chair of the alliance.
"In the face of federal inaction, Texas should move forward and lead by example with sensible crypto policies that protect consumers and investors, and foster innovation," she added.
The alliance aims to make regulations clear and cooperative, educate people about digital assets and support innovation in the crypto space.
---
Don't miss the next big story – join our free daily newsletter.