UK Leads on International Crypto and FinTech Regulation
No jurisdiction is an island — cross-border cooperation on crypto and digital assets is happening, but it's not perfect, according to panelists at the Consensus virtual event.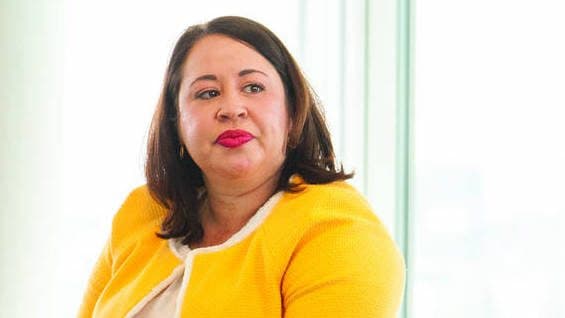 Teana Baker-Taylor; Source: FinancialNews 2019, Marie Fitzgerald
key takeaways
Some digital assets traders might be critics of restrictive regulation, but a patchwork of competing regulation is more harmful than helpful for the industry
Given the tight relationships between various financial regulators in Europe, and the similar legal structures between members of the commonwealth, more cross-border regulatory work happens than you think
Harmonizing financial policy is what creates the ability for cross-border finance to happen. In the last two decades significant work has been done as new, exotic financial products emerge on the market. Although the digital assets industry presents a brave new world for regulators, panelists on an international regulation-themed roundtable at Consensus all said that this hasn't stopped cross-border collaboration on rules from happening. 
Teana Baker-Taylor, the general manager of Crypto.com's UK operations, said that the UK's Financial Conduct Authority's sandbox has evolved into the Global Financial Innovation Network initiative — first launched in the earliest days of fintech — which now has participation from the major regulatory agencies on both sides of the Atlantic, including the SEC. 
"There's US agencies that have gotten involved recently. Basically, the whole alphabet soup of agencies," she said during a regulatory-themed panel at Consensus. "That innovation hub network has really allowed the FCA to collaborate with other jurisdictions."
But this is not just Atlantic focused. One example could be found in the FinTech from 2016, signed between the UK's FCA and the Monetary Authority of Singapore. Since then there have been follow-up bridges established with China, Hong Kong, Australia and South Korea. 
Some of the world's most aggressive fintech startups that allow capital to cross international borders with low fees and quick settlements, like Wise (formerly known as TransferWise) and Revolut, call the UK home for this reason.
Loretta Joseph, a digital assets consultant, and advisor to Mauritius' Financial Services commission, said that one of the UK's other strengths in regulatory leadership is its role in proliferating Common Law around the world.
Through the UK's colonial legacy, Common Law has spread throughout the world to both financial hubs and emerging markets, from the US, Canada, Hong Kong, Singapore and Bermuda to Pakistan and India. With that comes a legal framework that's easily portable across jurisdictions. 
"Because of the UK, we have common law principles. So it's much easier for standardization and harmonization," Joseph said. "I think the Commonwealth with it's 53 countries and having very aligned regulations and laws helps a lot of these emerging markets."
While Common Law countries around the world have different laws on the books, Joseph explained, the fundamental structure is similar which makes "passporting" by companies easy because of the familiar regulatory environment. 
"Digital assets are different things in different parts of the world, but if I can say [in a commonwealth country] that a digital asset is a new asset class with the subset of cryptocurrency, it's much easier [in Common Law jurisdictions]," she said. "Companies want to go to the emerging market, because you've got the biggest populations on earth, so it makes sense to have harmonized regulatory frameworks."