Uniswap Labs Pushes Further Into NFTs With Genie Acquisition
Uniswap will airdrop USD Coin (USDC) to Genie users who used the marketplace more than once before April 15, as a part of the acquisition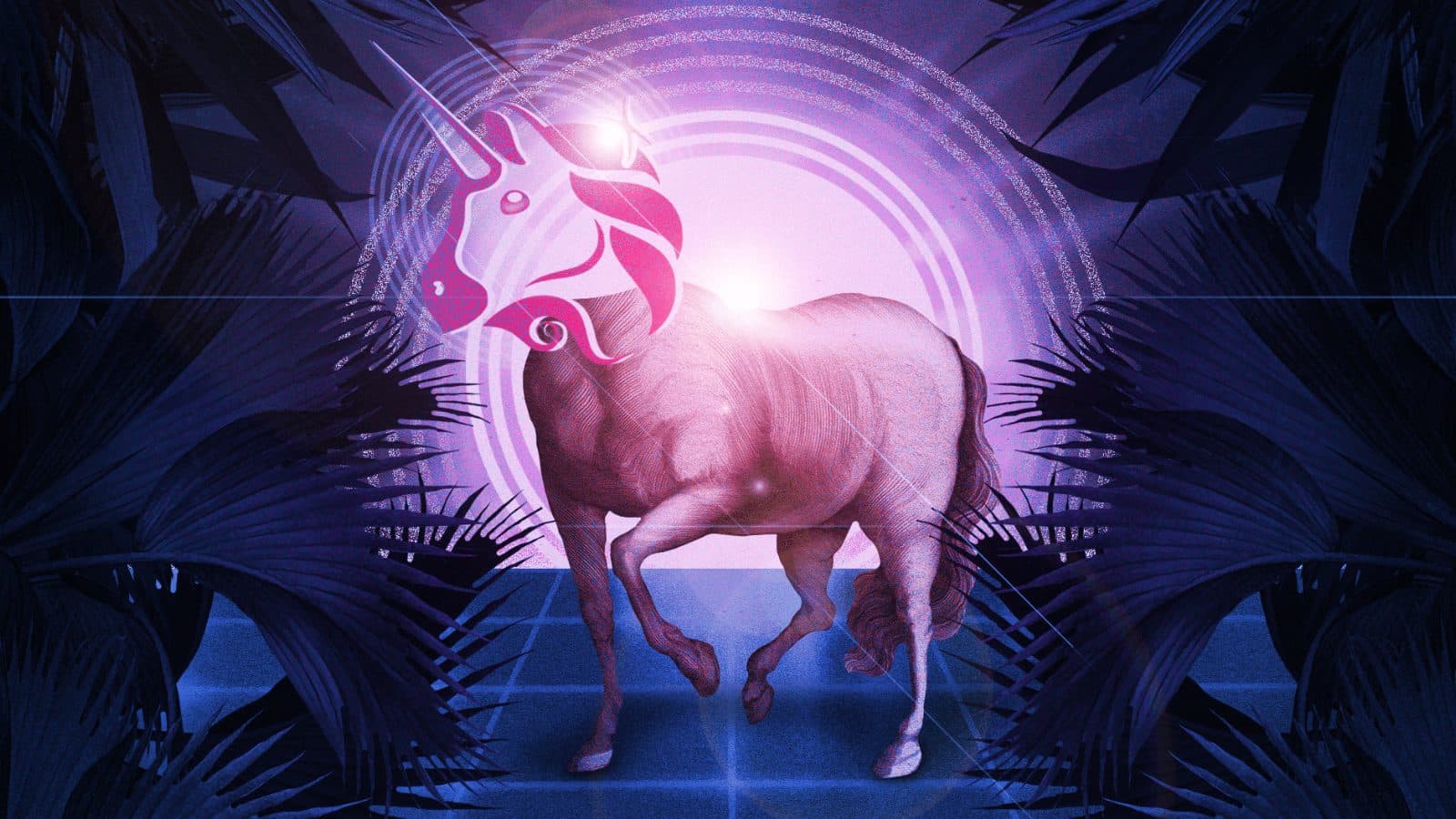 Blockworks exclusive art by axel rangel
key takeaways
Uniswap Labs announced it has acquired NFT marketplace aggregator Genie
The deal will enable Uniswap to add functionality so the web app can buy and sell NFTs across major marketplaces
Uniswap Labs announced Tuesday it has acquired NFT marketplace aggregator Genie in a move that will enable the developer of the Uniswap decentralized crypto trading protocol to further incorporate NFT (non-fungible token) functionality into its product range. 
The acquisition will enable the firm to incorporate NFT marketplaces into the Uniswap's web app and to "integrate NFTs into our developer APIs and widgets, making Uniswap a comprehensive platform for users and builders in [Web3]," the company said in a statement. 
As a part of the acquisition, Uniswap will also airdrop USD Coin (USDC) to Genie users who used the marketplace more than once before April 15 and to those who hold a GENIE:GEM NFT, the company tweeted. The airdrop will launch in August and can be claimed for up to 12 months. 
The further expansion of Uniswap, one of the world's most popular decentralized exchanges, into the NFT market could threaten other NFT marketplaces by enabling developers to integrate directly into a market-leading exchange. 
The company first ventured into NFTs in spring 2019 when it launched Unisocks, an NFT liquidity pool backed by real-world assets, according to the statement. 
The acquisition was made by Uniswap Labs and has no impact on the Uniswap Protocol, Uniswap Governance or the UNI token, the statement added. 
A spokesperson for the company didn't immediately respond to a request for comment.
In May, the exchange hit more than $1 trillion worth of crypto trades since its launch in 2018. About $3.34 billion worth of cryptocurrency is currently locked inside the exchange.
---
Don't miss the next big story – join our free daily newsletter.