Vietnam's crypto investors remain cautious but hopeful for market uptick
Vietnam's crypto market is maturing rapidly, with investors calling for more structured governance, a report by Kyros Ventures, Coin68 and Animoca Brands has found. Three-quarters of Vietnamese investors now support crypto regulation, despite the government not considering crypto as legal tender […]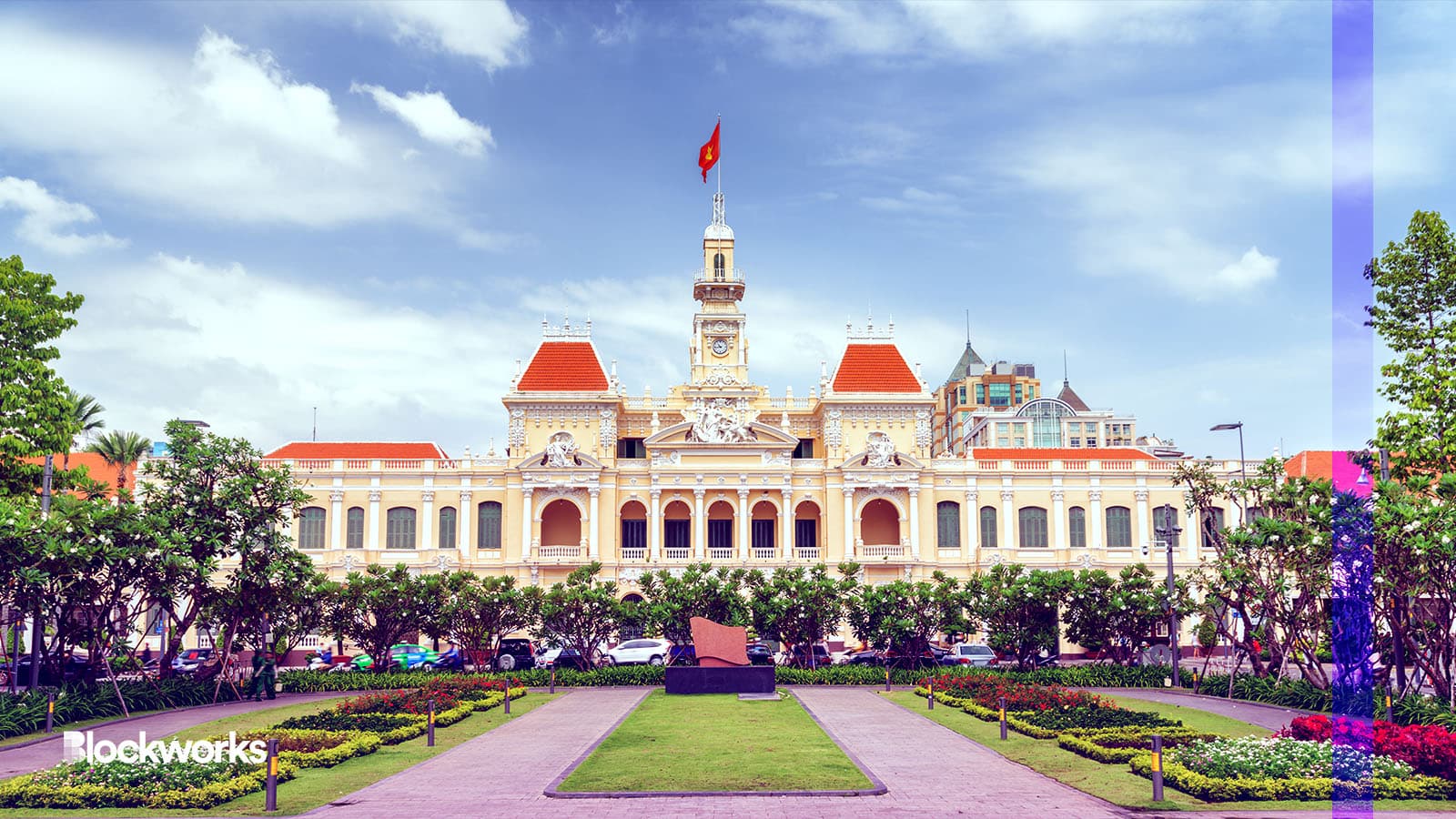 Efired/Shutterstock, modified by Blockworks
Vietnam's crypto market is maturing rapidly, with investors calling for more structured governance, a report by Kyros Ventures, Coin68 and Animoca Brands has found.
Three-quarters of Vietnamese investors now support crypto regulation, despite the government not considering crypto as legal tender and providing a relatively benign regulatory environment. 
The report, shared with Blockworks and based on a survey of 3,000 industry respondents, also found that investor behavior remains cautious yet optimistic. 
While over 70% believe the current downtrend in the market is near its end, nearly 60% of investors maintain more than half of their portfolio in stablecoins. 
The Southeast Asia nation ranks #1 in crypto adoption, according to Chainalysis studies from 2021 and 2022. 
Vietnam's burgeoning tech talent and high crypto adoption rates also make it an attractive destination for foreign projects seeking to tap into the region's growing market.
Projected revenue from crypto exchanges in Vietnam is expected to reach $109 million by year's end, with that figure tipped to grow 16.8% annually over the next four years.
Advancements are also being made in blockchain infrastructure projects and decentralized finance, the survey found, singling out eight projects including Aura Network and Firebird.
Despite the progression, Vietnamese investors are clamoring for greater oversight in a country found to be relatively hands-off in its approach to digital assets.
While it is illegal to trade crypto in the country, Vietnam still lacks significant regulatory frameworks governing their use, as well as for trading.
As a result, the survey found over 70% of respondents favor some form of regulatory oversight.
Specifically, 33.4% support regulations for large centralized exchanges, while 24.6% advocate broader regulations that encompass exchanges, crypto companies, and individual investors.
The country is also taking steps to bolster its domestic blockchain education offerings in an attempt to prepare crypto-savvy workers to meet increasing demand. 
Among the nine educational institutions offering blockchain courses, education center FuniX, the University of Technology and the Vietnamese branch of Australian university, RMIT, rank as the most dominant, the survey found.
---
Don't miss the next big story – join our free daily newsletter.