Viridi Launches First US Clean Energy Crypto Mining ETF
CoinShares-backed fund manager's actively managed offering comes amid negative sentiment around environmental impact of crypto mining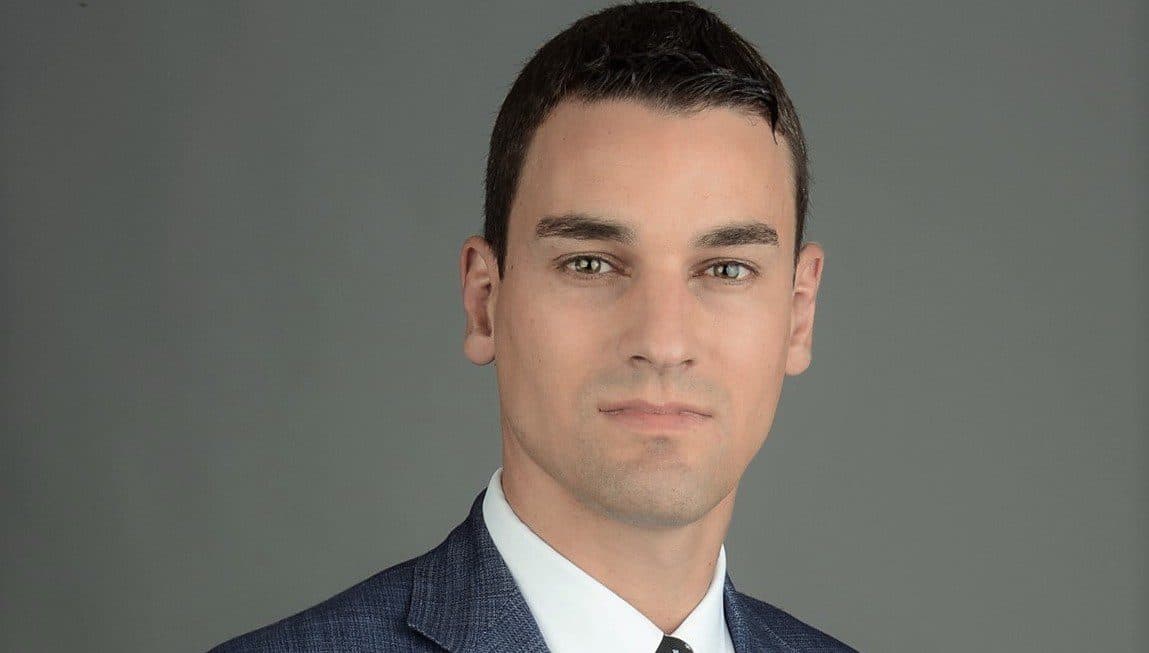 Wes Fulford, CEO and Portfolio Manager, Viridi Funds
key takeaways
Viridi Funds CEO compares investing in crypto miners to buying senior gold producers, noting potentially less volatile choice than owning underlying commodity
Morningstar's director of global ETF research has doubts Viridi's fund will stand out in an increasingly crowded space
Viridi Funds has launched the first US ETF focused solely on allocating capital toward cryptocurrency miners using more sustainable sources of energy amid negative sentiment by some around the environmental impact of mining in the space.
The Seattle-based registered investment advisor unveiled the Viridi Cleaner Energy Crypto-Mining & Semiconductor ETF (RIGZ) on Tuesday. The actively managed offering, which carries an expense ratio of 90 basis points, trades on the New York Stock Exchange.
RIGZ invests in companies involved in various parts of cryptocurrency mining. This includes producers of computer chips, manufacturers of computer equipment as well as market participants creating cryptocurrency themselves, and the fund targets those doing so using cleaner sources of energy. 
The fund will focus on investing in mining operations that are using renewable, cleaner sources of energy, as well as miners creating a path to do so in the near-term.
Though Viridi's new product will not invest directly in cryptocurrencies, RIGZ will likely have indirect exposure to bitcoin, ether and other cryptocurrencies as many publicly listed miners have these assets on their balance sheets.  
"I think the value proposition of investing in a crypto miner … is just that sort of leverage, torque, that beta to the underlying commodity, much for the same reasons that you'd buy a senior gold producer," Viridi CEO Wes Fulford told Blockworks. "It should be somewhat less volatile than the underlying commodity just given the margins a true industrial-scale mining operation is able to generate."
Fulford became Viridi's CEO in March after spending two years in the same role at Bitfarms, a Toronto-based blockchain infrastructure company that operates one of the largest cryptocurrency mining operations in North America.
An expanding US crypto ETF ecosystem
Viridi's launch comes as a variety of asset managers have filed with the SEC to bring to market ETFs that invest directly in bitcoin. The agency has postponed its decision to approve or deny such offerings from VanEck, Valkyrie Digital Assets and WisdomTree Investments.
With about a dozen or so bitcoin ETFs awaiting regulator approval, RIGZ will join several other ETFs within the crypto space currently available in the US. The largest, Amplify Investments' Transformational Data Sharing ETF (BLOK), launched in January 2018 and has grown to $1.1 billion in assets under management. Other blockchain-focused offerings include the First Trust Indxx Innovative Transaction & Process ETF (LEGR); the Siren Nasdaq NextGen Economy ETF (BLCN); and the Bitwise Crypto Industry Innovators ETF (BITQ). 
Most recently, Global X listed its Blockchain ETF (BKCH) on Nasdaq last week.
Ben Johnson, director of global ETF research at Morningstar, said he thinks it will be difficult for Viridi's fund to stand out in an increasingly crowded space, adding that he doubts serious ESG investors would consider RIGZ's approach to be truly "green."
"We've seen a bunch of new entrants in recent months…and even among the originals in the space, few have managed to raise assets," he told Blockworks. "BLOK is the exception — the only among them with more than $1 billion in assets — and has become the benchmark for this space in the minds of many."
Also actively managed, BLOK, which costs 71 basis points, has posted returns of about 105% in the trailing year, as of July 14, according to FactSet data.
But Fulford noted that RIGZ is an infrastructure play as the asset class of publicly listed mining operations has been maturing at what he called a fairly aggressive pace.
"When you look at the generalist investor just dipping their toes into the sector [and] getting exposure to a basket of stocks within the infrastructure public markets, our product and our approach is going to be a much better performer just given the fact that we have hands-on public markets valuation experience and operational expertise," he said. "We can take advantage of some of the mispricings that exist today."
RIGZ's mission comes amid negative sentiment toward the energy consumption and carbon footprint of global mining operations. Fulford said that though Viridi looks to help the crypto sector become more sustainable, he believes media coverage around crypto energy consumption is "a little bit overdone, tired and dated."
Research by CoinShares, which announced a strategic investment in Viridi Funds in May, has found that over 70% of bitcoin mining is done with renewables. The Cambridge Center for Alternative Finance has estimated that the figure is closer to 40%, meaning that bitcoin's share of renewables is nearly double that of the US energy grid.
"During these times of political and economic uncertainty, asset managers and financial services firms have a responsibility to deploy capital in a manner that aligns client values and preferences with portfolio construction," Meltem Demirrors, chief strategy officer at CoinShares, said in a statement. "Viridi Funds can help investors separate fact from fiction, and establish more formal methodologies to quantify and qualify sustainable investing in the cryptocurrency sector."
In addition to CoinShares, Viridi is backed by Alameda Ventures, Luxor Technology, Fundamental Labs, and Mechanism Capital.
Though a pure bitcoin ETF is not yet in Viridi's plans, the firm is discussing more product ideas. 
"This will be the first of many hopefully," Fulford said. "Our focus is going to continue to be on the crypto sector for the time being."