Voyager CEO Dumped $31M Stock as Shares Hit Record Highs: CNBC
Voyager CEO Stephen Ehrlich bagged big profits as the company's stock soared in the spring of 2021 alongside bitcoin and ether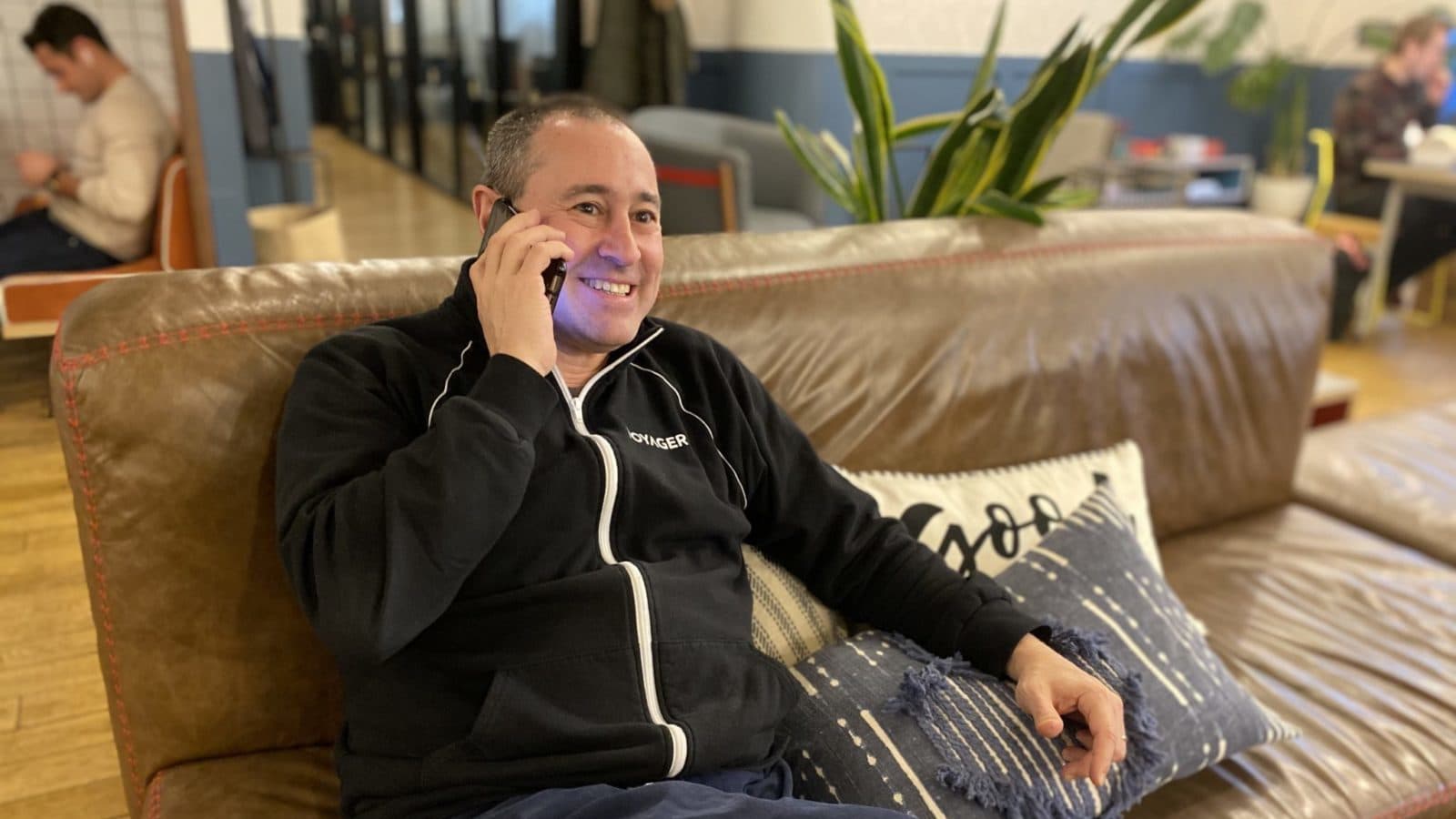 Voyager Digital CEO Steve Ehrlich | Source: Voyager Digital
key takeaways
Voyager stock exploded 3,600% in the five months leading up to Erlich's stock sales
The bankrupt company's shares were delisted from the Toronto Stock Exchange on July 5
Stephen Ehrlich, CEO of bankrupt crypto lender Voyager Digital, made $31 million by selling company shares at their peak last year.
CNBC reported on Wednesday that his stock sales, representing 1.9 million shares, were carried out between February and March 2021, citing data from the Canadian Securities Administration. 
Erlich reportedly personally offloaded the stock alongside his Delaware-based limited liability companies. Voyager's stock had soared 3,600% in the five months prior, from $0.70 to $26. The firm's share price had rallied alongside bitcoin and ether, both of which jumped around 400%.
His three largest transactions, worth about $19 million, were tied to a $50 million secondary offering by investment bank Stifel Nicolaus, according to CNBC.
Voyager's shares hit their peak at $34.35 a share during Ehrlich's final sale. Now delisted from the Toronto Stock Exchange, the stock has tumbled over 98% this year amid financial struggles that led to its bankruptcy, closing down at $0.33 per share on its last day of trade, data from TradingView shows.
Voyager's native token VGX has fared slightly better. VGX tanked up to 70% once rumors of its insolvency first circulated in late June, but its price has more than doubled since its July lows, now trading at around $0.34. Although, that's still down roughly 90% in the year to date.
The company's complicated corporate structure, including its 2019 reverse merger with a shell company, and other internal business dealings make it difficult to determine exactly how much Ehrlich pocketed himself outside of the stock sales, the report said.
One filing shows his total annual compensation (including commissions) for the year ending June 30, 2020 was nearly $300,000.
Voyager CEO nixed prearranged trading plans
Publicly-traded companies generally adopt a pre-determined trading plan to avoid instances that could allow corporate chiefs to bag profits using inside information that ordinary investors aren't privy to.
These are known as 10b5-1 plans in the US. In Canada, they're called automatic securities disposition plans (ASDPs).
Voyager didn't adopt the ASDP agreement until months after Ehrlich's stock sales. The company announced the adoption on December 31, 2021 for him and chief operating officer Gerard Hanshe. Less than a month later, Ehrlich retired the plan. 
"Despite having a floor significantly above the current stock price, I felt it was in the best interest of the investors to withdraw the plan," he said in a statement released in January this year, adding that he felt Voyager was undervalued.
The bankrupt crypto lender, which owes $1.1 billion to more than 100,000 creditors, is one of the highest-profile companies to have collapsed in the recent crypto market downturn. Voyager has hired Kirkland & Ellis to represent the company in its insolvency proceedings. 
US regulators have investigated Voyager's marketing of its deposit accounts to users, saying the firm incorrectly stated customer funds were insured by the Federal Deposit Insurance Corporation. It was recently issued a related cease and desist letter.
Ehrlich and Voyager didn't return Blockworks' request for comment by press time.
---
Get the day's top crypto news and insights delivered to your email every evening. Subscribe to Blockworks' free newsletter now.
Want alpha sent directly to your inbox? Get degen trade ideas, governance updates, token performance, can't-miss tweets and more from Blockworks Research's Daily Debrief.
Can't wait? Get our news the fastest way possible. Join us on Telegram and follow us on Google News.
---