What Does Binance's Investment in Twitter Mean for the Social Network's Future?
The world's largest crypto exchange contributes $500 million, joining 17 other investors to back Elon Musk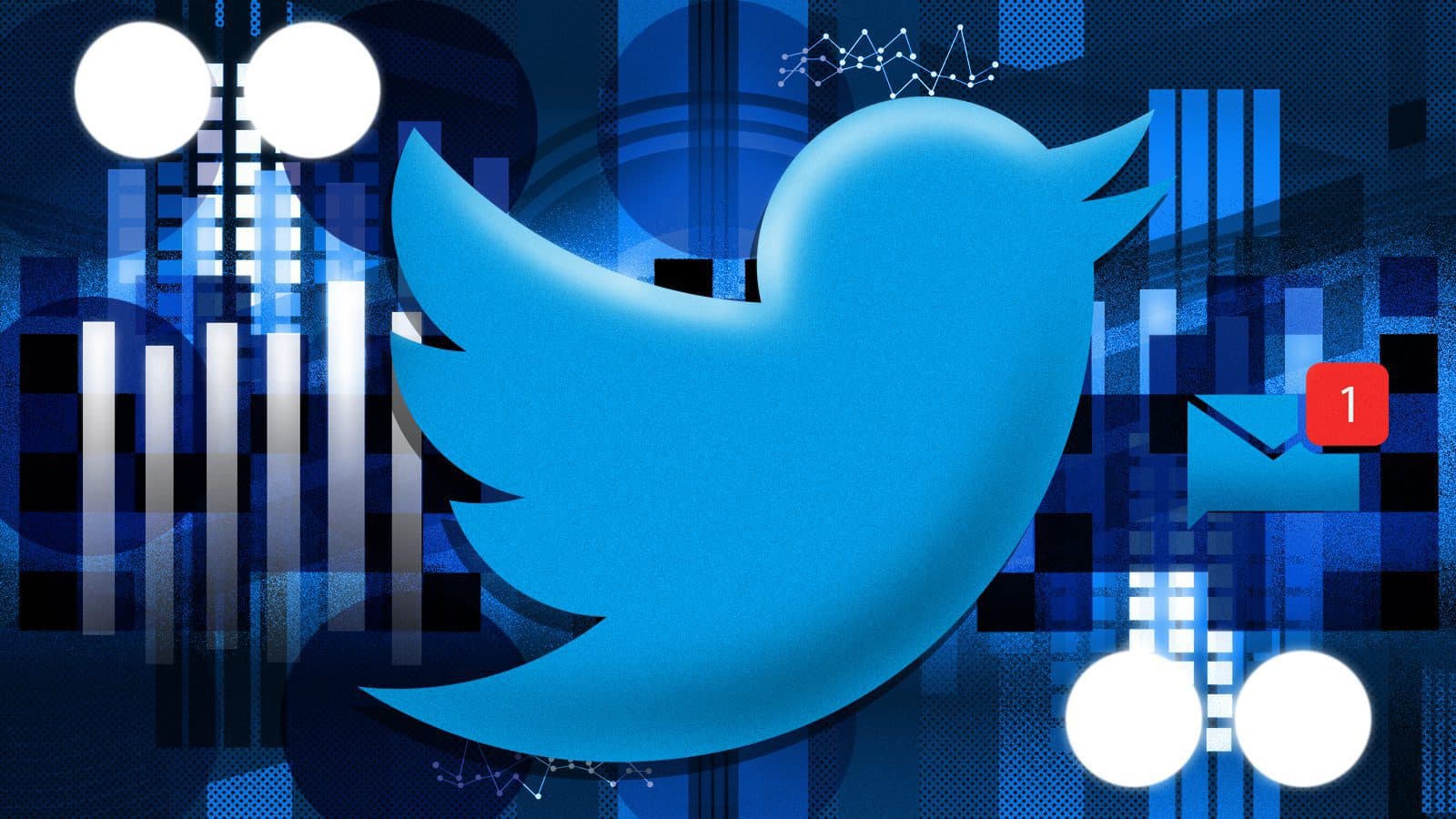 Blockworks exclusive art by Axel Rangel
key takeaways
Binance is considering what role BNB Chain can play in the future of Twitter, company representative tells Blockworks
The exchange can help Twitter unleash the power of crypto payments, Delta Blockchain Fund founder says
Binance is among 18 investors backing Elon Musk's $44 billion bid to purchase Twitter, a move industry participants dubbed an effort to expand the crypto exchange's revenue streams from trading fees. 
In a curious, unexpected move for a crypto company, Binance pledged a $500 million commitment toward the Tesla founder's expected acquisition of the social media platform, according to an SEC disclosure filed Wednesday.
While social media platforms have been a core feature of Web2, a Binance spokesperson told Blockworks, the company sees "tremendous opportunity" in helping Twitter expand its capabilities.
"We believe that Web3 may have an equally important role in the future of social media platforms, including Twitter," the spokesperson said. "Web3's focus on decentralization could help facilitate greater transparency, accountability and freedom of expression for all users." 
Binance is assembling a team to focus on how blockchain and crypto could be helpful to Twitter and other social media platforms. 
"For example, what role can BNB Chain play in the future of Twitter?" the spokesperson said. 
BNB Chain, which the company unveiled in February, comprises Binance Chain and Binance Smart Chain. BNB, formerly called Binance Coin, stands for build and build. The chain aims to build the world's parallel virtual ecosystem infrastructure.
Industry watchers weigh in 
Musk's bid was unanimously approved by Twitter's board of directors last month and is expected to close sometime this year, subject to stockholder approval.
Morningstar Equity Analyst Michael Miller said Binance's investment reflects the interest of the company, as well as other exchanges in the space, to expand beyond crypto trading. Coinbase executives, for example, have noted the company's focus on diversifying its revenue streams in 2022. 
"But the focus is still within the greater blockchain-powered Web3 world — where [Binance is] really looking at a lot of these decentralized apps and how they can be integrated into other platforms and co-exist with them — really being in that ecosystem and owning it as it grows," Miller said. 
The $500 million pledge follows Binance's $200 million investment in media company Forbes. Binance Founder Changpeng Zhao said at the time that "media is an essential element to build widespread consumer understanding and education."
Miller also pointed to Binance's acquisitions of CoinMarketCap and DappReview, which were announced in 2020 and 2019, respectively. 
"These don't really speak directly to buying and selling bitcoin, but they do speak to that sort of larger ambition," he said.
Kavita Gupta, founder of the Delta Blockchain Fund, called Binance's contribution a smart decision. Twitter co-founder Jack Dorsey has only supported bitcoin and limited tipping to just one currency, she said, noting that the company has not yet reached its full potential.
Gupta added she envisions having a wallet on Twitter to maintain tokens, transact with non-fungible tokens (NFTs) globally and analyze credible ratings on products and influencers based on activity.
"Telegram, WeChat and many others have tried to be the primary space for social conversations and payment," Gupta told Blockworks. "But Twitter displays the largest potential to be that center point, especially for the crypto community and exchanges like Binance, who can really unleash the power of crypto payments and token launches from the heart of crypto conversation on Twitter."
Haohan Xu, CEO of digital asset trading network Apifiny, said how Web3 will transform social media aligns with Musk's purported vision to redistribute power on Twitter back to individuals.  
"Cryptocurrencies commonly play the role as the medium of exchange or a representation of value in Web3 ecosystems," Xu said. "As the largest cryptocurrency exchange in the world, Binance naturally wants to participate and accelerate that process."
Other investors
Venture capital firm a16z also pledged $400 million, according to the filing. The investment follows the company's launch of a crypto research lab.
The company in a blog post said one of the most pressing Web3 questions is "how to best build token economies into consumer-facing web3 applications like games and social networks."
Ben Horowitz, a16z's co-founder, tweeted that the social network has issues including bots, abuse and censorship — exacerbated by the company's reliance on ads.
"Elon is the one person we know and perhaps the only person in the world who has the courage, brilliance and skills to fix all of these and build the public square that we all hoped for and deserve," he said.
Fidelity Management & Research Company, the investment adviser to Fidelity mutual funds, committed $316 million, according to the filing. Fidelity Investments this year launched blockchain and metaverse ETFs, created a financial education experience in Decentraland and announced its bid to allow workers to earmark a portion of their retirement savings to bitcoin.
A Fidelity spokesperson declined to comment, saying "we don't discuss specific companies or investment decisions."
Venture capital firm Sequoia, meanwhile, has committed $800,000, the disclosure indicates. The company revealed in February it was getting set to launch a sub-fund focused on liquid tokens and digital assets.
---
Don't miss the next big story – join our free daily newsletter.