Yearn Finance Exploit Points to Dangers of Old Smart Contracts
Damage from the $11.6 million exploit appears contained to original version of DeFi protocol's permissionless vaults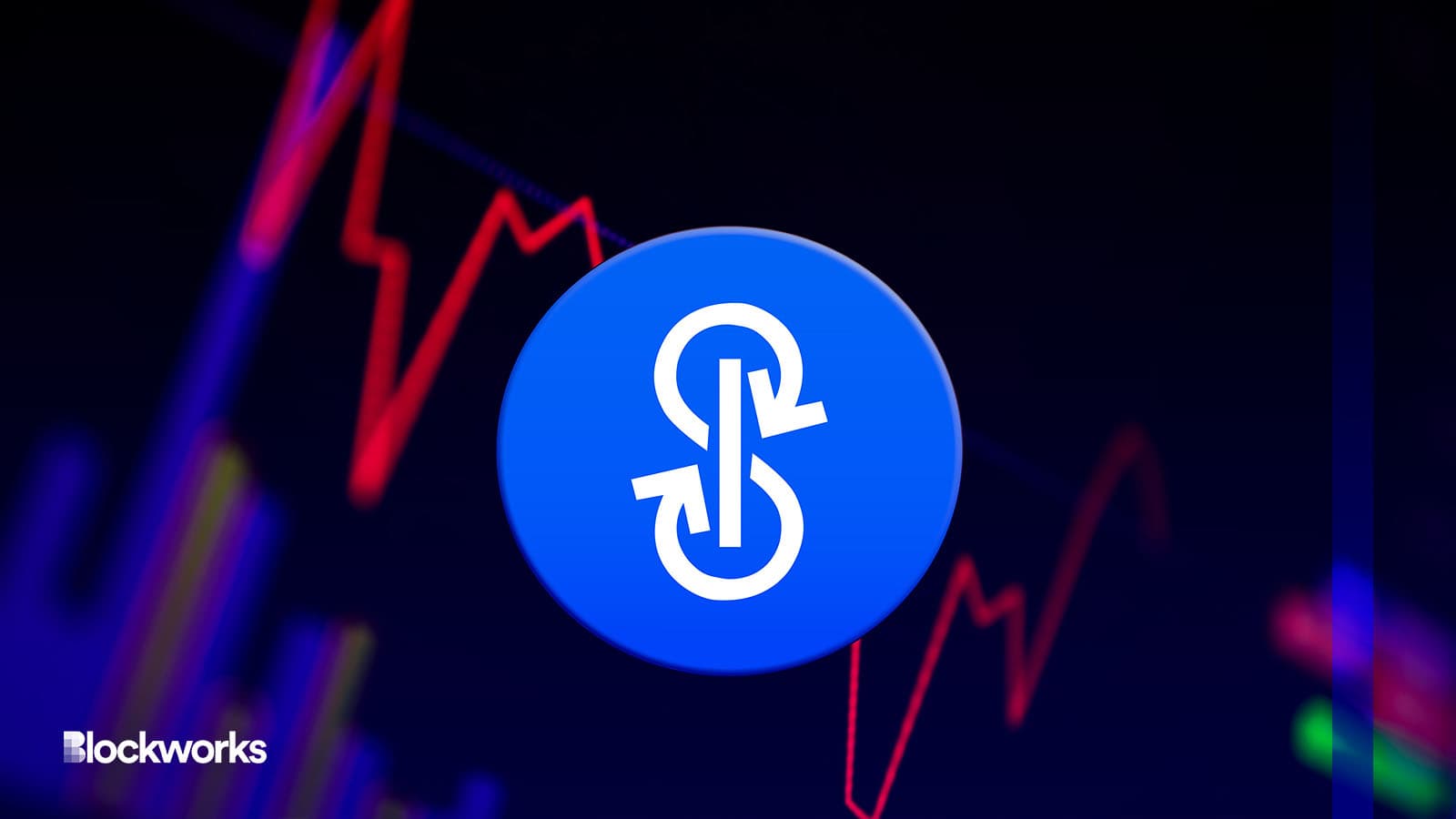 Source: Shutterstock / Ivan Babydov, modified by Blockworks
DeFi stalwart Yearn Finance was the target of a dizzyingly complex attack early Thursday that resulted in a roughly $11.6 million stablecoin haul for the culprit. 
But the root cause dates back over three years, to a version of the savings protocol that has long since been officially abandoned.
At least $8 million in stablecoins remains in the hacker's control, most of which has been swapped to DAI, with the remaining millions exchanged for ether (ETH) and partially passed to crypto mixer Tornado Cash in an effort to obfuscate its origin.
Yearn's YFI governance token initially fell by roughly 5% on the news, but remains up nearly 80% year-to-date, data from CoinGecko shows.
Yearn's official Twitter confirmed the exploit, noting that the affected vault is "an immutable contract predating YFI, [that] was deprecated in 2020."
The attacker was able to take advantage of a vulnerability in the deployment of one of the early Yearn vaults involving tether (USDT) deposits, which receive a Yearn-equivalent token yUSDT, according to security researchers Otter Sec, samczsun and Peckshield.
Using starting capital of just 10,000 USDT, the perpetrator was able to mint over 1.2 quadrillion yUSDT and then swap those for other stablecoins via Curve Finance to extract a total of $11.6 million.
The attack vector is linked to an apparent oversight from February 2020, when the yUSDT token contract was deployed with a bug. 
The detail identified by Samczsun regarding an apparent "misconfiguration" is notable, according to Ernesto Garcia, Smart Contract Engineer at OpenZeppelin.
"It seems weird to me that the Fulcrum iUSDC address is hard-coded," Garcia told Blockworks. "If the contract went through a review, it was either an oversight (everyone assuming the correct address), or might've been changed before deployment as some tweets out there suggest."
Garcia suggested that bytecode verification against the audited code from the time would determine whether there was any deliberate tampering.
Aside from the age of the bug, the execution of this attack required multiple steps, three different DeFi protocols, including Aave and a flash loan.
Aave itself is unaffected, meaning its users are not at risk, according to Peckshield, nor are users of more recent Yearn vaults.
The unknown attacker converted $1.2 million USDT to 621 ETH, and used exploited TUSD stablecoin as collateral in Aave V2 to borrow a further 320 ETH ($640,000). Much of that ether has been deposited into the Tornado Cash 100 ETH anonymity set, blockchain records show.
A separate wallet linked to the first received over 4.7 million DAI and 2.5 million USDC, with the latter swapped to DAI, where it remains as of 9:30 am ET.
Hackers prefer DAI and ETH over USDC and USDT because the centralized stablecoins from Circle and Tether are more easily frozen, preventing further transfer.
---
Get the day's top crypto news and insights delivered to your email every evening. Subscribe to Blockworks' free newsletter now.
Want alpha sent directly to your inbox? Get degen trade ideas, governance updates, token performance, can't-miss tweets and more from Blockworks Research's Daily Debrief.
Can't wait? Get our news the fastest way possible. Join us on Telegram and follow us on Google News.
---