Yuga Labs Faces Potential Class Action Lawsuit Over 'Inflated' BAYC NFTs
Bored Ape Yacht Club creator Yuga Labs used celebrity endorsements to inflate its NFTs, law firm Scott+Scott has claimed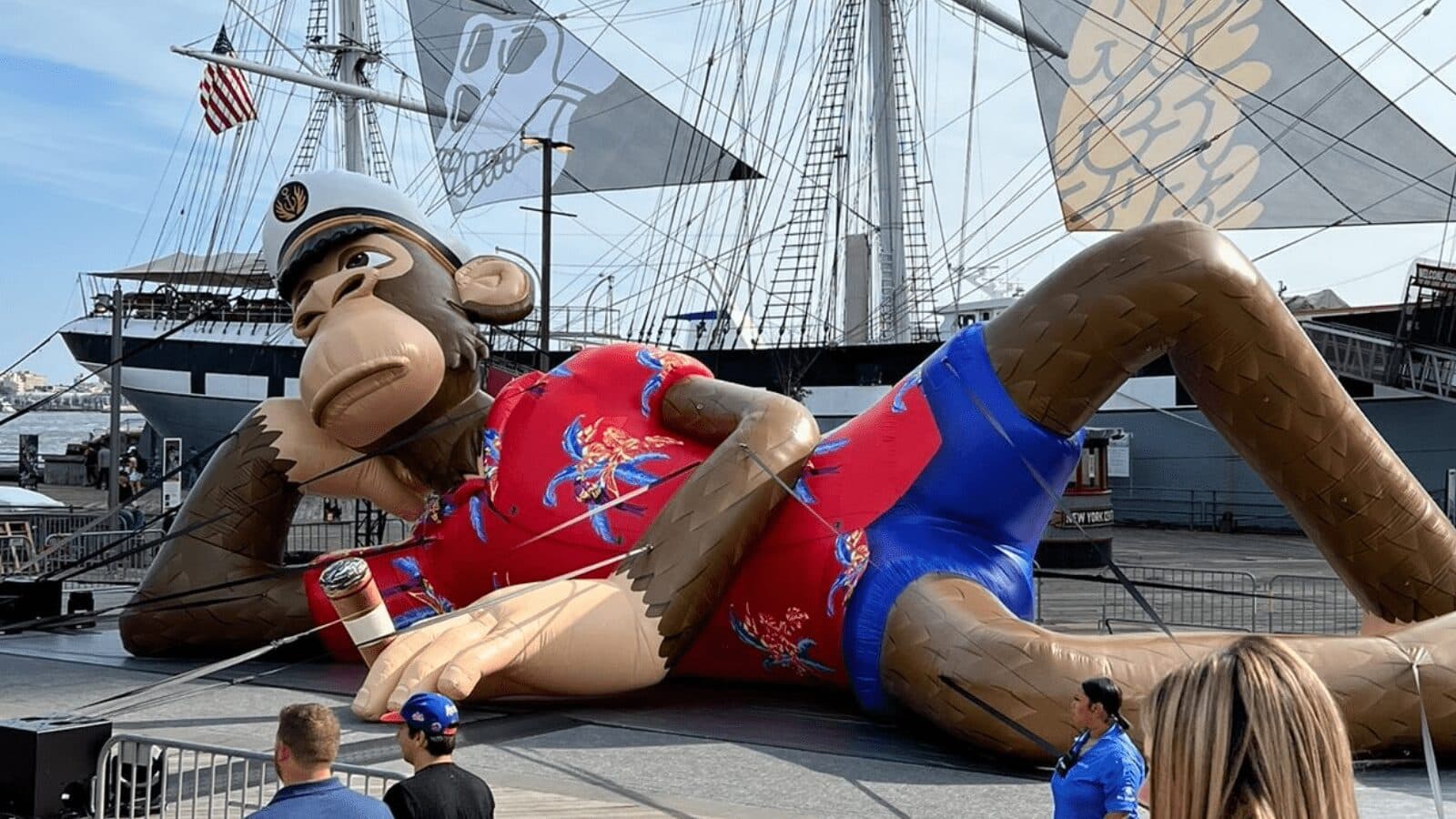 ApeFest at NFT.NYC 2022 | Photo: Ornella Hernandez
key takeaways
Yuga Labs "inappropriately induced" investors to buy BAYC NFTs and ApeCoin, claims Scott+Scott
The law firm is yet to file an official complaint
Yuga Labs, the $4 billion startup behind the Bored Ape Yacht Club (BAYC) NFT collection, could face a class action lawsuit that alleges it artificially boosted the price of its crypto assets, leaving investors with deep losses.
Investors were "inappropriately induced" to buy the company's NFTs (non-fungible tokens) and its native coin ApeCoin, law firm Scott+Scott wrote last Thursday.
Lawyers are claiming that Yuga Labs used celebrity promoters and endorsements to "inflate" the price of its NFTs by overpromising high returns.
Celebrities such as rapper Snoop Dogg, football star Tom Brady and influencer Paris Hilton, among others, own and have endorsed the BAYC collection. The most expensive BAYC digital artwork sold for $3.4 million late last year. 
More recently, prices for crypto assets and NFTs have declined amid the wider financial market downturn. The average price of a BAYC NFT sold over the past seven days is now $115,000, according to data from NFT Stats, down from around $425,000 three months ago.
Alongside its popular BAYC NFTs, Yuga Labs launched ApeCoin in March via the Ethereum blockchain, intended to power its upcoming metaverse ecosystem.
But Scott+Scott slammed the firm's move to introduce a community-focused token. "After selling off millions of dollars of fraudulently promoted NFTs, Yuga Labs launched ApeCoin to further fleece investors," lawyers said.
They added: "Once it was revealed that the touted growth was entirely dependent on continued promotion (as opposed to actual utility or underlying technology), retail investors were left with tokens that had lost over 87% from the inflated price high on April 28, 2022."
ApeCoin, listed on major exchanges Coinbase, Binance and Kraken, opened trade at $8.15 on March 17. The token hit an all-time high of $26.70 on April 28 — a 200% surge. It has since retreated more than 75% to $6.30 as of Monday 4:40 am ET, CoinGecko data shows.
Yuga Labs class action would join hundreds of other crypto lawsuits
Scott+Scott is now calling on individual investors that have borne losses from their Yuga Labs-related investments between April to June this year to join a potential class action.
Pseudonymous critic Ryder Ripps — who is being sued by Yuga Labs in a separate case involving trademark infringement — said he expects more lawsuits to follow.
Others criticized the law firm for wanting to take up a case against Yuga Labs, with one suggesting the investors "don't know how to hold."
An official case is yet to be filed, but Scott+Scott would have to submit evidence that investors were not aware of risks involved, or that they didn't know celebrities were (allegedly) being paid to promote the NFTs they held.
Scott+Scott maintains offices across the US, as well as New York, London, Amsterdam and Berlin. If formally proposed, the firm's lawsuit would add to an ever-expanding sea of legal actions levied at cryptocurrency companies.
Bloomberg Law reported that the cryptocurrency industry had generated more than 200 class action lawsuits and other private litigations as of March, with targets including Binance, Solana Labs and KuCoin. 
Yuga Labs didn't return Blockworks' request for comment by press time.
---
Don't miss the next big story – join our free daily newsletter.