3 Crypto Companies Hindenburg Research has Named and Shamed
Financial research firm Hindenburg has just five full-time employees and likely doesn't have the acumen to deal with crypto-related investigations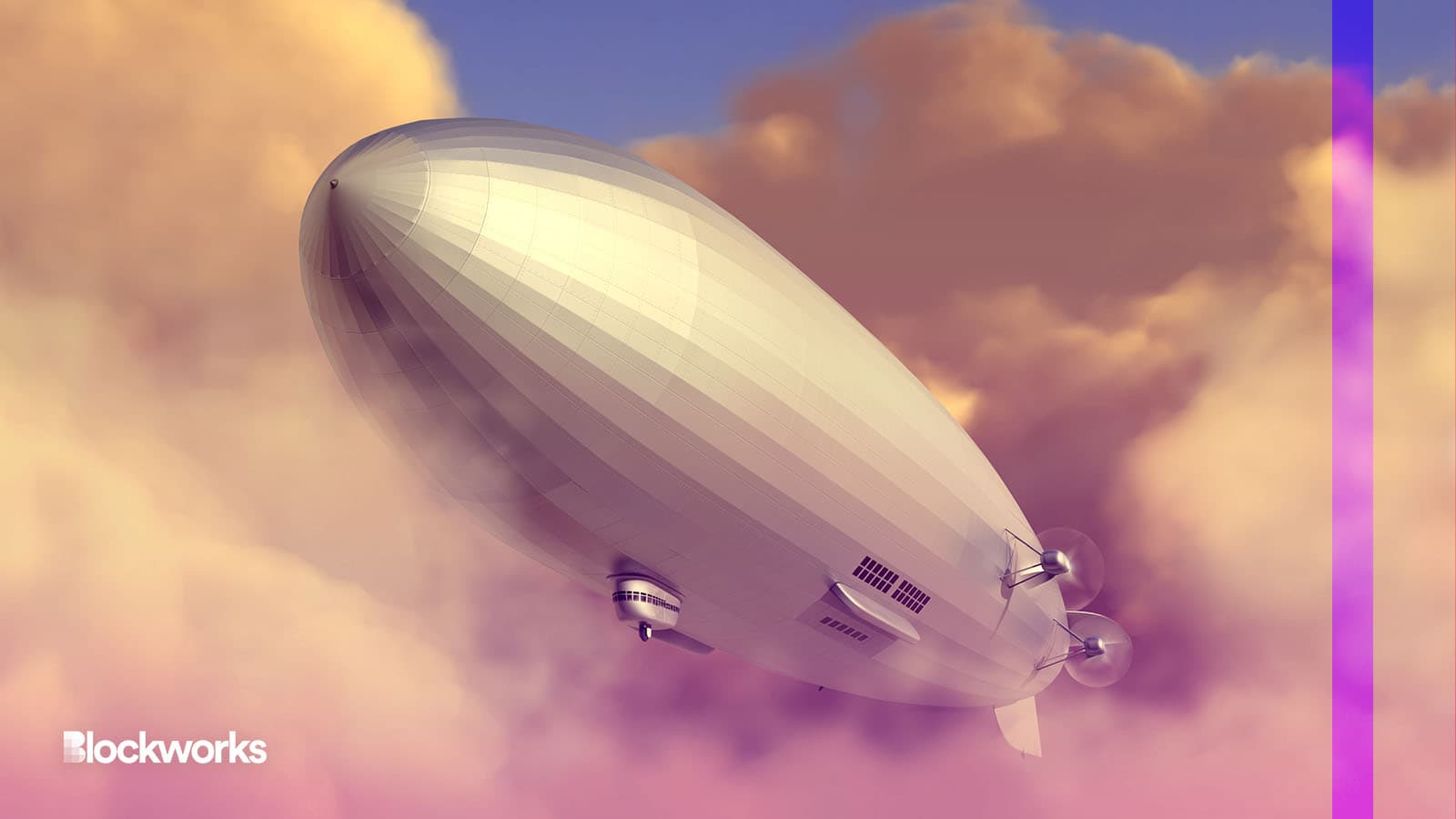 Source: Shutterstock / James Steidl, modified by Blockworks
Hindenburg Research is known for revealing corporate fraud and is notorious for betting against electric truckmaker Nikola in 2020, so it's surprising that it found no such cases within the crypto space in one of the most scandalous years for the industry. 
On its website, Hindenburg says it looks for "man-made disasters floating around in the market and aim to shed light on them before they lure in more unsuspecting victims."
The research firm, founded by chartered financial accountant Nathan Anderson, says it hunts for accounting irregularities, bad actors in management and unethical business practices.
Hindenburg's exposure of Nikola contributed to a 90% plunge in the electric vehicle maker's stock price and the collapse of its founder Trevor Milton. And just last week, the firm announced a short position in Indian conglomerate Adani Group, calling it "the largest corporate fraud in history," and wiping off billions in market value from seven of its listed companies. 
Hindenburg mostly skipped crypto-related fraud
Hindenburg might have had some juicy targets in the form of the biggest crypto blow-ups of 2022, including Three Arrows Capital, Celsius, Voyager and FTX. 
Acting as the cop in the digital currency ecosystem takes on different dynamics considering the advanced technical resources and expertise that are required, according to one industry observer. 
"That [Hindenburg] did not uncover FTX's greed prior to its bankruptcy cannot be held against the firm. FTX blindsided everyone, even the top security platforms that are dedicated to the nascent industry," Simon Schaber, Spool DAO's chief business development officer.
"In reality, the crypto ecosystem operates in a way that may be alien to most investigators, and unless there is a direct whistleblower who shares insights into a firm's operational inconsistencies, companies like Hindenburg Research will have little or nothing to work with."
But there are several crypto companies that Hindenburg has gone after.
Crypto miner Riot Blockchain
Riot Blockchain has been called out by the fraud-exposer at least thrice, publicly anyway. The first instance was in December 2017, when it pointed out that Riot went from being a "life science tool" to a self-described leader in the blockchain industry.
Indeed, in October 2017, biotech company Bioptix changed its name to Riot Blockchain due to a pivot in the company's business direction. The firm originally began operations in 2000 with the aim to develop products used in a blood test that evaluated acute appendicitis. But the change in business strategy saw its shares nearly double.
Hindenburg alleged that the company handed out a "special cash dividend" that sapped 63% of its cash by giving it away to company insiders. It also noted an individual with a controversial past, Barry Honig, had an "influential behind-the-scenes stake" in Riot.
Another Hindenburg report in January 2018 raised flags after filings showed Riot frequently shuffled its auditors.
And a month later, Hindenburg alleged that Riot spent six times more than it should have on equipment brought from a highly suspicious new entity, and revealed it had a short position on the company.
"We have seen a lot of ridiculous things in our day, but we believe Riot has engaged in some of the most brazen activity we have seen in a U.S. listed equity," Hindenburg said.
China-based crypto firm Ebang
Hindenburg revealed its short position on Chinese bitcoin mining machine producer Ebang in April 2021. 
Describing Ebang as a "China Hustle," it said the company engaged in opaque deals with company insiders and once sent $21 million to a relative of its Chairman and CEO, among a string of other allegations.
"Ebang is yet another cautionary tale for inexperienced retail investors enthused by anything crypto-related. As is so common with other ridiculous China-based schemes, the company will likely keep selling shares as long as investors are willing to keep buying them. We think this is a clear one-way street, and the capital isn't coming back," it said.
Stablecoin issuer Tether
In October 2021, Hindenburg offered a whopping $1 million bounty to anyone who offered information on the reserves backing its stablecoin. 
The short-seller's claims about Tether's disclosures being opaque came right after the US Commodity Futures Trading Commission fined the stablecoin issuer $21 million over misleading statements.
Hindenburg has doubts about the legitimacy of Tether's backing due to the company's sparse disclosures," it said.
A Tether spokesperson described the bounty offered as a stunt and "a pathetic bid for attention."
They are attempting to discredit not just Tether, but an entire movement. Thankfully, everyone sees through their opportunism," Tether told Blockworks.
Read more: What Backs Tether? 58% US Treasurys and a Mess of Other Stuff
"This is not the first time Hindenburg Research has orchestrated an alleged scheme in pursuit of profit. Nor will it be the last. Tether abhors and denounces their actions and transparent motives," they added.
Hindenburg didn't reply to a query seeking comment on whether it has so far received enough information to warrant paying out the $1 million bounty. Blockworks has also reached out to Riot and Ebang, but has yet to receive a response.
---
Don't miss the next big story – join our free daily newsletter.
Follow Sam Bankman-Fried's trial with the latest news from the courtroom.