Amplify files for DeFi-focused ETF
Illinois-based issuer with the largest US blockchain ETF looks to expand crypto product set.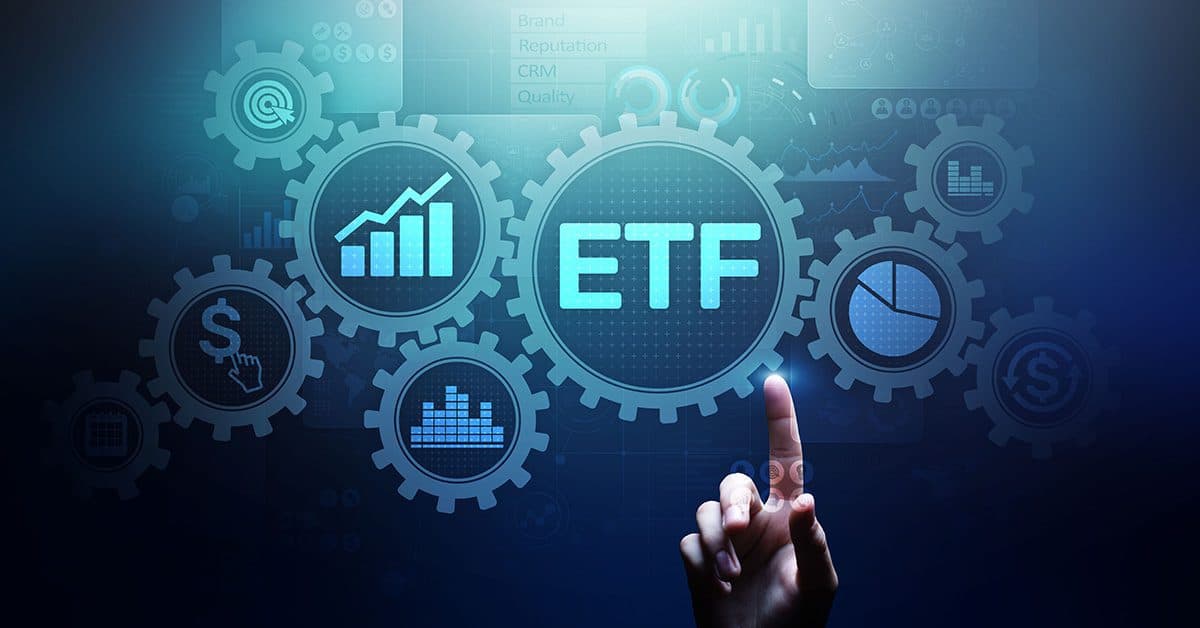 key takeaways
Planned offering, with ticker symbol DEFI, will invest in companies involved in decentralized finance, as well as bitcoin futures contracts, GBTC and Canadian bitcoin ETFs
Fund could have "fairly significant overlap" in holdings with other blockchain ETFs on the market, president of The ETF Store says
Amplify ETFs is looking to launch an actively managed fund that will invest in companies involved in decentralized finance, or DeFi, as well as cryptocurrency development, utilization and investment.
The Amplify Decentralized Finance & Crypto Exposure ETF will seek to invest at least 40% of its net assets in equity securities issued by companies in the Defi marketplace and 40% in investment instruments that have a high correlation with the price of cryptocurrencies, the firm revealed in a regulatory filing on Tuesday evening.
It will invest in DeFi blockchain miners, integrators that connect traditional finance to DeFi, companies that develop and distribute applications and software services, including smart contracts and pre-revenue DeFi companies, the filing notes. It will also look to hold companies with more than half of their net assets accounted for by direct holdings of bitcoin, ether, or other liquid crypto assets.
The fund also plans to invest in bitcoin futures contracts traded on the Chicago Mercantile Exchange (CME), as well as pooled investment vehicles in the US and abroad. The fund initially expects to directly invest up to 15% of its total assets in Grayscale Bitcoin Trust (GBTC) and Canadian bitcoin ETFs.
The proposed product will be sub-advised by Toroso Investments and its ticker will be DEFI. The document did not indicate an expense ratio for the planned offering. 
A spokesperson for Amplify declined to comment beyond the filing.
"This is yet another iteration of ETFs attempting to offer some semblance of crypto exposure with the SEC failing to approve bitcoin ETFs," Nathan Geraci, president of The ETF Store, told Blockworks. "I would expect fairly significant overlap in holdings with other blockchain ETFs on the market."  
The Illinois-based fund group already offers the Amplify Transformational Data Sharing ETF (BLOK), which is the largest blockchain ETF in the US with nearly $1.3 billion assets under management.
"The universe of publicly-traded companies touching DeFi is limited at this point," Geraci said.
Unlike the new proposed offering, BLOK holds almost entirely stocks, and has a broader mandate than the planned DEFI ETF, targeting all sorts of blockchain companies. Its top holdings include Hut 8 Mining, MicroStrategy, Square, PayPal and Marathon Digital, according to ETF.com. 
BLOK has returned about 94% in the trailing year, despite seeing returns of about -2.5% in the past month.

New ETF registrations typically take 45 days for the SEC to approve or comment, but the review period can be extended at the agency's discretion.