Avalanche Launches $200M Fund to Support Ecosystem Growth
Blockchain's 'Blizzard' offering to focus on DeFi, enterprise applications, NFTs and culture applications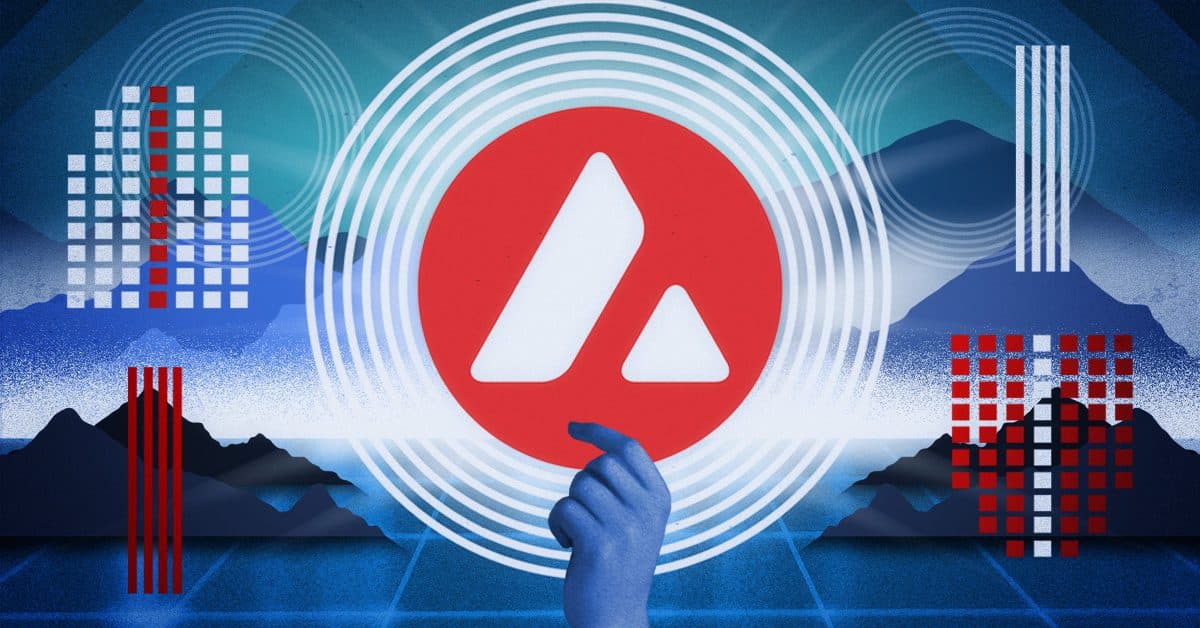 Blockworks exclusive art by Axel Rangel
key takeaways
Support for projects will include equity investments and token purchases, as well as technology, business development and ecosystem integration support
Avalanche's total value locked has increased from $312 million in August to about $8.4 billion today.
A new $200 million fund launched Monday will focus on the growth of decentralized finance, enterprise applications, NFTs and culture applications across the Avalanche blockchain.
Called Blizzard, the fund will also look for opportunities to support emerging use cases such as security token issuances, liquidity providers and self-sovereign identity. It comprises contributions from the Avalanche Foundation, Ava Labs, Polychain Capital, Three Arrows Capital and Dragonfly Capital, among others. 
Avalanche launched in September 2020 and now has roughly 320 projects building on the platform, including DeFi projects Tether, SushiSwap, Chainlink, Circle and The Graph, as well as more than 1,000 validator nodes staking tokens. 
The blockchain announced its plan in August to introduce a $180 million liquidity mining incentive program. That followed the launch of the Avalanche Bridge, which transfers assets between blockchains.
Wu noted that Avalanche has recently hit all-time highs in user activity. It now has more than 500,000 unique addresses and assets transferred from Ethereum through the Avalanche Bridge have grown to $5.2 billion. Total value locked has increased from $312 million in August to about $8.4 billion today. 
"This influx of activity aligns with user demand for more innovation in new use cases and applications, And Blizzard will play a vital role in supporting, and accelerating, that evolution," Wu explained.
Avalanche's native token, AVAX, had a price of $65 as of 4 pm ET on Monday, according to CoinGecko. The coin's market capitalization is roughly $14.3 billion, which is currently the 14th highest, behind Chainlink (LINK) and ahead of Wrapped Bitcoin (WBTC), the data shows.  
Fund managers in the spaces of blockchain and DeFi research and development, capital markets and finance, business development and operations, marketing and community development will oversee the deployment of capital.
Though Wu said Avalanche can not yet disclose any potential investments, he noted that the fund will pursue projects that it deems to be most innovative and equipped to deliver new functionality for the Avalanche community. 
Along with equity investments and token purchases, Blizzard will help projects accelerate its technology and partnership efforts.
"There's still so much untapped potential in the blockchain ecosystem, including use cases that haven't been possible with transaction finality in the range of 15 to 60 seconds, rather than near-instant as you see on Avalanche," Wu said. "By supporting all of these projects, Blizzard is positioned to enrich the Avalanche user experience today, but it also has the potential to fund the next great culture or gaming application that breaks into the mainstream."