Average BlockFi Credit Card Holder on Track to Spend $30K Per Year
BlockFi, Crypto.com and Coinbase have all rolled out credit/debit cards with rewards paid back in crypto in an attempt to disrupt the market.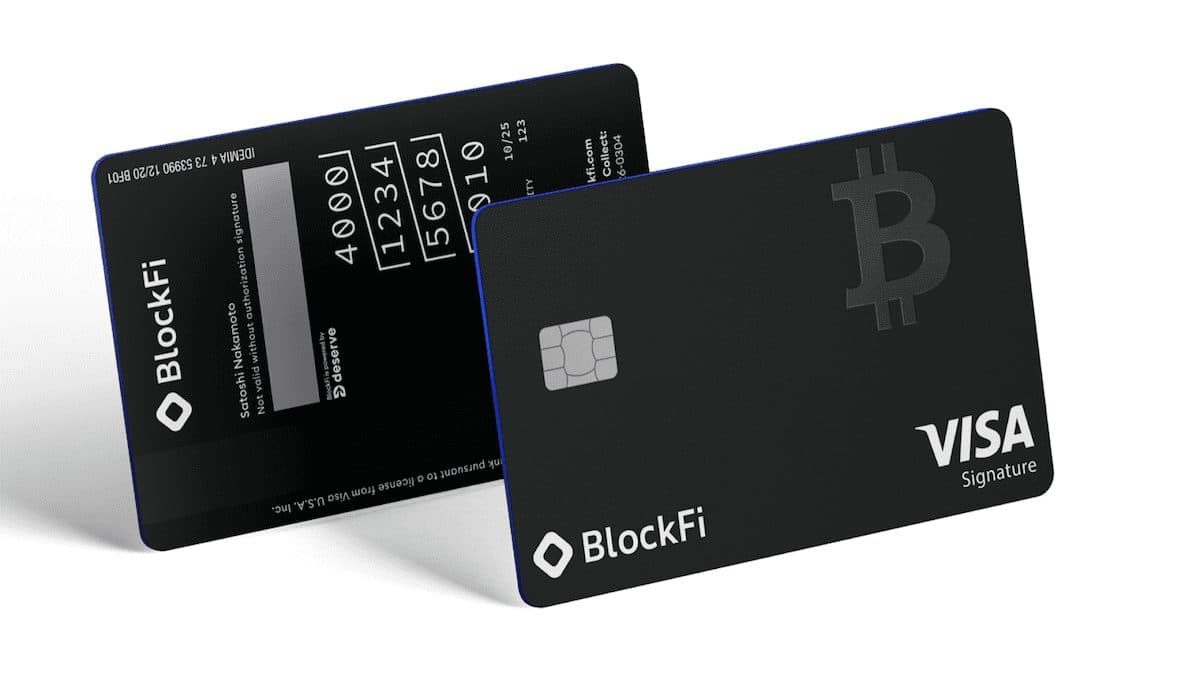 key takeaways
BlockFi credit card holders spend more than $30,000 per year on average, 500% higher than the average of $5,000 per year on all Amex, Mastercard, and Visa cards in the US
Costco, Amazon, and Home Depot are the top three merchants where BlockFi cardholders are spending the most
Just three months ago BlockFi, a popular place to buy, sell, and earn various cryptocurrencies, launched a Visa-backed credit card. The insights from the first 90 days of the rollout are eye-popping. 
According to a company press release, the average BlockFi cardholder is on track to spend $30,000 per year. Based on publicly available operational performance data from Visa, Mastercard and AMEX, the average annual card spend per user is only $5,000. 
The top three merchants where cardholders are spending include Amazon, Home Depot and Costco. BlockFi's initial analysis shows that users' habits include things ranging from everyday grocery shopping and utility payments to large purchases related to major life events, such as one consumer who spent over $20,000 at Tiffany's.
Based on current spending and projections, BlockFi cardholders are pacing at over $2 billion dollars USD in annualized spending. 
To compare, in 2020, Visa, Mastercard, Discover and AMEX generated $6.479 trillion in purchase volume on company issued cards. Thus rendering a huge market opportunity for crypto native companies. 
Despite these numbers, according to a Worldpay report, the growth of credit/debit card usage is expected to slow through 2023, mainly due to the rise of buy-now-pay-later (BNPL) and the use of mobile wallets. 
The BlockFi credit card is held by over 50,000 residents in the US across 49 states and Washington D.C. (The credit card is not available for residents of the state of New York.)
Per BlockFi's website, cardholders can earn 1.5% cash back in bitcoin on every purchase with no annual fee or effect on one's credit score when applying. 2% is awarded to purchases made when annual spend exceeds $50,000. 
Over 124 bitcoin, or roughly $7 million at the current bitcoin price, have been earned by cardholders to date.
"BlockFi cardholders who were paid out rewards at their 3.5% intro rate earned an effective rate of over 4.25%," BlockFi told Blockworks. "While customers earning the standard 1.5% back were earning a 1.8% effective rate due to Bitcoin's recent price appreciation".
Coinbase also has a Visa debit card offering that promises up to 4% cash back in crypto and no annual fee. They also allow users to spend cryptocurrencies from their coinbase wallets. The debit card was rolled out towards the tail end of 2020, but Coinbase declined to comment on any usage metrics for now.  
It appears that many card holders may prefer the debit card rewards over the credit card rewards, according to Ben Price of The Bitcoin Company. "They are seeing users move their spending off credit (traditional) rewards cards to debit (Bitcoin) rewards cards which is not a 'normal' customer behavior," he told Blockworks. "Typically credit cards are the best for rewards, not debit or prepaid debit."
"We're seeing wallets and crypto native neo-banks building payment products entirely with digital currency, and we want to meet these companies where they are," Cuy Sheffield, Visa's head of crypto previously told Blockworks. "The ability to make settlement payments to Visa in digital currencies could offer meaningful benefits and efficiencies, particularly for fintechs who run their business in crypto."