Mango Markets Exploiter Avi Eisenberg Committed Fraud, Feds Say
Although Eisenberg came to an arrangement with Mango Markets to return some $67 million, the $110 million exploit is now being treated as theft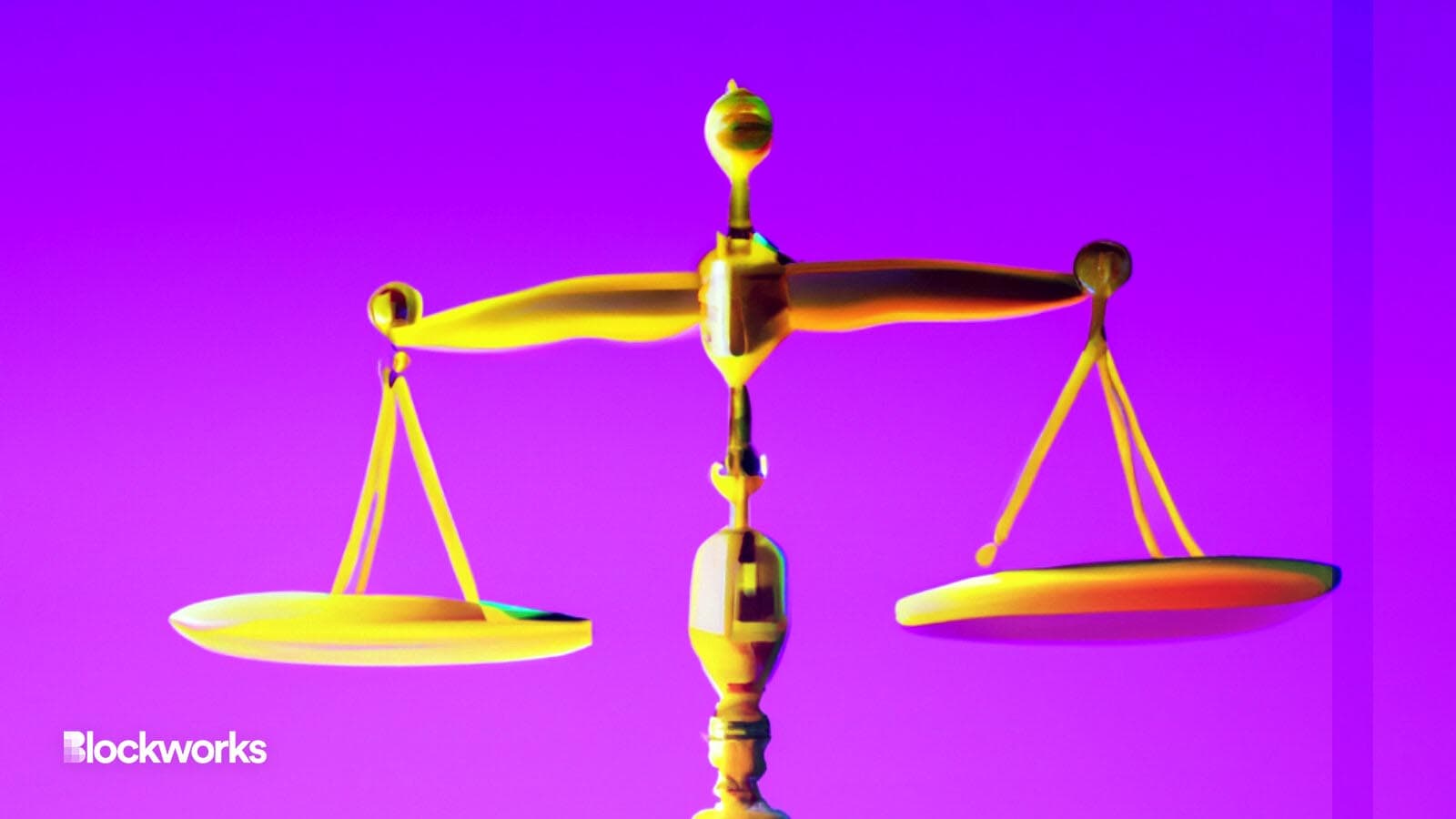 DALL-E modified by Blockworks
Mango Markets attacker Avraham "Avi" Eisenberg has been charged with commodities fraud and market manipulation by US prosecutors from the Southern District of New York. He was arrested in Puerto Rico on Monday.
The complaint, which was made public on Tuesday, said Eisenberg willfully and knowingly attempted to manipulate and defraud markets, enabling him to withdraw millions in multiple cryptocurrencies with no intention of returning the stolen assets.
During the attack in October 2022, Eisenberg drained $110 million from the Mango Markets exchange, which the US Federal Prosecutor is now taking exception to, alleging that he manipulated the price of a commodity by taking both sides of the transaction.
At the time, Ian Corp, an attorney at the Agentis law firm, told Blockworks that "it's possible that the SEC and/or CFTC bring civil charges against them, but they would have to also prove that the Mango token was either a security or commodity." In the complaint, the Assistant US Attorney states that "Perpetuals are 'swaps'" under the Commodity Exchange Act.
Eisenberg riled some observers when he declared his move "a highly profitable trading strategy" in a tweet at the time.
Mango Markets is a Solana based cryptocurrency trading platform, where Eisenberg used oracle price manipulation techniques to withdraw and estimated $53.7 million in USD Coin (USDC) and $3.2 million in tether (USDT) and SOL. 
The attack sent the price of Mango's native token MNGO plummeting by 50% on the day to roughly $0.02, 95% below its all time high of $0.50 set in September 2021. 
A proposal to transfer $42 million USDC to cover re-imbursements for its users was later passed by Mango governance. 
Mango is not the only exploit attempted by Eisenberg. 
The hacker had also left DeFi lending giant Aave, in $1.7 million bad debt. 
At the time, Eisenberg accumulated an estimated 92 million in token loan of Curve Finance's native token, CRV over a period of six days, then rather than paying back the loan, he allowed a total of $63.6 million in USDC collateral to be liquidated.
The price of Aave dipped as bad debt accrued, but recovered fully once liquidation was complete, it's team confirmed that the deficit could easily be covered with the protocol's treasury holdings. And the Aave community quickly  implemented short-term action to prevent further exploits. 
Eisenberg's exploits have been hotly debated in the crypto community, but the pseudonymous 'swapman', a co-admin of Whalepool.io. said that even if Eisenberg's actions are "justifiable, and morally acceptable. If the intent is clearly to steal, then it is unethical."
Avraham Eisenberg did not immediately return a request for comment.
Updated Dec. 27, 2022 at 18:49 ET: Additional context throughout.
---
Don't miss the next big story – join our free daily newsletter.