7 Reasons to Believe in Crypto After 2022 Implosion
Crypto all but collapsed this year. But there's plenty of reason for hope.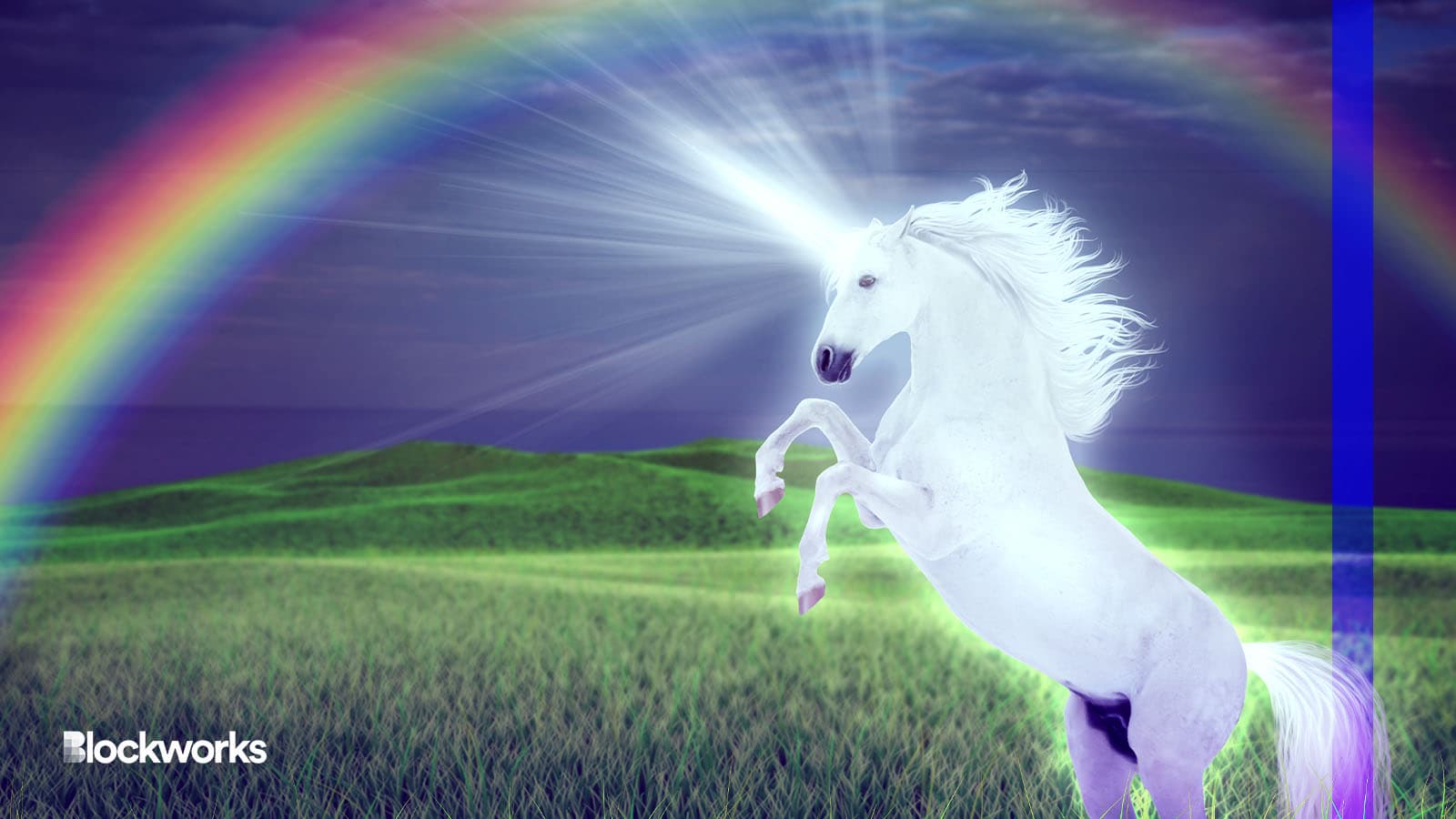 Viktoriia Bondarenko/Shutterstock modified by Blockworks
2021 was a blockbuster year for cryptocurrencies — and the industry consensus at its end was that 2022 would follow suit. 
The last 12 months did not pan out that way. Clearly. 
The collapse of the Terra ecosystem and ensuing topsy-turvy market-wide mayhem kicked off a difficult at best, devastating at worst, year for digital assets and their investors. And that's not to mention the collapse of some of crypto's largest lenders, as well as FTX's bankruptcy and Sam Bankman-Fried's arrest.
Even still, this year brought about a number of events that championed the merits of blockchain technology in historic ways. Here's how that happened, and here's seven reasons to hold out hope for a significantly smoother 12 months ahead.
1. The Merge, well, merged
Ethereum's long-awaited Merge, which transitioned the blockchain's transaction validation mechanism from proof-of-work to proof-of-stake, marked quite possibly the most consequential year for the network since it launched going on a decade ago. 
Ethereum's native token, ether (ETH), became around 99% more energy-efficient as a result. In the lead up, ether's price outpaced bitcoin. The blockchain has booked a notable ecosystem expansion this year, too, indicated by growing layer-2 activity.
The next major upgrade for Ethereum is the Shanghai Fork, anticipated sometime in the first half of 2023. The fork is intended to add functionality around ETH staking mechanisms. 
2. Elon Musk planned to integrate crypto on Twitter
Ever since billionaire Elon Musk first moved to acquire Twitter, the crypto faithful clamored for the likes of digital assets payments and decentralized blockchains to be deployed on the social media platform. 
At his first Twitter all-hands meeting in June, Musk broached the idea of incorporating digital payments. He also touched on eliminating crypto-related scams. Twitter has been a hotbed for scammers looking to target inexperienced traders via malicious links and related malware.
"It would make sense to integrate payments into Twitter so that it's easy to send money back and forth…currency as well as crypto," Musk reportedly said at the meeting. 
Those plans have yet to play out in their entirety. 
3. Larry Fink stayed bullish on crypto tech
The combined weight of bearish macro forces and crypto's own calamities dealt investor confidence quite the blow this year. But big-name investors — notably, Fink, Blackrock's longtime chief executive — did not waver on their crypto convictions. 
Despite it all, Fink said the many blockchains that power digital assets will be "very important" in getting the ball rolling on "the next generation of markets." 
4. Goldman Sachs eyed opportunity in distressed crypto companies 
Once-soaring valuations for private crypto startups collapsed in 2022. But, in some cases, the resulting bargain-basement valuations have proven more attractive to institutional investors, including Goldman.  
The asset management arm of Goldman doubled down on its commitment to the industry by conducting due diligence on taking potential equity stakes in depressed crypto startups — or even purchasing them outright, Reuters reported. 
5. Self-custody went mainstream — even for newbies 
On the heels of FTX's liquidity crunch and ensuing insolvency, crypto investors started moving their holdings to self-custodial wallets en masse. 
The move — which comes with complications, especially for newcomers to the industry — shifts responsibility for the safekeeping of cryptoassets away from an exchange and into the hands of an owner. 
Withdrawals from exchanges to self-custody wallets soared in November, with Glassnode finding that bitcoin owners yanked back their assets at a historic rate of 106,000 bitcoin per month. 
"This has resulted in positive balance changes across all wallet cohorts, from shrimp to whales," Glassnode said.
6. Venture dollars kept flowing in 
Scores of venture capitalists appeared undaunted by the plunging prices of spot cryptocurrencies, which typically are fairly correlated to venture valuations. Backs of crypto startups poured nearly $20 billion into the sector through the first three quarters, according to Pitchbook —more than 40% more than over the same period in 2021.  
Web3 and DeFi projects accounted for the largest sector slices, beating out fintech and biotech, according to Pitchbook's "Emerging Tech Indicator" for the third quarter.
7. Industry muck bubbled to the surface 
The year's string of crypto bankruptcies left investors wondering when — or if — they'd ever be made whole. 
The silver lining? Traders have become significantly more cognizant of to whom they entrust their funds. The notion extends to doing heightened due diligence on once-prevalent high-return gimmicks.
The mess also paved the way for policymakers — in the US and elsewhere — to start paying real attention in terms of appropriate regulations. To be fair, whether that is, in fact, a plus depends on who you ask.  
---
Don't miss the next big story – join our free daily newsletter.