Blockchain Association Doubles Down on Backing Tornado Cash in Lawsuit
Crypto policy group steps up to support plaintiffs suing the US Treasury, OFAC for Tornado Cash sanctions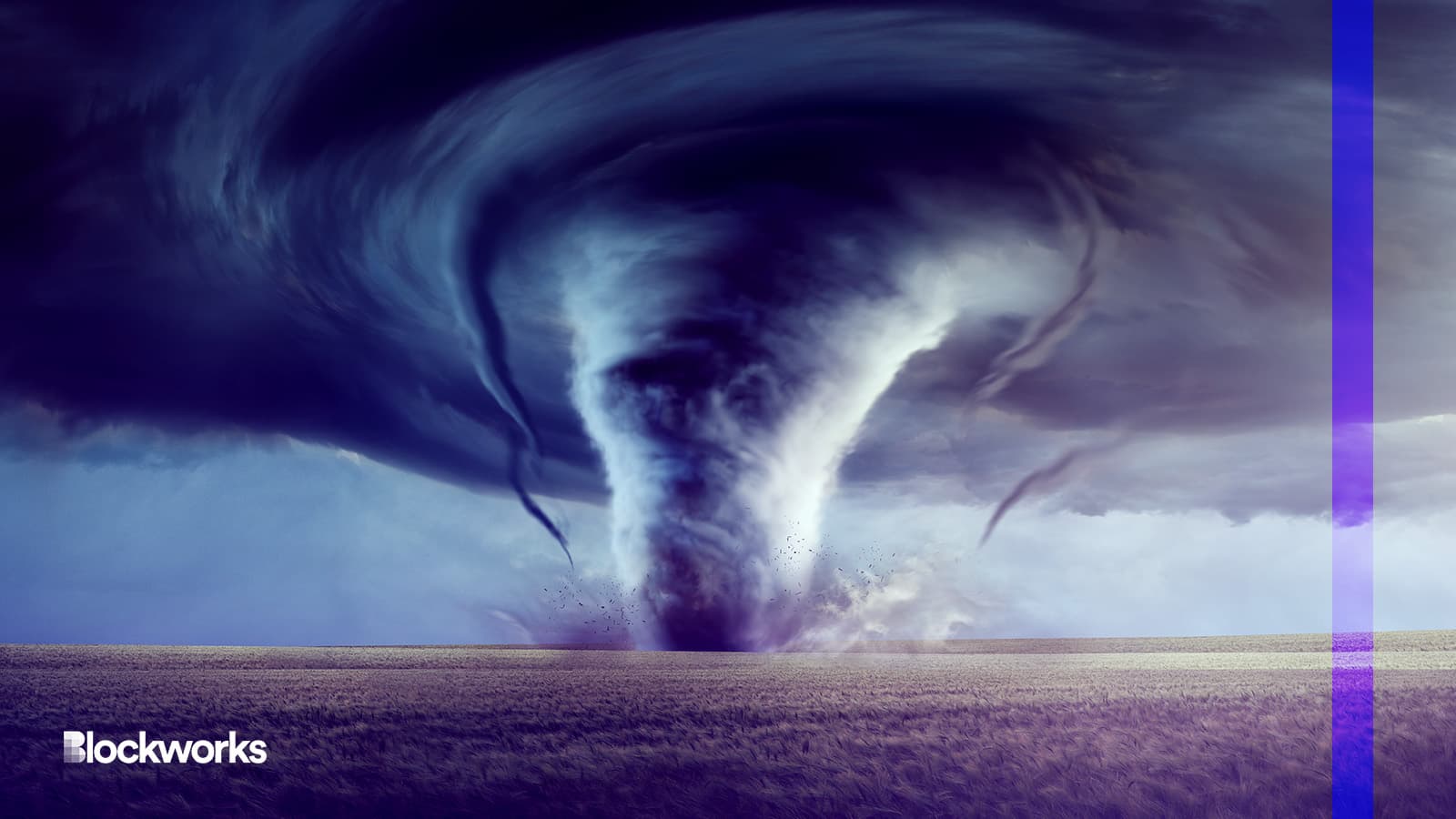 solarseven/Shutterstock modified by Blockworks
The Blockchain Association is doubling down on its stance that neutral tools cannot legally be sanctioned. 
In a new court filing Wednesday, the crypto policy advocates back a group suing the US government and related officials for sanctioning crypto mixing service Tornado Cash in 2022. 
Six Tornado Cash users sued the Treasury, Secretary Janet Yellen, the Office of Foreign Asset Control (OFAC) and its head Andrea Gacki in September 2022, a month after the sanctions were imposed. 
The plaintiffs, known as Van Loon et al, allege the government's actions infringe upon constitutional rights and "threaten the ability of law-abiding Americans to engage freely and privately in financial transactions," a complaint filed on Sept. 8 reads. 
The Blockchain Association backs the plaintiffs in an amicus brief, a document submitted from an interested party not directly involved in a case, filed Wednesday. 
"We urge OFAC to see Tornado Cash for what it is: an autonomous, decentralized software program that supports the right to privacy, rather than a tool that is de facto illegal simply because it can be used by anyone, including bad actors," Kristin Smith, Blockchain Association CEO, said in a statement. 
"A hammer is a tool, a car is a tool, indeed the internet itself could be considered a tool. Ordinarily, OFAC would not consider sanctioning neutral tools used by some people for illicit activities, it would sanction the people committing those activities," Smith added.  
The Treasury alleges Tornado Cash was used to launder more than $100 million in cryptocurrencies illegally stolen in 2022 hacks. 
In their original complaint, Van Loon et al counter that as a decentralized, open-source software, OFAC has no jurisdiction in sanctioning Tornado Cash. Plaintiffs argue that using the service to anonymize crypto transactions and donations should be legal, as citizens have a right to privacy and security in financial transactions. 
"To avoid broadcasting their finances to the world, many digital asset holders have turned to privacy-protecting tools like Tornado Cash," the Blockchain Association wrote in the amicus brief. "Such tools allow users to reclaim privacy that would be available as a matter of course in other contexts, while retaining the benefits that come with using blockchain technology." 
Parties or their respective counsels are required to appear for a pretrial conference on April 23, 2023, court documents show.
---
Get the day's top crypto news and insights delivered to your email every evening. Subscribe to Blockworks' free newsletter now.
Want alpha sent directly to your inbox? Get degen trade ideas, governance updates, token performance, can't-miss tweets and more from Blockworks Research's Daily Debrief.
Can't wait? Get our news the fastest way possible. Join us on Telegram and follow us on Google News.
---