Celsius CEO Reveals Details of Tether's Crypto-Backed Lending Program
On the surface this program would appear to contradict terms set out in Tether's user agreement, but Tether said that the over-collateralization of such loans wouldn't be a problem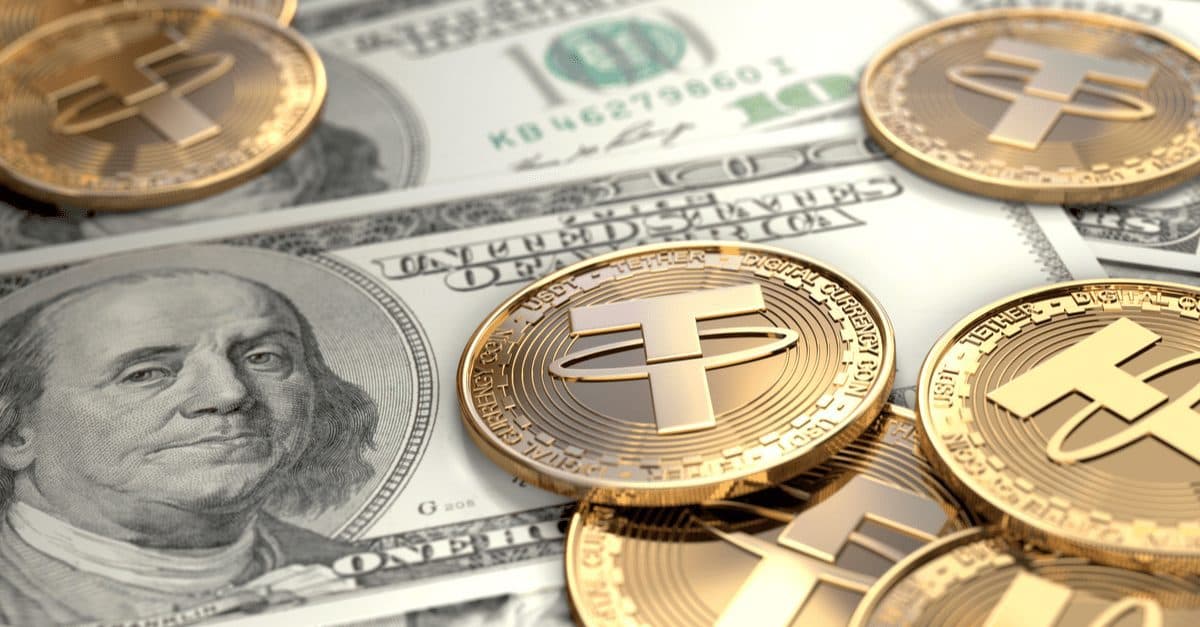 key takeaways
A day after the New York Attorney General announced an investigation into Celsius and other stablecoin protocols, Celsius CEO Alex Mashinsky explained in the Financial Times its lending relationship with Tether
In the NYAG's inquiry letter, they specifically asked about the lender's credit relationship with Tether which has been banned in New York since earlier this year
Alex Mashinsky, CEO of Celsius Network, is the latest person to claim that Tether's stablecoin tokens aren't fully backed by dollar reserves. 
For the last four years, Tether has been at war with those skeptical that its token is fully backed by dollars. This has been an expensive war for the company, with settlements from regulators in New York and the Commodity Futures Trading Commission costing the company tens of millions of dollars.
Tether has always held the party line that the stablecoin is fully backed — barring some administrative oversight of money being in different accounts — but it is now facing a new challenger to that claim from one of its largest customers. 
"If you give them enough collateral, liquid collateral, bitcoin, ethereum and so on . . . they will mint tether against it," Mashinsky told the Financial Times. He explained that new USDT is issued directly for the loan, and then destroyed after so it doesn't permanently increase the amount of Tether in circulation.
Should this occur as Mashinsky describes, it would be in contradiction of Tether's own terms of service: "Tether will not issue Tether Tokens for consideration consisting of the Digital Tokens (for example, bitcoin); only money will be accepted upon issuance."
Blockworks reached out to Mashinsky and Celsius but did not hear back by press time. 
For its part, Tether has made public statements that a "small, select group of customers are able to borrow USDT that has been secured by collateral in Tether's possession well in excess of 100 percent of the loan proceeds."
In August, Tether published a report from Moore Cayman showing that it held reserves to match the number of USDT tokens — albeit only 10% of the reserves were in cash or bank deposits.  
"Our lending programme was first disclosed long ago in our reserves breakdown and is not a secret. The extent of the programme is currently disclosed in our assurance opinions, published quarterly. This practice is common to other stablecoin issuers," the company said in a statement. "This lending is undertaken narrowly, efficiently, securely and profitably."
NYAG serves Celsius a request for info
It might be curious that Mashinsky took to the press with these comments a day after his company was served a request for information by the NYAG. But this might be a case of Celsius trying to get ahead of a problem. 
After all, the NYAG's request specifically asks about how Tether is used by the lending platforms and asks for all contracts, agreements, or other documentation between the lender and Tether including lists of clients (including "any other captured information" like IP addresses) and their collateral details for USDT-backed loans. 
"State whether you and/or your lending product solicits, accepts, loans, or accepts as collateral USDT, and provide details regarding the use of USDT in connection with your product," said the NYAG, which also requested a list of users and clients that have provided, been loaned, or placed USDT as collateral with full transaction details.
Celsius's eponymous token continues to slide on the news, down 1% during the last 24 hours and 9% on-week. In contrast, Nexo's token is up around 4.4% on-day according to CoinGecko.