Binance CEO Changpeng Zhao to step down: WSJ
The Binance executive is also reportedly set to make an appearance in a Seattle courtroom Tuesday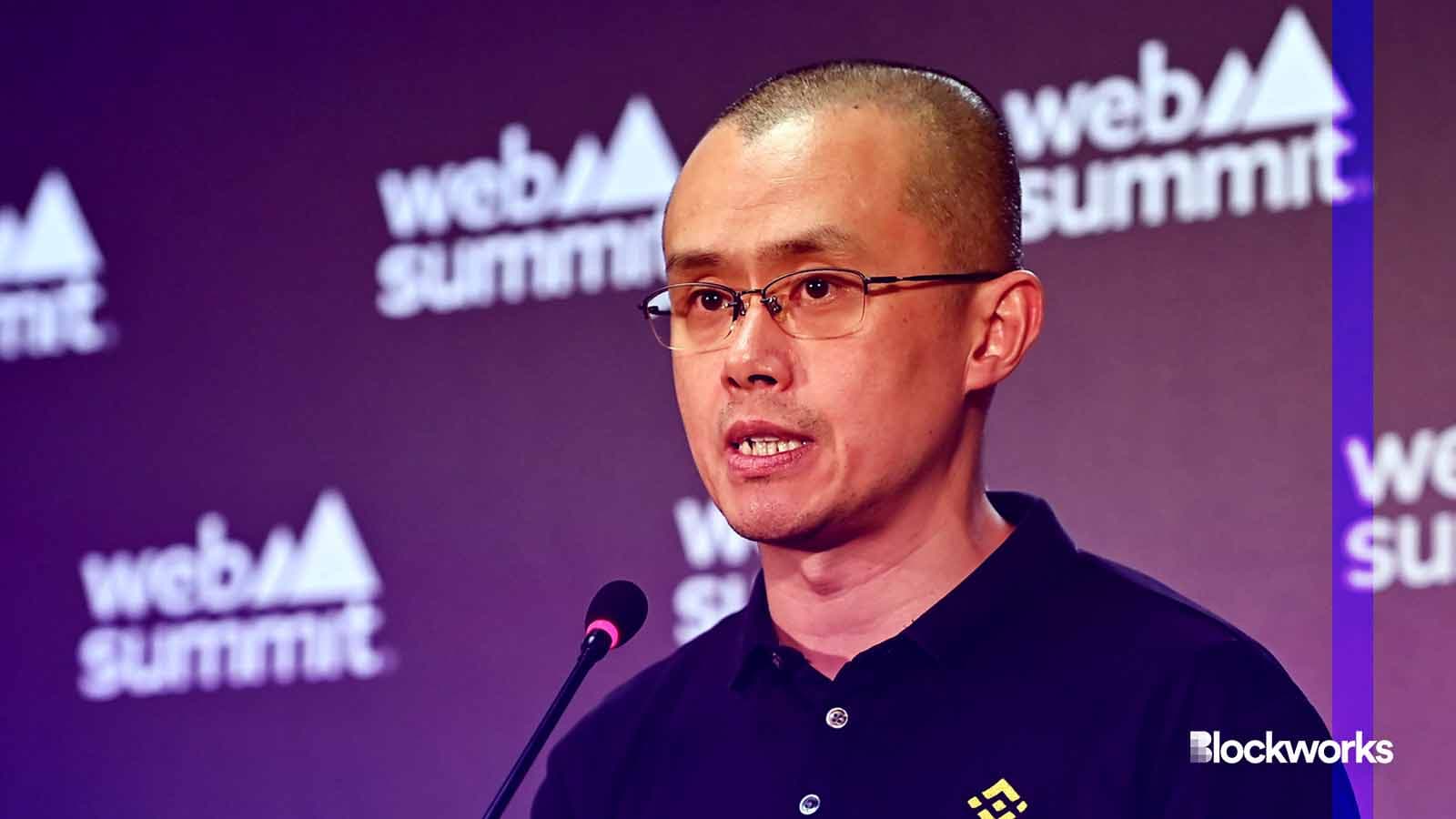 Binance CEO Changpeng Zhao reportedly plans to step down, according to the Wall Street Journal.
In addition to leaving his post as the world's largest crypto exchange's CEO, Zhao also reportedly intends to plead guilty to anti-money laundering violations as part of a multi-billion dollar settlement with US regulators.
The report says that Zhao plans to enter the guilty plea in a Seattle court Tuesday afternoon. The news comes after the Department of Justice announced a press conference at 3 pm on Tuesday, 
The DOJ itself has not confirmed that the press conference is about Binance specifically, but the media advisory said that it will be about "significant" crypto enforcement actions, saying that the actions would be "separate but related." 
Attorney General Merrick Garland, Treasury Secretary Janet Yellen, CFTC chair Rostin Behnam and Deputy Attorney General Lisa Monaco are slated to appear.
On Tuesday, Blockworks reported that sources familiar said Binance will pay a fine between $4 billion and $5 billion. The fine, and other enforcement actions, will allow Binance to keep operating, therefore preventing another FTX-like collapse. 
The deal expected to be announced this afternoon could also give law enforcement access to the exchange's data.
Lawmakers pushed the DOJ to make a decision on charging Binance last month.
Though the Securities and Exchange Commission is notably absent from the lineup set to appear at today's press conference, the SEC does currently have an open case against Binance for offering unregistered securities and allegedly commingling customer funds. Binance has denied the commingling allegations.
---
Don't miss the next big story – join our free daily newsletter.