Coinbase lending program users have four months to repay loans
Loan holders with outstanding balances must repay by Nov. 20 or risk default and have their bitcoin collateral sold by Coinbase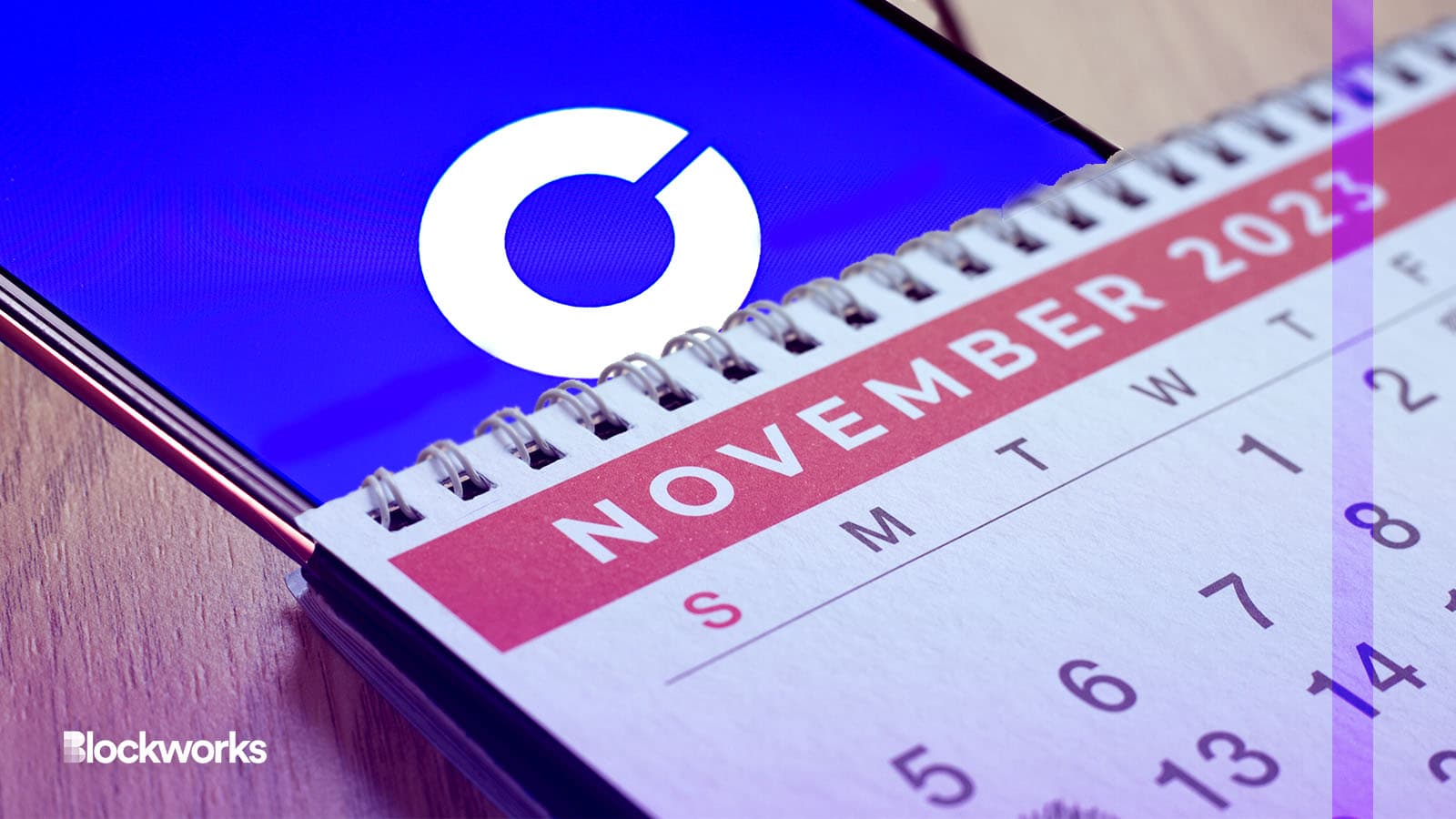 sdx15/Sam Salaubie/Shutterstock, modified by Blockworks
Coinbase's users were notified on Thursday that the platform's lending service is undergoing a gradual wind-down. 
The program, called Coinbase Borrow, earlier permitted customers to secure fiat loans up to $1 million, leveraging up to 40% of their bitcoin holdings, with an annual interest rate of 8.7%.
In May, users were informed about the discontinuation of new loan applications under the program. 
The recent announcement provides further details, specifying that existing loan holders must settle any outstanding loan balances by Nov. 20.
A Coinbase spokesperson told Blockworks that the decision to officially end the program was made "to focus our resources on the products and services that our customers care about most."
The exchange also cited "low adoption" as the reason for the move, but the precise number of users who utilized the program is unclear.
"We have notified impacted loan holders and are taking extra measures to ensure a smooth transition for them, including providing a four-month loan repayment period and access to prioritized customer support through Coinbase One," the spokesperson added.
Loan holders who fail to repay their outstanding balances by Nov. 20 will be considered in default, leading Coinbase to sell their bitcoin collateral to settle the loans.
Customers will be able to access their loan history and the Borrow dashboard until May 1, 2024, as per an email sent to users.
In recent months, other aspects of Coinbase's services have come under scrutiny.
The SEC charged Coinbase in June for operating as an unregistered securities exchange and accused it of failing to register the offer and sales of its cryptoasset staking-as-a-service program. However, Coinbase has not stated that the shutdown of Coinbase Borrow is directly related to the SEC's actions.
---
Don't miss the next big story – join our free daily newsletter.