Hong Kong-based CoinEx to exit New York, pay $1.7M in NYAG settlement
CoinEx agreed to settle with the New York Attorney General's office after being accused of failing to register as a securities and commodities broker-dealer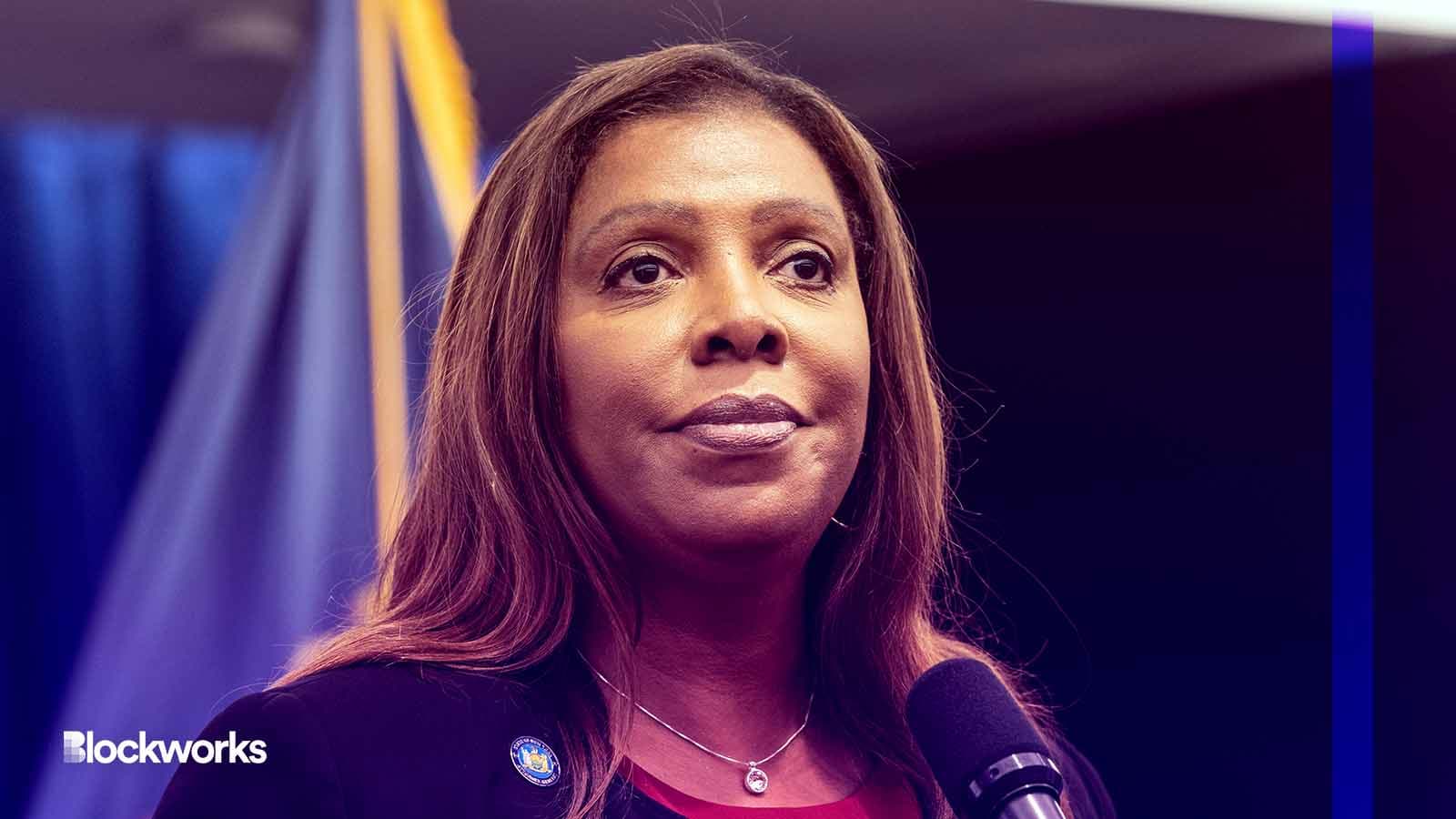 New York Attorney General Letitia James | lev radin/Shutterstock modified by Blockworks
CoinEx, a Hong Kong-based crypto trading platform, has agreed to pay out $1.7 million to the New York Attorney General and cease operations in New York. 
Of the $1.7 million sum, $1.1 million will go toward refunds for nearly 4,700 New Yorkers. The other $600,000 will go to pay state penalties. 
The exchange is Tether-based, and predominantly trades bitcoin (BTC) and USDT, with no USD pairings. 
The New York Attorney General's office sued CoinEx back in February, alleging that it violated the Martin Act by not registering with the state. 
The Martin Act — established in 1921 — makes it illegal for anyone offering to sell or selling securities as a dealer, broker or salesman without registration. 
Because CoinEx claimed to be an exchange and wasn't registered with either the Commodities Futures Trading Commission or the SEC, it was in violation of the Act, the New York Attorney General's office claims.
"Today's agreement should serve as a warning to crypto companies that there are hefty consequences for ignoring New York's laws. My office will continue to crack down on crypto companies that brazenly disregard the law, mislead investors, and put New Yorkers at risk," NY Attorney General Letitia James said in the press release. 
The CoinEx settlement is the latest case in a string of crypto-related suits and settlements — including one against KuCoin — brought forth by the New York Attorney General's office. The attorney general has also expressed plans to bring a bill to state legislators which would require crypto firms to complete audits, submit financial statements and boost fraud protection.
"Rampant fraud and dysfunction have become the hallmarks of cryptocurrency and it is time to bring law and order to the multi-billion-dollar industry," James said in May.
---
Don't miss the next big story – join our free daily newsletter.