ConsenSys Valued at $3B? Next Fundraise May Make it So
New York-based startup previously raised $65 million as part of a "formation round" in April.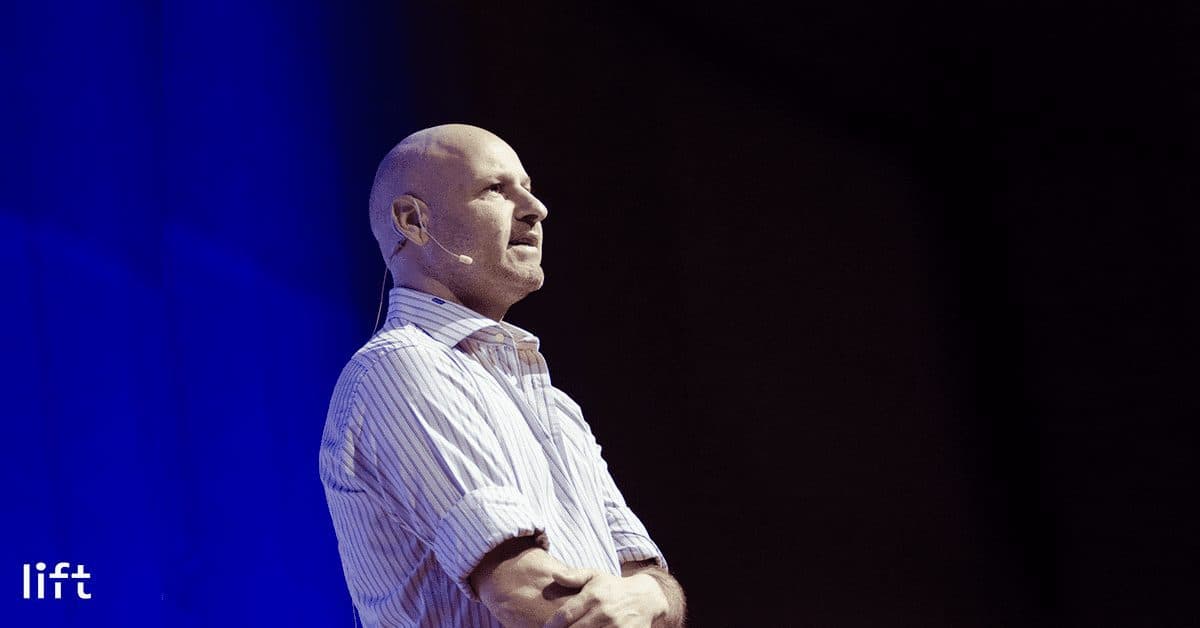 Ivo Näpflin for Lift conference, CC BY 2.0, via Wikimedia Commons
key takeaways
ConsenSys's fundraise of $65 million in April included investments from financial services giants JP Morgan, Mastercard and UBS
MetaMask, a Consensys offering that functions as a cryptocurrency wallet for interacting with the Ethereum blockchain, had 10 million monthly active users, as of August 31
Ethereum software company ConsenSys is in the midst of a fundraise that would value the company at $3 billion, the Financial Times reported on Sunday. 
Founded in 2014 by Ethereum co-founder Joseph Lubin, ConsenSys' full-stack products help developers build networks and enable enterprises to launch financial infrastructure. The startup's offerings include MetaMask, Infura, Quorum, Truffle, Codefi and Diligence. 
The Financial Times cited "people briefed on the plans," and did not mention which companies would be involved in the reported raise.
"We are not commenting further on the news that the [Financial Times] reported, but will be sure to keep in touch when we are ready to announce our fundraise," a ConsenSys spokesperson told Blockworks. 
The reported pending fundraise comes after ConsenSys had closed a $65 million "formation round" in April to "accelerate the convergence of DeFi and Web3 applications on Ethereum with enterprise blockchain infrastructure," according to a news release.
Investors at the time included JP Morgan, Mastercard, and UBS as well as Protocol Labs, the Maker Foundation, Fenbushi Capital, The LAO and Alameda Research.
"We are proud to partner with preeminent financial firms alongside leading crypto companies to further converge the centralized and decentralized financial domains at this particularly exciting time of growth for ConsenSys and the entire industry," Lubin said in a statement at the time.
MetaMask on the March
ConsenSys announced on its blog at the end of August that MetaMask, its mobile app and browser extension that functions as a cryptocurrency wallet, had more than 10 million monthly active users — up about 1800% from the prior year. The growth correlates to the boom of the Ethereum ecosystem, which supports a decentralized finance (DeFi) ecosystem that has grown from $2 billion in assets in 2019 to more than $80 billion, according to the blog post.
MetaMask Institutional, developed last year for crypto funds, market makers, and trading desks seeking to increase exposure to DeFi, has recently partnered with custodians BitGo, Qredo and Cactus Custody.
The Financial Times report lands amid a backdrop of crypto companies gaining billion dollar valuations as venture capitalist money has poured into the space.
The parent company of blockchain-enabled video game Axie Infinity announced a $152 million Series B funding round last week, led by Andreessen Horowitz, which gave it a valuation of nearly $3 billion. Similarly, bitcoin infrastructure firm Blockstream revealed raising $210 million in a Series B funding round in August, which brought its valuation to $3.2 billion.
Gathering an even larger Series B funding round and valuation was crypto exchange FTX, which raised $900 million in July, valuing the company at $18 billion.