Crypto Funding: PayPal, Morgan Creek, a16z Lead Major Rounds
Privacy, security, and decentralized communications continue to attract investment dollars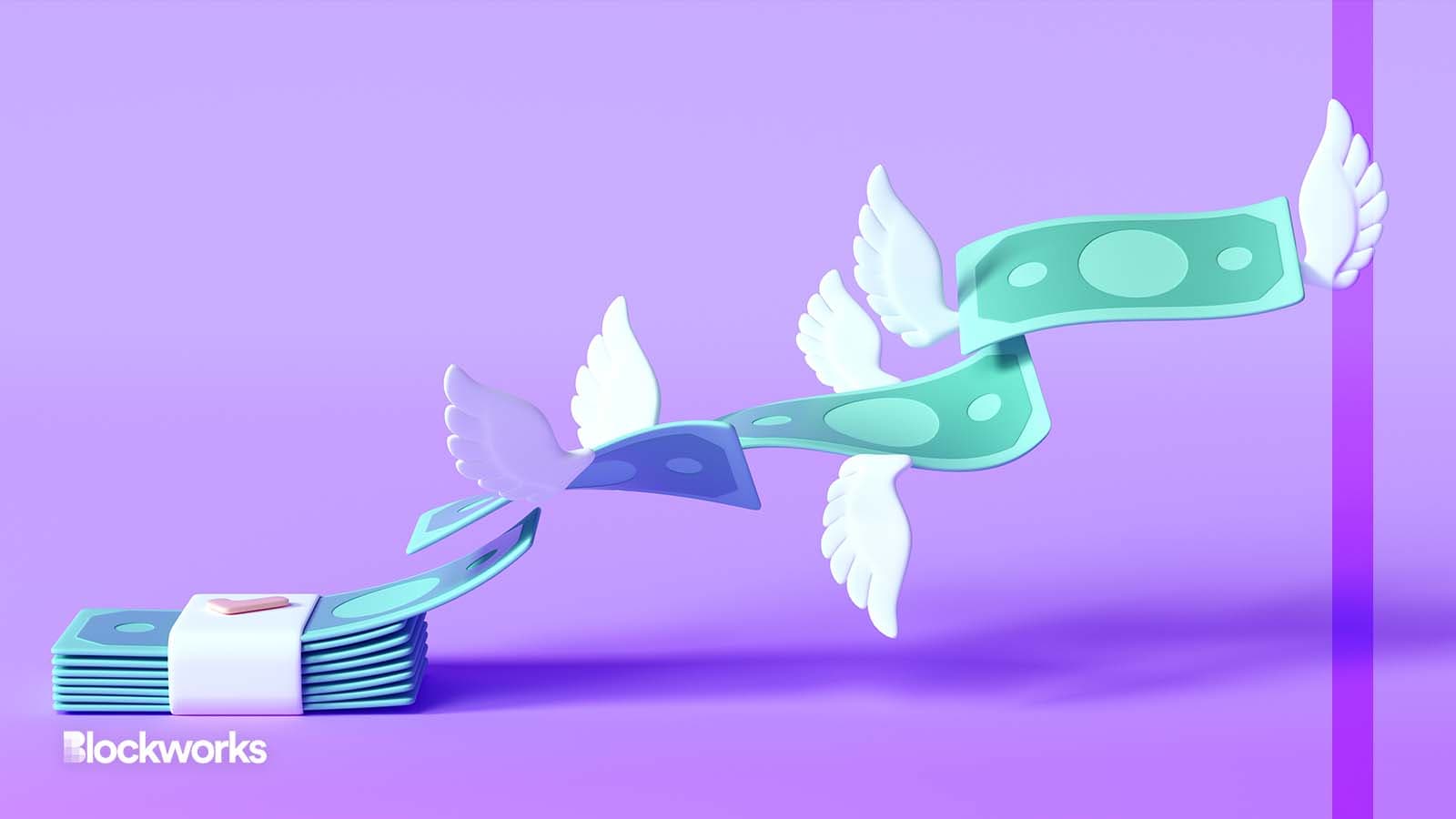 StockStyle/Shutterstock.com modified by Blockworks
This week, $254 million was committed to the cryptocurrency ecosystem, up from the $183 million poured into the space last week.
A total of 25 companies received funding, with decentralized finance, gaming and blockchain infrastructure companies receiving particular attention.
Chain Reaction
Israeli semiconductor and blockchain privacy company Chain Reaction has secured $70 million in a Series C funding round led by Morgan Creek Digital.
Hanaco Ventures, Jerusalem Venture Partners, KCK Capital, Exor, Atreides Management, and BlueRun Ventures also participated in the round.
"Blockchain is the key to securing democracy, decentralization, and freedom, but it is compute-intensive," Mark Yusko, chief executive officer of Morgan Creek Capital Management said in a statement. "Chain Reaction's products will shore up the value of predominant blockchain technologies and revolutionize use-cases for blockchain technologies in the not-so-distant future."
This new round of funding will bring the total amount of cash secured by the company to $115 million. The Tel Aviv-based company plans to use the fresh capital to expand its engineering and development teams. 
Here Not There
Here Not There has received $25.5 million in a series A led by prominent venture capital firm Andreessen Horowitz (a16z) to build Towns, a decentralized group chat protocol and app. Benchmark and Framework Ventures also participated in the round. 
The company was founded by Brian Meek, the former CTO of STRIVR Labs and GM of Engineering at Skype and Ben Rubin, the founder of Houseparty — a popular game and video chatting app that was widely used during the 2020 pandemic.
Towns, like many other decentralized communication protocols, enables end-to-end encrypted conversations. Users are able to gather in "towns" where they can set boundaries — without worrying that third-party organizations will take away their rights.
"The team's vision for creating a digital town square where members can define the borders, set the rules, and build the world they want is an ambitious goal that is uniquely achievable through the promise of decentralization and web3," Sriram Krishnan, general partner at a16z said in a comment shared with Blockworks. 
Chaos Labs
Chaos Labs, a company dedicated to blockchain security, has secured $20 million in a funding round co-led by PayPal and Galaxy Digital.
Coinbase, Uniswap, Lightspeed, Bessemer, Hashkey and a handful of angel investors also participated in the round.
The risk management platform — which has worked with prominent DeFi industry players including Aave, Chainlink, Uniswap, BENQI, and Osmosis — will use the funding to continue building out risk and security products to help secure the DeFi ecosystem.
"We believe that every DeFi protocol must regularly conduct robust risk testing to verify and validate that their economic system is secure against hackers and unanticipated volatility," ​​ Omer Goldberg, the chief executive officer of Chaos Labs said in a statement. "We're working to solve for this by bringing world-class security and risk practices in running simulations of millions of economic scenarios on-chain."
As the DeFi ecosystem continues to grow, it will be vital that security remains a top priority to ensure more mainstream adoption.
Other notable funding stories this week:
​​India-based web3 gaming company Kratos Studios landed $20 million in a seed funding round led by Accel, reaching a valuation of $150 million.
Order book-based decentralized exchange Mangrove landed $7.4 million in a series A led by Cumberland and Greenfield Capital.
On-chain gaming lab Curio landed $2.9 million in a seed round led by Bain Capital Crypto.
---
Don't miss the next big story – join our free daily newsletter.
Follow Sam Bankman-Fried's trial with the latest news from the courtroom.