Crypto Industry Skeptical on Musk's Bitcoin U-Turn
Counterfactual claims by Elon Musk on crypto carbon footprint puts 'Technoking' at odds with digital asset industry, Tesla investors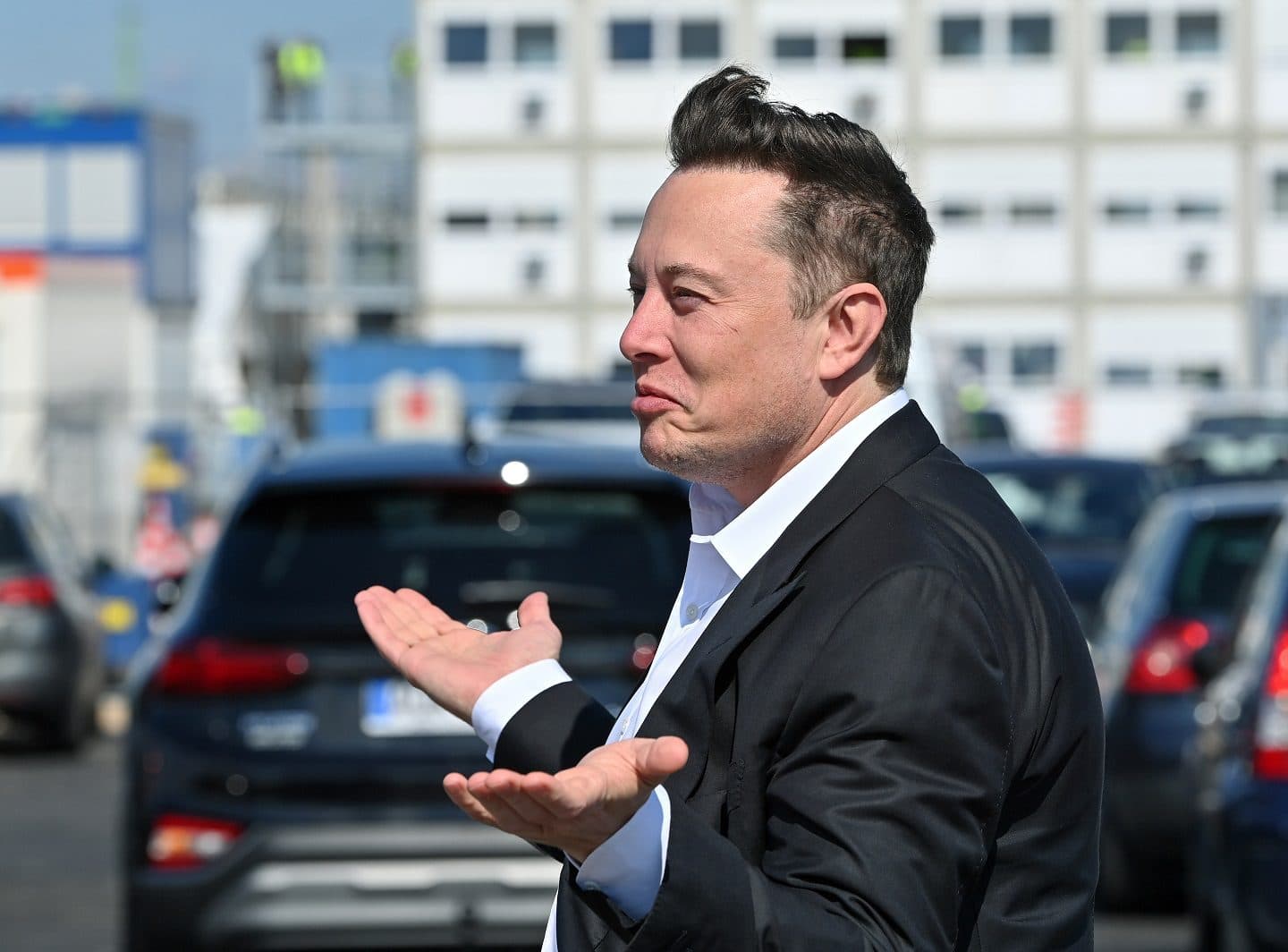 key takeaways
News that Tesla has decided to suspend bitcoin for vehicle purchases was met with criticism from the digital assets industry, and accusations of hypocrisy
It's unclear if anyone has actually purchased a Tesla with bitcoin, given the tax implications and capital inefficiencies
Elon Musk's bullish approach to bitcoin at the start of the year was met with exuberance from the market and a price rally.
But as the 'Technoking' giveth, he can also taketh away. Musk's late afternoon Tweet announcing that Tesla was suspending bitcoin as a medium of purchase sent the market into a tizzy — and had many asking just what he was thinking. 
Bitcoin's energy usage isn't exactly a secret. While the industry has made significant strides in adopting green power, there hasn't been an earth-shattering revelation in the months since Tesla's bitcoin buy that would point to an increased carbon footprint for what little exposure bitcoin does have to the dirty grid. 
Information asymmetry
"It's difficult to understand how this issue was not identified during their initial due diligence process. For me the timing of the announcement seems arbitrary. This news is not new nor surprising but yet forced the price down 17%," Luke Sully, CEO of digital assets market infrastructure firm Ledgermatic told Blockworks. "It really demonstrates the vast information asymmetry in this industry and the oversized role Musk has on influencing the price of bitcoin. These issues will consistently catch retail investors out."
Edan Yago, co-founder of DeFi protocol Sovryn, points out that bitcoin mining's inherent mobility means that it can hunt out the cleanest and most efficient grids, sometimes profitably monetizing excess production that has nowhere else to go.
As Blockworks has previously reported, often this involves looking for stranded power such as abandoned hydroelectric plants in northern Canada. 
"Bitcoin miners are unique energy buyers in that they offer highly flexible and easily interruptible load, provide payout in a globally liquid cryptocurrency, and are completely location agnostic, requiring only an internet connection," he told Blockworks. "These combined qualities constitute an extraordinary asset, an energy buyer of last resort that can be turned on or off at a moment's notice anywhere in a world where green energy struggles with load balancing."
Musk's double standard
Sully says there's a double standard when it comes to Musk's crypto-ethics, pointing to his pumping of Dogecoin, "a highly speculative and bubble-prone coin not guided by the same ethical concerns he's now showing on Bitcoin therefore it's somewhat of a double standard."
"Given that Tesla sells emission credits, it's definitely off message for Musk to espouse the use of Bitcoin as a payment mechanism when its fossil fuel usage is so apparent. It does feel discretionary; we haven't heard from Tesla on other industries they operate in that use fossil fuels," he continued. 
Research into Tesla's supply chain shows that it's incredibly reliant on rare earth minerals sourced from China, which does not have a well-regarded environmental record for its mining industry.
The country has struggled to clean up swaths of polluted groundwater and soil, while also battling upticks in cancer rates from nearby residents, that have come as a consequence of increased demand for rare earth minerals like europium, terbium and thulium which are required to produce batteries and other components found in Tesla's vehicles. 
"Everything from computers to X-ray machines and aircraft engines needs one or more rare earth elements for magnets, lenses, and other functions. Tech companies from Apple to Huawei to Tesla would be hard pressed to continue their growth trajectories if supplies of rare earth elements…  became too expensive," Yale Environment 360 reported in 2019. 
Nick Chang, a digital assets investor, and a former executive at Taiwan-based MaiCoin, pointed out that Tesla vehicles are as only as green as the grid they are charged on. Plug it into an outlet sourced from renewable energy sources like offshore wind farms and its carbon neutral. But if the grid runs on coal, it's not much better than a gasoline powered vehicle. 
"I think it is 'environmental' because 'being environmental' is one of the main core values of Tesla, so to that extent, I feel this is more of a PR thing on the surface," he said. "I feel the right question here is not scapegoating who uses more electricity because circulating fiat currency or maintaining a gold reserve surpasses Bitcoin in that regard. I feel the right question should be devising a long term plan to build more renewable energy sources."
Has anyone actually bought a Tesla with bitcoin?
Research by Blockworks hasn't found conclusive evidence of a bitcoin transaction on the blockchain used to purchase a Tesla vehicle.
Blockworks used the Blockchair block explorer and searched for the various price points of Tesla vehicles to no avail. However, there is a certain degree of a margin of error as Blockchair might not have complete information given the limitations of a web-based app. 
Regardless, many in the industry don't think that using 'digital gold' to buy a vehicle would be a very efficient move — if anything for the tax implications from the resulting capital gains. 
"Tesla is a consumer product that depreciates over time. Fiat currency is inflationary. Gold is deflationary in nature. I would pay fiat currency for a consumer product," said Chang
Phillip Gradwell, Chainalysis' Chief Economist, argues that people are not buying things with bitcoin because they invest in bitcoin. 
"The market is not falling because bitcoin just got less useful now you can't buy a Tesla with it. Two thirds of bitcoin is held by investors, most of them holding for the long term. Holders can also borrow against their bitcoin when they need liquidity. For example, Genesis Trading made $1.2 billion in new cash loans in Q1 2021," he said.
The future of digital assets and Tesla
Although digital assets have found a place on the balance sheet of many institutional investors and their retail counterparts, there are many that still are allergic to it.
"He has been facing a lot of investor pressure for supporting crypto. He had to step back because of that. People who don't understand bitcoin; they see only the flaws," Sidrath Sogani, founder of Singapore-based digital assets research firm Crebaco, told Blockworks. 
But Sogani isn't too worried, as this isn't the first nasty allegation that's been pointed at bitcoin. Jamie Dimon, Donald Trump, and Warren Buffet all have said worse things about the world's largest digital asset — yet it's still around with a market cap that has it valued as one of the world's biggest assets. 
Sovryn's Yago has a more cynical take. 
"The next big devaluation of Elon's reputation will be when an entire generation of crypto investors realize that the "Dogefather" played them," he said. 
He also pointed out that Tesla is becoming as reliant as ever on "government handouts". Its last earnings report showed the company made most of its money selling carbon credits and bitcoin, not vehicles. 
"You have a company trying harder and harder to stay "cool", while in reality becoming dependent on the establishment. Elon's mystique has hit at peak bubble and is now in decline, along with Tesla's price," he said.  
"Time to sell Tesla."