Crypto's problems were 'avoidable,' Metallicus founder says
Marshall Hayner outlined his vision for what's next for Metallicus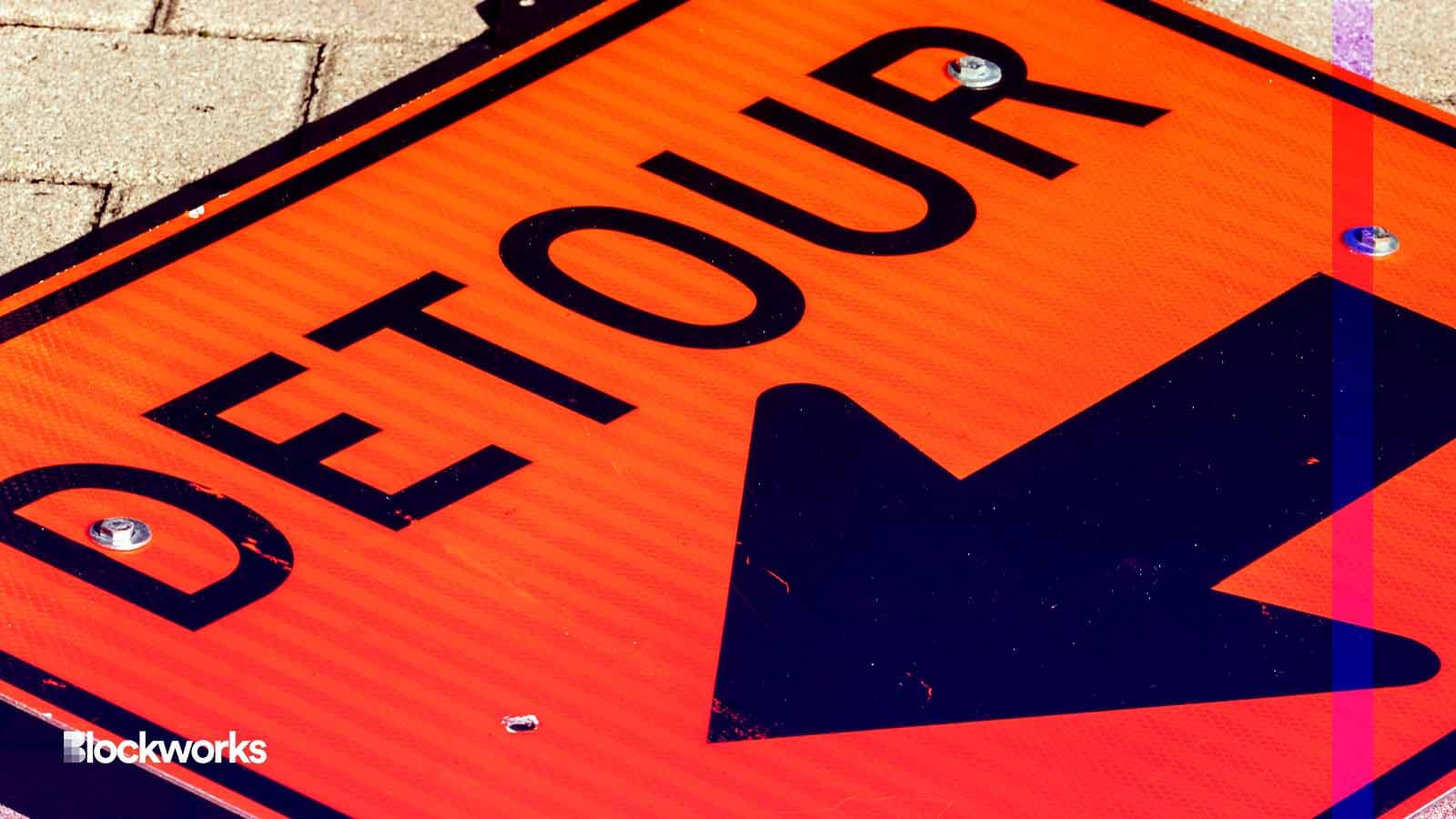 Vlad Ispas/Shutterstock modified by Blockworks
There's not much that surprises Marshall Hayner when it comes to crypto.
Hayner has been around cryptocurrency protocols, as well as bids to maximize their emerging use cases, since the "very beginning of 2009" when he stumbled upon BitTorrent as a "child of the internet," the tech-focused entrepreneur told Blockworks in the first of a series of interviews conducted in recent months. 
BitTorrent, Napster, LimeWire and uTorrent — four prominent peer-to-peer (P2P) file sharing services — have all successfully transitioned to blockchain pivots. Each of these services has launched their own protocols, utilizing technology stacks originally designed for entirely different purposes.
That long-dated perspective, Hayner said, has provided some insulation from the series of setbacks that have beset the industry throughout much of 2023. Since 2015, he's been working as the founder and chief executive for Metallicus, a retail and corporate-focused fintech firm focused on a mix of blockchain-based products. 
Hayner has played an integral role in the blockchain industry, actively participating in protocol development boards for notable projects like dogecoin (DOGE) and stellar (XLM). And he's gotten to know some of the industry's most prominent, and sometimes controversial, players. 
In an interview conducted earlier this year, before the SEC's more recent lawsuits against Binance and Coinbase, Hayner reflected on meeting Changpeng 'CZ' Zhao in-person for the first time. 
Metallicus' native crypto asset, MTL, was one of the first listed on Binance, Hayner said, leading the founder and chief executive to approach Binance in late 2018 — a process that continued into early 2019.
According to Hayner, the initial discussions served as an opportunity to highlight the lack of know-your-customer (KYC) procedures for US users on Binance.com. As a result, Hayner and his co-founder traveled to Tokyo for a meeting with Zhao and other Binance executives. Eventually, Binance.US was introduced as the separate US-based solution by the exchange, purportedly establishing itself as a distinct company.
"I said, 'Whatever you do, whether we work together or not, make sure that you get up to compliance in the United States and in general, but especially in the United States, make sure you get up to compliance, because it will be a very big problem,'" he said. "Not only for you, but the whole industry." 
Binance and Zhao, according to Hayner, expressed interest in acquiring Metallicus and discussed preliminary terms of such a deal, but it didn't wind up happening. Hayner pulled out. 
"It's unfortunate what's been happening, but it was all avoidable," he said. "That's my opinion." 
Responding to written questions after the news of the Coinbase and Binance lawsuits broke, Hayner said that "the information and expectations are both complex and dynamic" in the wake of the legal actions. 
"The industry is confronting continuous challenges related to regulatory compliance, security, scalability, and user adoption." he said. "To fully comprehend the lawsuits and their regulatory components, an in-depth analysis of the specific details and developments of each case is necessary."
"Ask for forgiveness later"
Hayner told Blockworks that it has been "frustrating" to establish his company in a regulated manner, only to witness numerous headlines showcasing the activities of unscrupulous actors that, in some ways, pose as competition.
"It's frustrating for me. Because I've been kind of like yelling it and building our company around [compliance]. And we're getting more and more success, but still the market rewarded bad players like the SBFs, and we can see that now," he said. "Because look what happened. It's all kind of come out…there was kind of an inattention of, well, we'll just find a way to kind of smash through and ask for forgiveness later."
As to what's next for Metallicus, Hayner in the statement said the company's "roadmap is rich and dynamic," adding that the company is "engaging in discussions with top fintech firms and banks globally, exploring potential integration of our blockchain technologies into their systems to enhance transaction efficiency and benefit from verified identity and blockchain-based products."
Metallicus is planning to migrate its layer-one blockchain to its "newly deployed layer-0 Metal blockchain."
---
Don't miss the next big story – join our free daily newsletter.