Made by Humans but Governed by Code?
Governing a DAO still needs a human touch — studying history can put us on the right track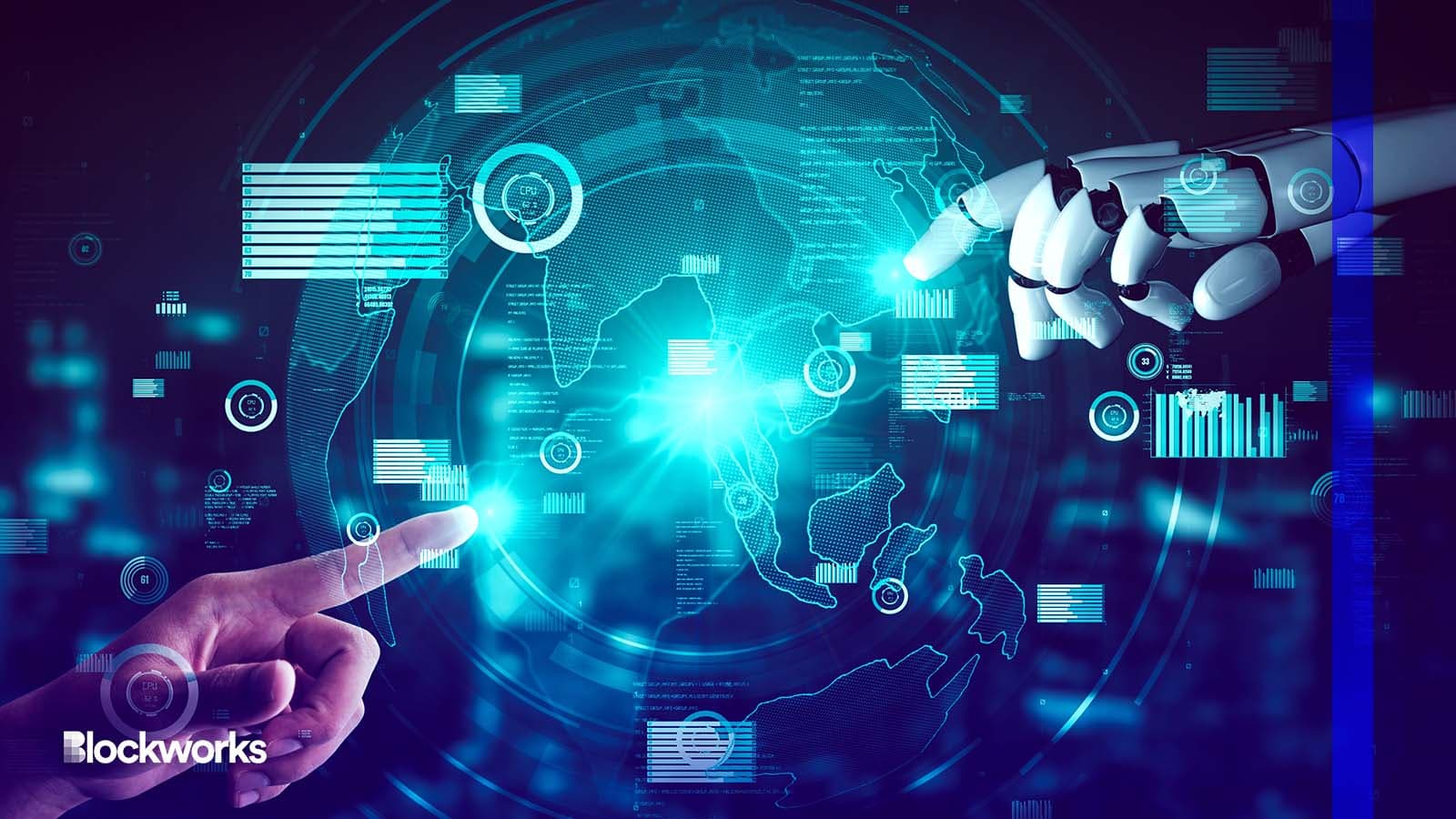 Blue Planet Studio/Shutterstock, modified by Blockworks
Online organizations are becoming a normal setting for a large part of our social and economic interactions. And just like in the offline world, disagreements are now cropping up in these online spaces. 
Web3 is no exception: We have recently witnessed disputes in communities such as MakerDAO, Proof of Humanity and DefiLlama.
Those conflicts were of political nature and involved deep disagreements between different factions within the projects. Members disagreed on matters ranging from resource allocation (how funds and other assets should be assigned), community norms (how members are expected to treat each other) and legal issues (how to manage compliance requirements).
These recent public community governance dramas have put a spotlight on the fact that we are still learning how to govern decentralized organizations. As such conflicts are more likely to become commonplace, decentralized communities need to start experimenting with how to resolve them.
The problems of DAO governance need to be dealt with by people that understand the value of a humanistic, big-picture approach, who realize that there is ultimately nothing new under the sun. If you look all the way back to the days of ancient Athens, philosophers have been trying to understand how to create environments where humans can collaborate effectively and thrive — and DAOs are no different.
How to agree to disagree
What do the philosophers of ancient Athenian democracy and the founding fathers of the United States have in common? A big concern about factionalism as the main threat to a working democracy.
When factions win, citizens turn their focus away from the common good and toward the particular interests of their clan or party.
In the book How Democracies Die, Steven Levitsky argues that a key reason for the success of American democracy was the development of a number of informal norms on how disagreements had to be handled and how one was expected to treat political adversaries. A civilized way to agree to disagree.
Efforts should be taken in DAO communities to develop norms of civility, open debate and mutual respect. While this is easier said than done, the way in which a community recruits and educates their new members can play an important role.
Who's in charge?
Many DAO disputes arise from poorly designed governance systems leaving ambiguity on how decisions should be made and who should make them.
Should every member be allowed to vote on every issue, or only experts get the votes? Who counts as a "community member" anyway? Should the DAO work on a 1 token/1 vote system or 1 person/1 vote system?
For example, the failure of Proof of Humanity DAO was attributed to a lack of clear decision rights, according to an ethnographic research paper published by BlockchainGov.
We are already witnessing the rise of constitution-building processes for DAOs. Clarifying the way in which the governance system works (who gets to decide about what and how) will be an important avenue for conflict prevention in the future.
Bring on the third parties
After a conflict starts, it's typically too late to agree on a dispute resolution method — especially in a decentralized organization that owes its existence to a set of rules. DAO governance rules should have an explicitly stated structure for resolving all disputes from the get-go.
DAOs can take an example from the oil and gas or construction industries and make use of a neutral evaluation process: a non-binding mediation or conciliation facilitated by a trusted third party.
Contracts in these industries usually involve long-term commitments between parties over large amounts of money. If a conflict arises (an economic shock unexpectedly sends the price of oil skyrocketing!) parties need a neutral way to resolve the issue while at the same time avoiding any damage to their business relationship.
If the non-binding agreement fails, then the conflict could potentially escalate to a binding instance, a mechanism similar to a "Supreme Court of the DAO" which would have the right to make an authoritative decision.
This process should certainly have clear guidelines (how to start the mediation, the type of evidence that would be acceptable), impartial arbitrators, transparency and an enforcement mechanism.
A forking procedure (when DAOs get divorced)
Sometimes disagreements between the different factions go so deep that the only option is divorce. When this happens, a number of decisions will have to be made about how to split the right to use the brand and how to divide the treasury and other assets.
Most sovereign states don't recognize the right to self-determination through secession in their Constitution. But this isn't without precedent. For example, article 50 of the Treaty of the European Union gives the right to withdraw from the EU, which was used by the UK for Brexit. For DAOs, it's way easier, as the majority don't have a physical territory. If a DAO has a predefined forking procedure from the get go, then this can avoid lots of conflict about the terms for the split (similarly to how prenup agreements can avoid messy divorces).
A DAO constitution should have some guidelines on how to conduct the forking process in case it happens and to give all parties in the conflict clear expectations about the outcome.
Humans over machines
Ultimately, putting aside the technical sophistication of blockchains, DAOs are made up of humans who have emotions, passions and fears. Creating good governance systems for DAOs must be more about dealing with the "mental software" of humans rather than the "computer software" of machines. 
Topics such as power, inclusion, opportunism and loyalty have been recurrent throughout history. Even if DAOs are novel forms of human organization due to their structure, we can always remember the words of Winston Churchill, "Study history, study history. In history lies all the secrets of statecraft."
---
---
Don't miss the next big story – join our free daily newsletter.