DAS 2021: Ava Labs' Wu Says Economies will Depend on Next-Gen Layer 1s
Leader of team behind the Avalanche blockchain says fastest to innovate will win protocol war.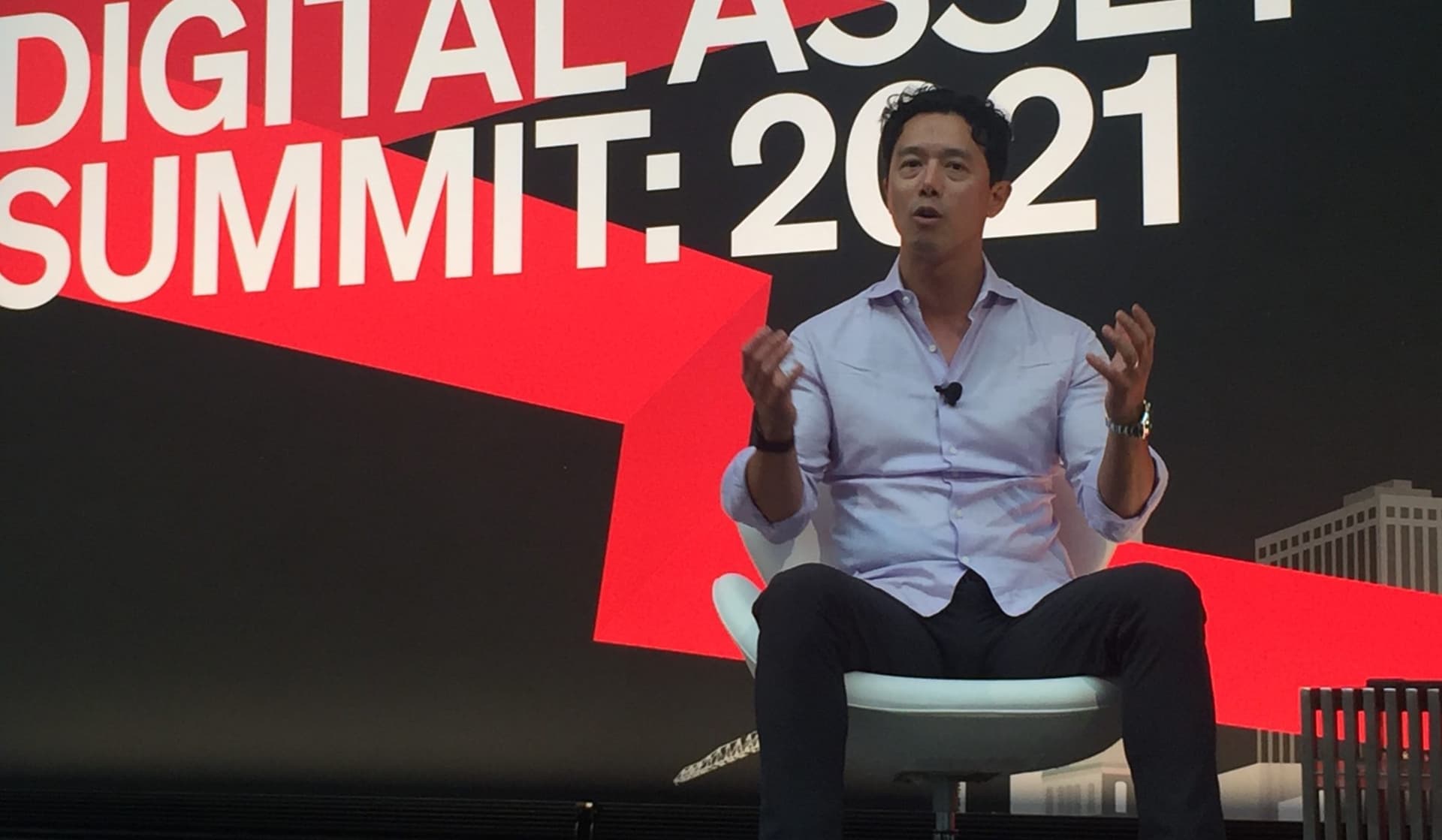 Ava Labs president John Wu at the Digital Asset Summit 2021
key takeaways
Different protocols will develop specialities over next decade based on the projects and apps that become native to that chain, Ava Labs President John Wu said
Layer-1 protocols such as Avalanche — the blockchain behind Ava Labs — and others like Solana, Cardano and Polkadot, have sought to solve for scale, speed and cost issues on the Ethereum blockchain
Digital Asset Summit 2021, New York City — The new wave of layer-1 protocols that are starting to more fiercely compete with Ethereum will be the home of economies, according to Ava Labs president John Wu.
Bitcoin is used as a store of value, Wu said during Blockworks' Digital Asset Summit Tuesday in New York City. Ethereum helped create a smart contract capability that people were able to build on top of, he added, forming ecosystems of use.
"But I think Avalanche and the next generation of first layers are where the economies will be," he explained. "You can have internet of value, you can have ecosystems, but you don't have an economy unless transactions are easily done and affordably done."
Layer-1 protocols such as Avalanche — the blockchain behind Ava Labs — and others like Solana, Cardano and Polkadot, have sought to solve for scale, speed and cost issues on the Ethereum blockchain. 
"It's kind of like before you had Facebook, you had Friendster and MySpace," Wu said, "So this is now the Facebook generation of layer-1s."
Meanwhile layer-2s, third-party integrations that can be used in conjunction with a layer-1 blockchain, also target scalability and lower costs, Wu noted.
"Layer-1s are probably more secure, they're usually developed by people who are a little more technology-centric, and therefore probably have features that will be improved and enhanced over time," Wu argued.
The executive said that among layer-1s, there will likely be a winner-take-most, such as Facebook in the social media realm. But, as there is also TikTok, Snapchat and Twitter, there will be certain blockchains that develop specialties based on the features and applications built on it, he added.
"In the crypto, DeFi world, stickiness for users is an issue…so the competitive advantage for a protocol is going to be how fast can they innovate and how fast their business development team can get the best developers and best projects and decentralized apps onto their chain," Wu said.
Wu's comments come as Avalanche announced Tuesday that Kalao, its NFT ecosystem, is set to launch its public beta version in the fourth quarter. The expansion will unlock the potential of metaverse experiences and combine NFT and virtual reality technologies to real-world use cases, according to the firm.
The comments also follow the July launch of Avalanche Bridge, which allows users to transfer DeFi tokens and programs from the Ethereum network to Avalanche. There had been more than $1 billion in assets transferred in the first month, the firm reported. 
Ava Labs also announced the launch last month of a $180 million liquidity mining incentive program intended to add more applications and assets to its growing DeFi ecosystem. 
Called Avalanche Rush, the program initially brought DeFi protocols Aave and Curve. The blockchain later added protocol Sushi as part of the program, a deployment the firm said would provide DeFi traders access to products with high-yield farming rewards and near-instant finality. 
Bringing aboard the two distinct communities of developers and users in tandem is critical for Avalanche and its competitors.  
"The protocol that can basically create both of those communities at the same time will experience a double compounding loop of success," Wu said, "and therefore have far more network capability and scale than anyone else."
---
Are you a UK or EU reader that can't get enough investor-focused content on digital assets?Join us in London on November 15th and 16th for the Digital Asset Summit (DAS) London. Use code ARTICLE for £75 off your ticket. Buy it now.
---