Deutsche Bank: Instagram's NFT Efforts Could Lead to Mainstream Adoption
The move by the tech giant could "legitimize NFTs," Deutsche Bank said in a report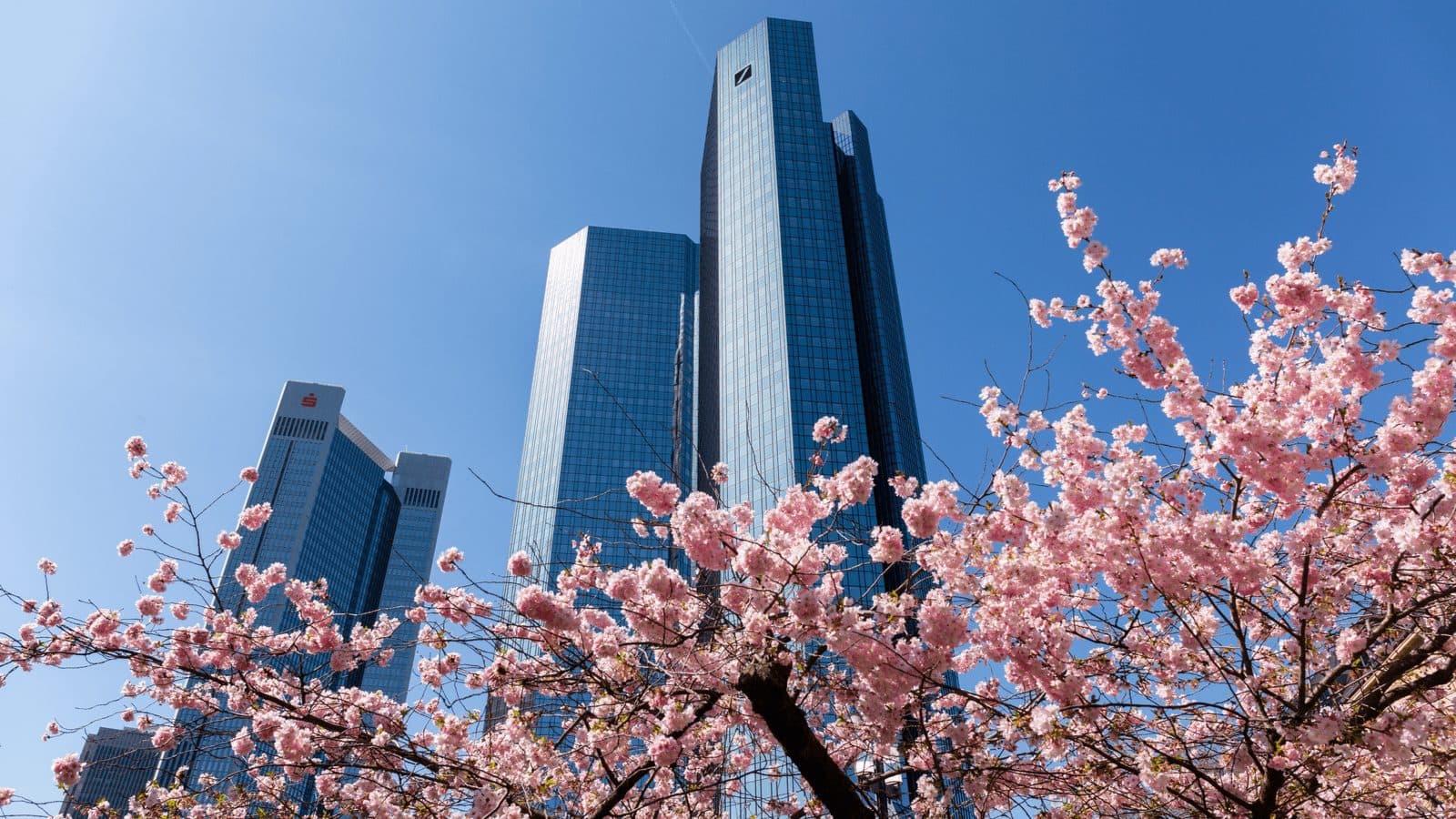 Headquarter of Deutsche Bank in Frankfurt, Germany; Source: Shutterstock
key takeaways
NFTs have an estimated total addressable market (TAM) of over $1 trillion, according to Deutsche Bank
Earlier this month, Meta CEO Mark Zuckerberg said the company was "working" on bringing NFTs to Instagram "in the near term"
From Twitter's move to verify NFTs on user profiles, to YouTube execs' mentions of integration of cryptoassets on its platform — companies have made advances to push the blockchain-based collectibles into the limelight the past year.
Instagram, however, may finally take non-fungible tokens (NFT) mainstream with its forthcoming integration, Deutsche Bank said in a research report published Sunday, cited by Coindesk.
Mark Zuckerberg, chief executive of parent company Meta, earlier this month said the company was "working" on bringing NFTs to Instagram "in the near term."
Per a report from the Financial Times, which cited sources familiar with the matter, the tech giant will launch an NFT marketplace. Instagram and Facebook will reportedly develop a feature to allow users to showcase NFTs on their profiles.
Instagram could lower barriers in the nascent space, the bank said, and simplify the purchase and selling process of NFTs. The NFT market is in "hyper growth mode" and garnered roughly $25 billion in transaction volume last year. 
Additionally, Instagram's brand recognition will "legitimize NFTs, which could serve to erode buying hesitancy across the company's broader audience," Deutsche Bank said. 
Per the bank's note, NFTs have an estimated total addressable market (TAM) of over $1 trillion. This figure is led by use cases such as art, gambling and collectibles. 
Colin Fitzpatrick, founder of NFT startup Animal Concerts, previously told Blockworks that the chance of the company getting into NFTs is "highly likely," but holders should be careful. 
"The responsibility will fall on the NFT community's shoulders to make sure Meta behaves fairly and doesn't try to monopolize profits and what is supposed to be a democratic industry," Fitzpatrick said.
The bank's report follows on the heels of Morgan Stanley's related note to clients last month, in which analysts predict the metaverse's initial TAM in China will be roughly $4 trillion, as it replaces the mobile internet with a more "immersive experience."
"We expect the metaverse TAM to be expansive and go beyond the current online consumption market, which is mainly dominated by e-commerce and online entertainment spending," the note said.
Shares of Meta Platforms Inc. (FB) are down 0.69% at $220.28 at time of publication.
---
Don't miss the next big story – join our free daily newsletter.