Ethereum Activates 'Grey Glacier' Hard Fork, Merge Likely in September
The planned hard fork passed without incident, bringing the blockchain's transition to proof-of-stake one step closer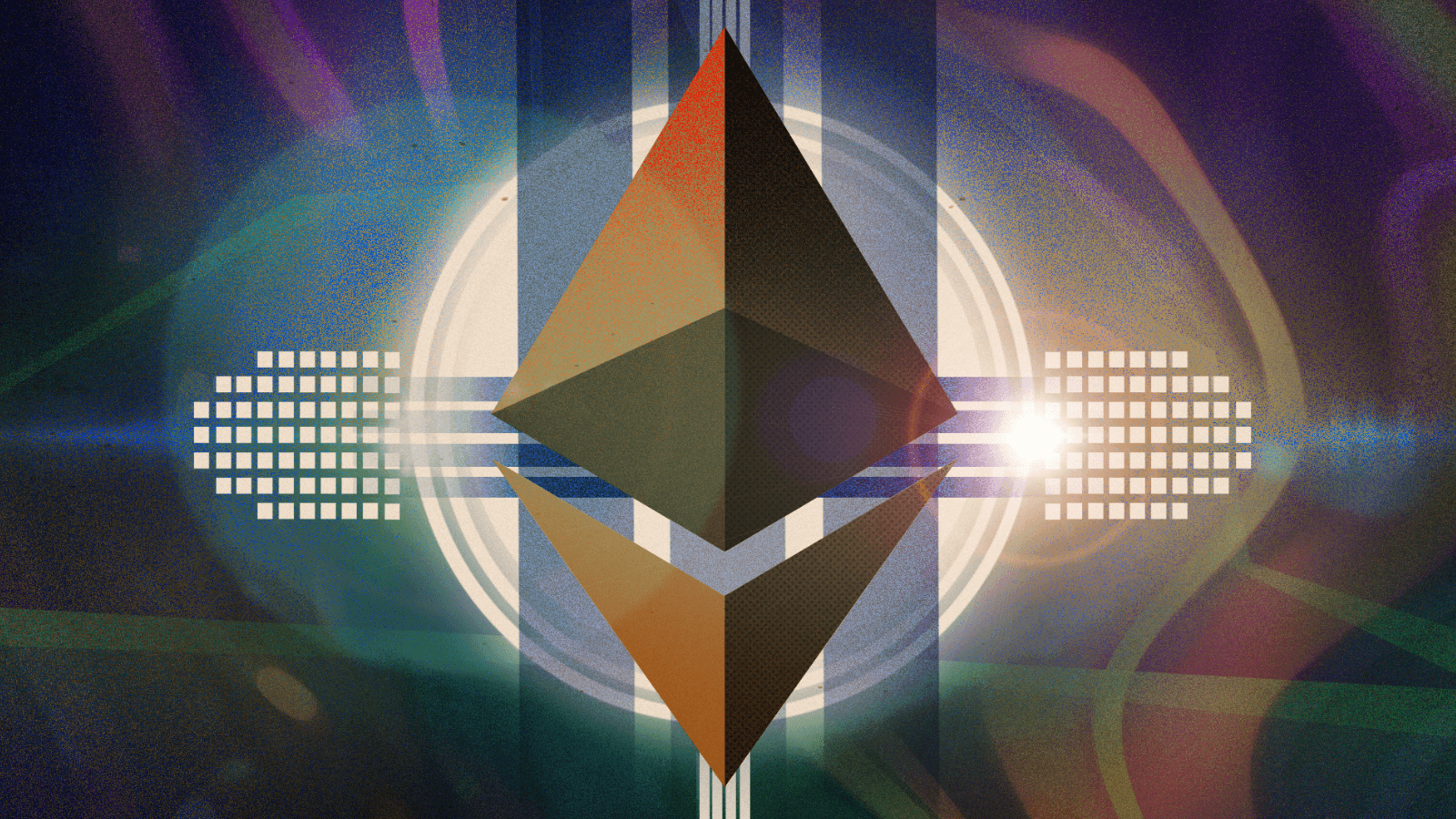 blockworks exclusive art by axel rangel
key takeaways
The hard fork pushed back the so-called "difficulty bomb," which had been gradually slowing Ethereum block production, improving performance in the short term
The Merge has not been scheduled, but the new timing of the difficulty bomb points to when Ethereum core developers think it will take effect
Ethereum's scheduled Grey Glacier hard fork went into effect on Thursday at 6:54 am ET — Block 15050000 to be precise — and caused no problems, according to Ethereum client developer Nethermind and the Ethereum Foundation's Tim Beiko. 
The sole purpose of the fork was to postpone the so-called difficulty bomb by about three months. That remains the most likely time frame for the hotly anticipated Merge with the proof-of-stake Beacon Chain. A hard fork is a software upgrade that splits a blockchain in two, with all network participants coordinating around the new chain.
Learn More: The Investor's Guide to the Ethereum Merge
The difficulty bomb doesn't "go off" all at once, but it gradually forces an "exponential increase in proof-of-work difficulty setting designed to motivate the transition [from proof-of-work] to proof-of-stake," according to ethereum.org. In essence, it deliberately increases the time it takes to make a new block of transactions, slowing down the network. As a result, miners have no incentive to continue mining the proof-of-work chain as it gradually grinds to a halt.
A prior hard fork, in December 2021, postponed the difficulty bomb until June, when the Ethereum community previously hoped to execute The Merge. So the Ethereum network was in fact slowing down; block production times had increased from the usual 12-14 seconds to 16 seconds in recent weeks.
The new network upgrade pushes back the bomb — also known as the Ice Age — by 700,000 Ethereum blocks, or around 100 days' time, restoring the status quo.
The upgrade passed by so smoothly, it was barely mentioned during Thursday's Ethereum Core Developers Meeting to discuss The Merge.
"Grey Glacier went fine, by the way," Marius van der Wijden said during the call, noting that only a small fraction of Ethereum nodes had not upgraded in time.
Shortly before the hard fork, Ethereum passed another milestone, burning 2.5 million ETH, thanks to EIP-1559, an upgrade activated in August 2021. That represents over $2.5 billion in value, which offsets some of the ETH issuance through proof-of-work. After The Merge ether issuance is expected to drop by as much as 90%.
If it doesn't get postponed again, the new difficulty bomb will start to take effect in October, giving developers a clear target by when to deliver The Merge upgrade and execute the historic transition to a proof-of-stake regime.
---
Get the day's top crypto news and insights delivered to your email every evening. Subscribe to Blockworks' free newsletter now.
Want alpha sent directly to your inbox? Get degen trade ideas, governance updates, token performance, can't-miss tweets and more from Blockworks Research's Daily Debrief.
Can't wait? Get our news the fastest way possible. Join us on Telegram and follow us on Google News.
---