Exchanges rush to relist XRP, but an SEC appeal is possible
Coinbase and Kraken moved quickly to relist XRP after the Ripple summary judgment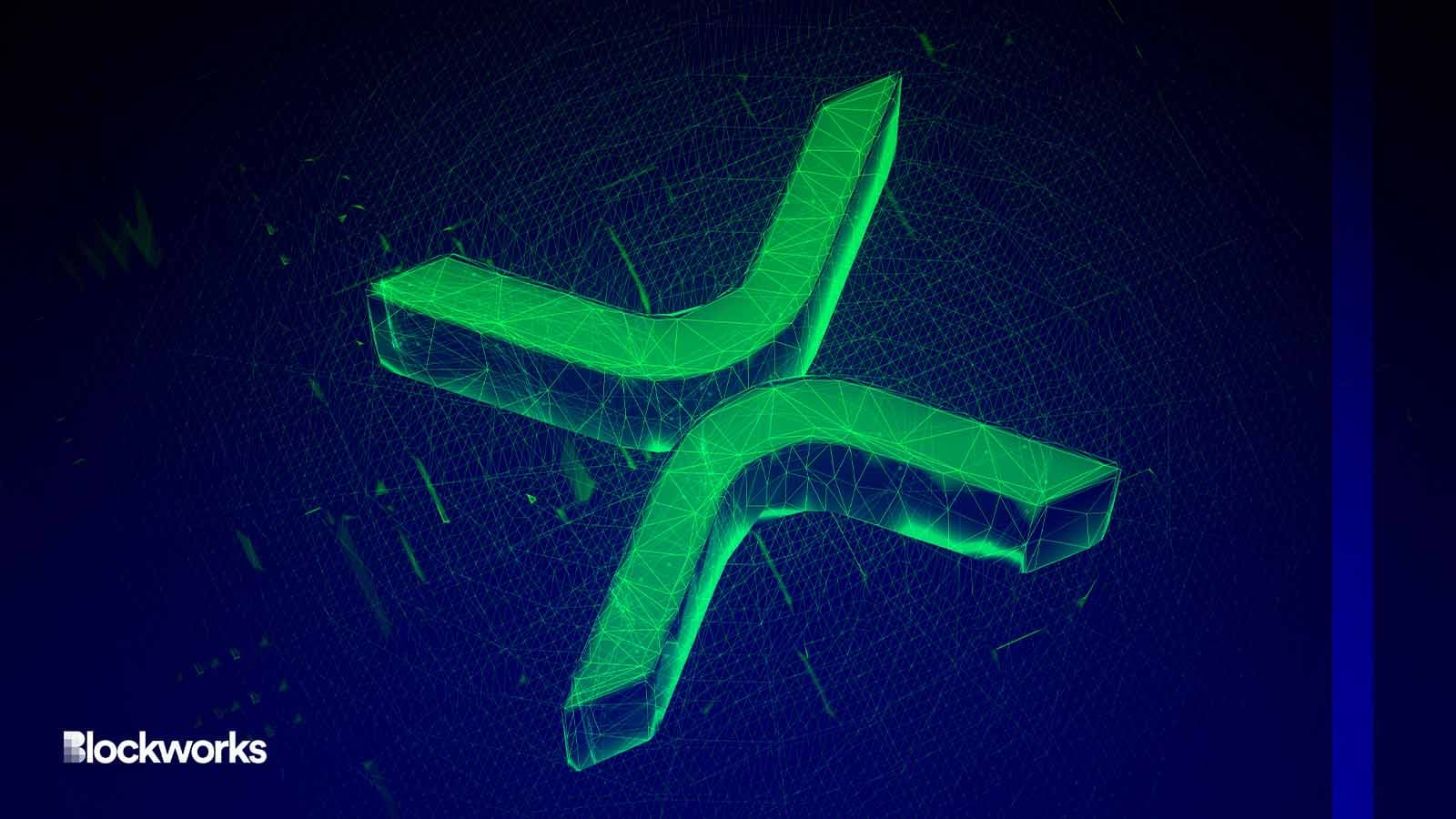 BT Side/Shutterstock modified by Blockworks
Crypto exchanges have begun to relist XRP after a US district judge yesterday ruled the asset is not a security when traded on exchanges. 
Meanwhile, other trading venues appear to be waiting, as legal professionals say the SEC may appeal the ruling while the case proceeds toward an expected trial. 
The ruling by US District Judge Analisa Torres added that while "programmatic sales" of the token did not constitute an unregistered securities offering, institutional sales of XRP did.
While much of the industry considers the ruling a win for Ripple — and crypto more broadly — some have pointed out this saga is likely far from over. 
Some choose to relist XRP — others wait
Coinbase quickly relisted XRP later in the day, as did exchanges Kraken and Bitstamp.
Patrick Daugherty, partner of Foley & Lardner and an adjunct professor of digital assets at Cornell Law School, said the relistings were not surprising.
"Only SEC partisans would call this a split decision," he told Blockworks in an email. "The SEC lost everything that mattered. The only part of the case that Ripple lost had nothing whatsoever to do with exchange trading."
Still, some exchanges appear to be weighing their options.   
Gemini said it was "exploring the listing of XRP for both spot and derivatives trading." A spokesperson declined to comment further. 
Bakkt General Counsel Marc D'Annunzio said the decision appears to undercut the idea that the SEC has authority to regulate secondary markets. 
"As with all legal and regulatory developments, we're taking this decision into account as we continue to evaluate our listing policy and which coins we offer," he told Blockworks in an email.
Townsend Lansing, head of product at crypto-focused asset manager CoinShares, said he did not read the ruling as optimistically as some other market participants. He noted "it does not absolve the exchanges from potential liability for offering an unregistered security."
Lansing added that the court limited its opinion to the issues before it. A footnote in the ruling notes: "The court does not address whether secondary market sales of XRP constitute offers and sales of investment contracts."
Clearly, some exchanges have decided the ruling gives them enough support to relist XRP, according to Lansing.
"We are not so sure, so that will be another issue to watch," he told Blockworks. 
An SEC appeal?
Some exchanges might be wary given how the SEC could react in a legal sense.
Specifically, Daugherty noted there might be a concern about any SEC appeals of the decision in the Second Circuit.
The SEC said in a statement Thursday it was "pleased" the court found Ripple sold XRP tokens as investment contracts in violation of securities laws "in certain circumstances." 
The securities regulator added that it would "continue to review the decision" but did not immediately comment on whether it is considering an appeal. 
Stephen Palley, a litigation partner and co-chair of Brown Rudnick's Digital Commerce group, cautioned Thursday that the Ripple ruling is "a partial summary judgment from a single district court judge."
"While persuasive, it's not binding precedent on other courts and will likely be appealed and could be reversed," he tweeted.
Matt McGuire, general counsel for DeFi infrastructure company Violet, wrote on Twitter that the Ripple ruling is likely just the "opening round." 
"Summary judgment decisions are reviewed de novo without deference on appeal [and] I'd certainly expect an appeal [to] the [Second] Circuit here," he said.
Brown Rudnick partner Preston Byrne wrote in a blog post Thursday that parts of the decision — such as those dealing with "programmatic sales" — could be vulnerable in a potential appeal.
Byrne noted, for example, that XRP's principal promoter has always been Ripple Labs, whether a purchaser was aware they were purchasing tokens from that entity or not. He pointed to the SEC's 2020 win against Telegram and its blockchain development subsidiary.
"It was 'Telegram's commitment to develop the project,' not the intermediary sellers' resale efforts, which the court held constituted the 'essential efforts of another' for the purposes of this Howey prong," Byrne wrote. "Because of this, I expect Ripple's win on this point to be lost on appeal." 
But Daugherty told Blockworks he doesn't expect the SEC will win an appeal, pointing to a ruling in an SEC lawsuit filed against crypto project LBRY.
During an appeal hearing in January, the judge said the summary judgment in November does not apply to secondary sales of LBRY Credit Tokens (LBC). 
If the SEC happened to win an appeal in the Second Circuit, Ripple would file a writ with the Supreme Court, Daugherty added.
"If the Supreme Court took this case, the SEC would then lose in the Supreme Court," he told Blockworks. "I would bet a stack of satoshis on that one."
---
Don't miss the next big story – join our free daily newsletter.