First Trust and Scaramucci's Skybridge File for Bitcoin ETF
Scaramucci told Blockworks, "I think the decision will be quite binary. It'll either be we are accepting all five or ten or however many that file, or we're accepting none. I don't think they are going to pick and choose. We are basically all using the same councils, and we are all filing pursuant to the guidelines that have been in place for other ETFs."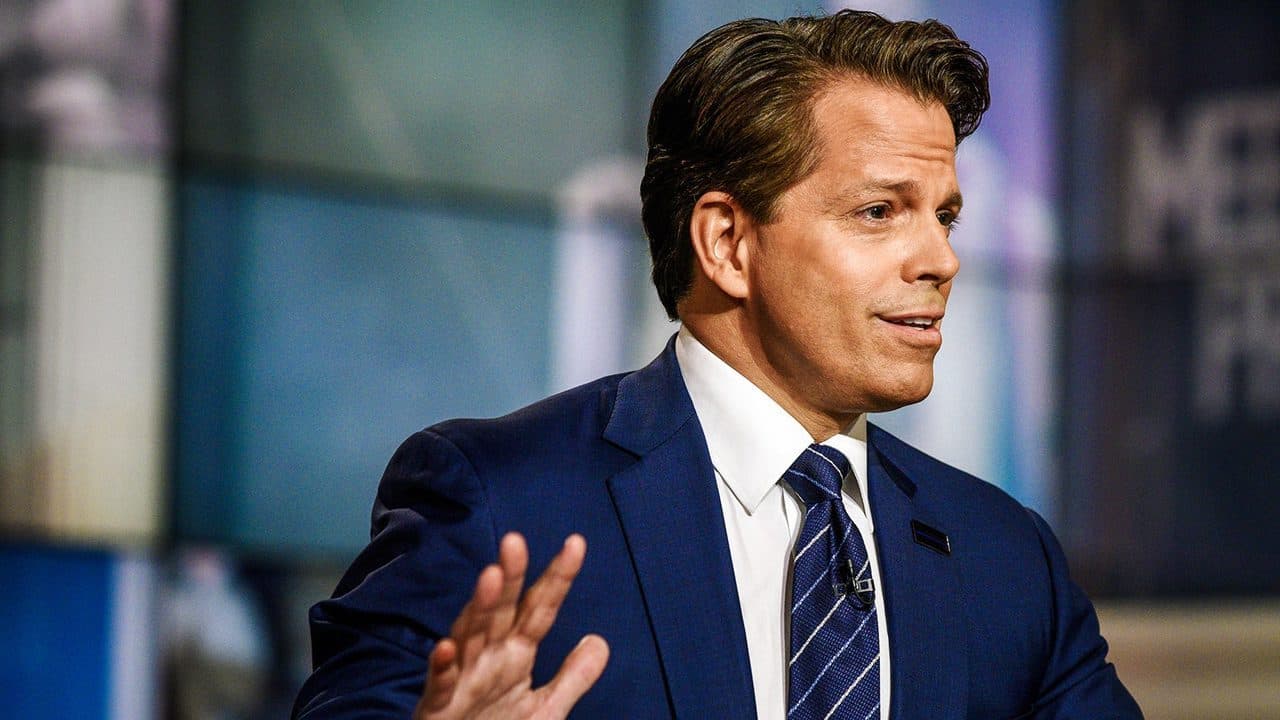 Anthony Scaramucci, founder and chairman of Skybridge Capital
key takeaways
First Trust and Skybridge add their name to firms awaiting bitcoin ETF approval from SEC
Scaramucci told Blockworks he's more positive about the SEC approving bitcoin ETFs this time around
Anthony Scaramucci's Skybridge and First Trust filed late Friday for a bitcoin ETF, adding their names to the list of firms already awaiting approval from the Securities and Exchange Commision.
Scaramucci told Blockworks tonight that he thinks that the SEC will review all the applications in a bunch and make recommended changes for them at the same time. That way "there will be some level of uniformity to the process in America," he said, adding, "I wanted to get our filing in on time to be considered in that bunching"
In January, SkyBridge Capital, the $9.2 billion fund founded by Anthony Scaramucci, poured $310 million into its first bitcoin fund, claiming the product will serve as the essential middleman between high-stakes investors and Bitcoin.
Scaramucci said that Skybridge told its private fund clients that "we would be converting the private partnership into an ETF pursuant to approval and instructions from the SEC." 
Crypto assets have gained institutional acceptance in recent months, and the security and guarantee of custody bitcoin ETFs will usher along further adoption. To date, however, the SEC has rejected all bitcoin ETFs save VanEck's first application which was withdrawn by the firm.
Despite the rejection, new applications are on the rise with at least five firms awaiting approval, including WisdomTree, VanEck, NYDIG Asset Management, Valkyrie Digital Assets, and now Skybridge and First Trust.
Scaramucci said he's more positive about the SEC approving bitcoin ETFs this time around because "it's a trillion dollar market." In addition, there are conditional factors at play like the successful bitcoin ETFs in Canada which are a good precursor for the American market, he noted.
"But again, it will be up to the SEC," he said. "I think the decision will be quite binary. It'll either be we are accepting all five or ten or however many that file, or we're accepting none. I don't think they are going to pick and choose. We are basically all using the same councils, and we are all filing pursuant to the guidelines that have been in place for other ETFs."
In addition, Scarmucci said the American market is ready for bitcoin ETFs. "I think if you look at Canada, which is typically 11% to 12% of the US market, and in a month one of those Canadian ETFs got to a billion dollars. There is a tremendous interest in bitcoin and in my opinion, this is the best structure for clients because it's liquid."
Skybridge is working with First Trust on the bitcoin ETF because of the firm's long history and success with ETF issuance. "We have a very strong relationship with them," said Scaramucci. "They want to get into the bitcoin space and have a great sales and marketing and distribution team. As this is our first ETF. They've been to this rodeo many times so I wanted to leverage their experience and I think they wanted to leverage our experience in the bitcoin space," he said, adding, "We thought it was a natural marriage."
As for the fee structure, Scaramucci did not have the specifics yet but said that it will be competitive with other bitcoin ETFs "We won't make it any higher or lower than our competitors."
VanEck filed its ETF application on Thursday. WisdomTree filed last week. NYDIG filed in late February, while Valkyrie filed in January.
A decision from the SEC is expected in April or May.
At the time of filing, bitcoin was trading at $58,430.12.