Gone Crypto: TradFi Vet Who Started Crypto Hedge Fund Talks Future of the Space
Former Credit Suisse executive brings extensive risk assessment background to the segment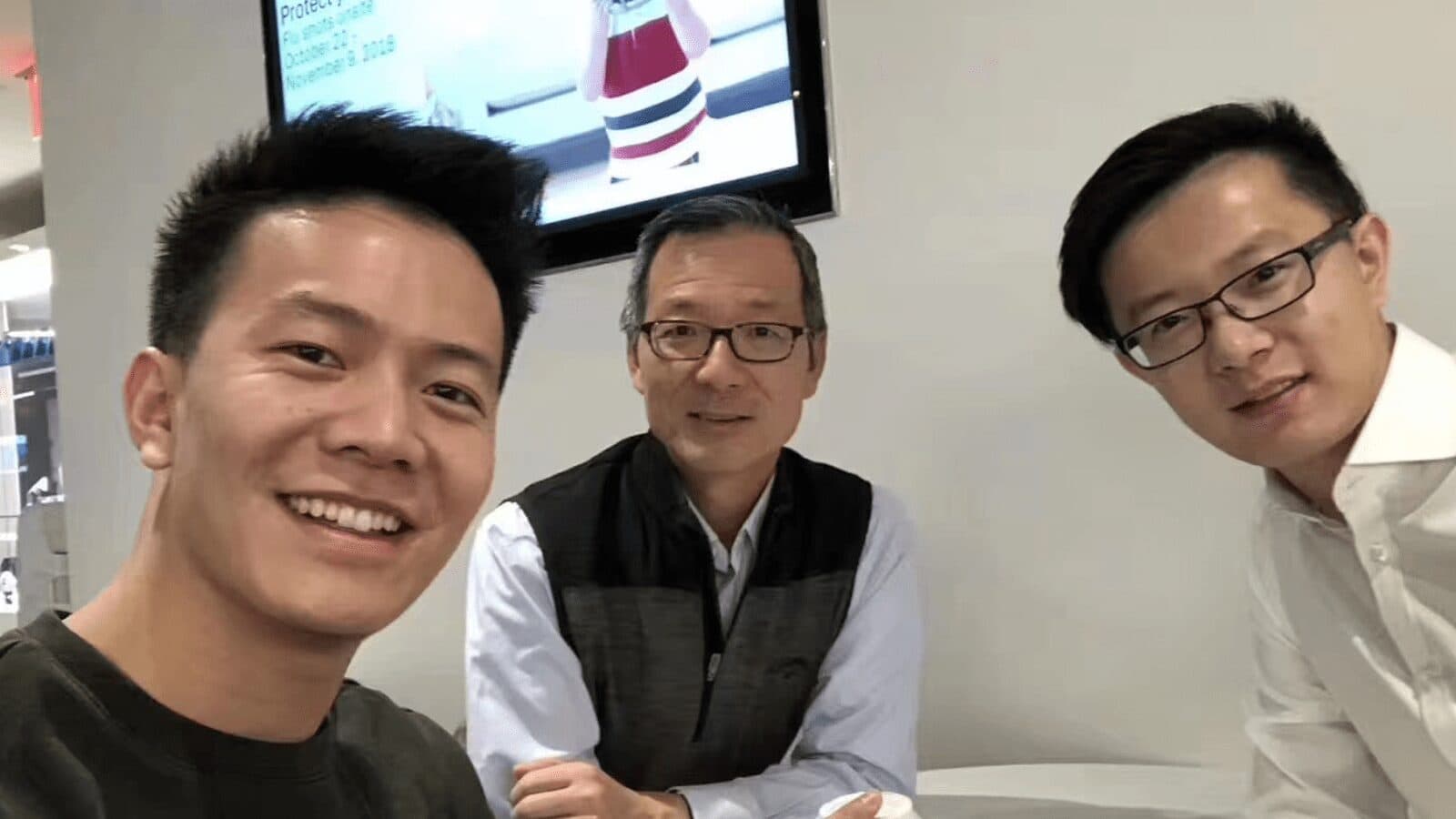 (from left) ZX Squared's Yemu Xu, CK Zheng and Felix Xu | Source: ZX Squared
key takeaways
"If you only think about the old ways of doing things, you miss the new things," ZX Squared Capital's CK Zheng says
The hedge fund aims to reduce risk via options and futures to spur greater crypto adoption
A 30-year Wall Street veteran with a Ph.D. in finance is now focused on offering investors risk-adjusted exposure to crypto.
CK Zheng left Credit Suisse last year to co-found crypto hedge fund ZX Squared Capital. 
After working in interest rate derivatives trading at Bank of America and Susquehanna International Group for the first four years of his career, Zheng moved on to Morgan Stanley for five years, where he was an executive director of valuation risk management.
He joined Credit Suisse in 2004 and spent the next 17 years there as the financial services titan's global head of valuation risk. There, he managed 150 people and focused on assessing risk and value across private equities, mortgages, fixed income, equities and derivatives. 
Zheng noted that last year was when he first began realizing that crypto was "here to stay" and would "boom" for decades to come.
Crypto received more media coverage in 2021, he noted, and there was a "snowball effect" of more people getting involved. 
Bitcoin reached an all-time high of roughly $69,000 last November. The asset last week recorded its worst daily drop in four months and was priced around $32,900 on Monday morning.
Still, many believe crypto is a scam, Zheng said, noting Warren Buffett's recent comments. The CEO of Berkshire Hathaway said at a shareholders meeting that he wouldn't buy all the bitcoin in the world for $25. 
"If you only think about the old ways of doing things, you miss the new things," Zheng said.
ZX Squared Capital is designed for TradFi and crypto-native investors that want exposure to crypto but don't want to stomach the asset class's volatility.
The fund uses quantitative strategies with options and futures to reduce its portfolio volatility to a level between 30 to 40%, Zheng explained, versus bitcoin's current volatility of between 80% and 100%.
Zheng created the fund with Felix Xu and Yemu Xu, the CEO and co-founder, respectively, of decentralized finance (DeFi) product provider Bella Protocol. Combining their crypto-native minds with Zheng's TradFi knowledge was key for ZX Squared Capital, Yemu said.  
"When [Zheng] brings that profound experience into the crypto space, I think that's going to be huge," he added. "Risk management is something that we keep in mind first and foremost."
The fund's fundraising target is $200 million in 2022 and $1 billion in 3 years.
TradFi versus crypto
While many of Zheng's former TradFi colleagues are interested in blockchain technology, the executive noted that crypto's market capitalization of nearly $2 trillion remains less than Apple's.
"The reality is traditional finance is 100 times bigger than crypto," he said. "A majority of people look at equity, credit, and fixed income, and there's still a lot of money to be made."
Though regulation and compliance concerns continue to keep some investors and financial companies from getting involved, Zheng said he is confident governments will work with TradFi and crypto companies to pave the way for greater adoption. 
He pointed to Goldman Sachs, which made an over the counter (OTC) crypto transaction with Galaxy Digital in March, as an example of a big financial player "rolling up its sleeves." He said he expects competitors, such as Morgan Stanley, to follow.
Wall Street firms will get involved in segments in which they can be profitable, Zheng said, adding that crypto derivatives could be a good gateway for traditional institutions.  
"Today you look at stocks, you look at bonds and the many other asset classes — it's either fully valued or overvalued, and there's a lot of concern about the Fed's tightening cycle," he said. "So people have to think about where they put their assets and how to invest in the future."
---
Don't miss the next big story – join our free daily newsletter.
Follow Sam Bankman-Fried's trial with the latest news from the courtroom.