House Committee Threatens SEC Over Missing Bankman-Fried Documents
Gensler now has until April 17 to turn over the documents related to its investigation into Bankman-Fried or else the committee may take matters into its own hands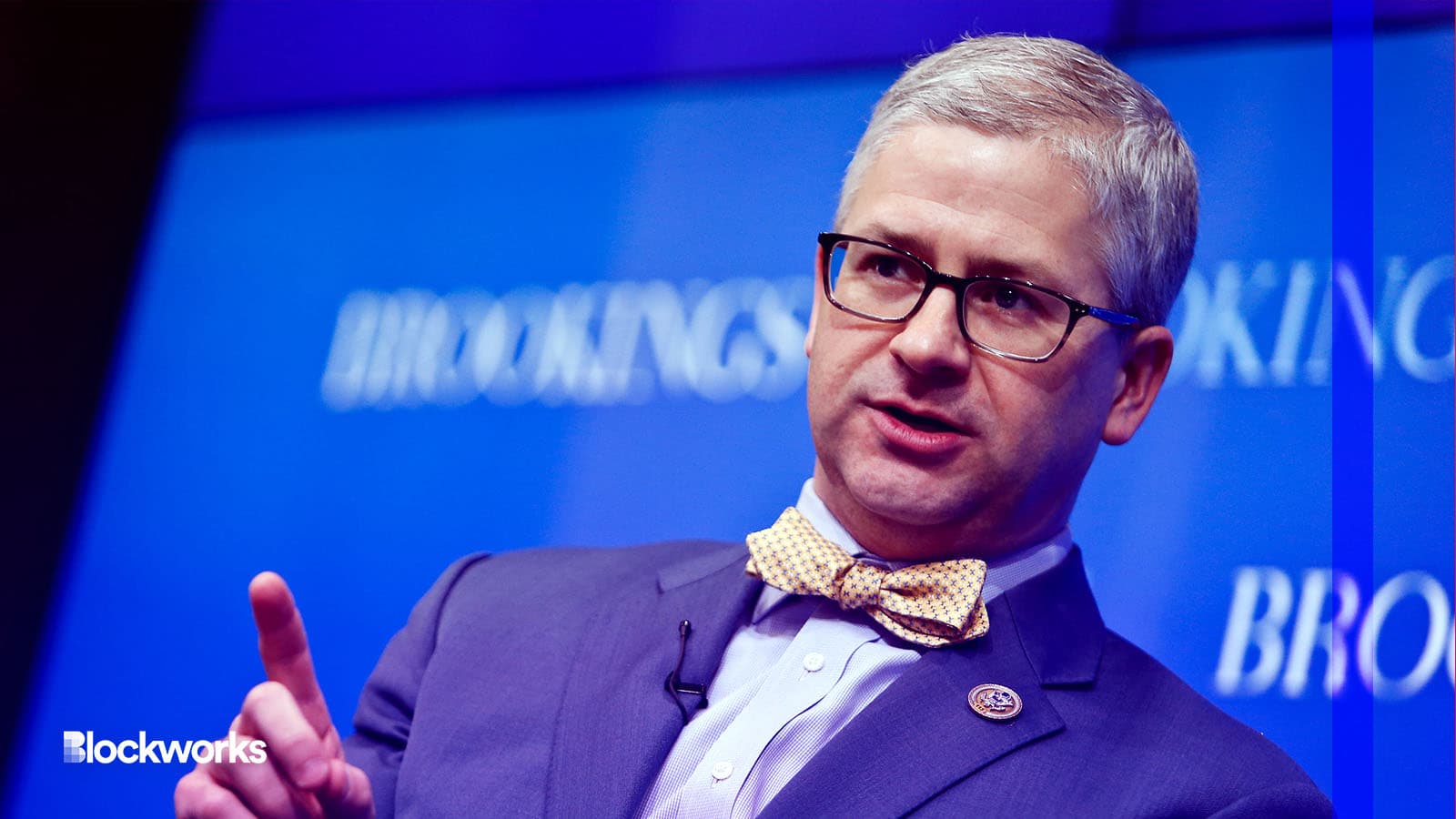 Source: Brookings Institution / Paul Morigi (CC by-nc-nd/2.0), modified by Blockworks
The SEC is facing pressure from the House Committee on Financial Services to produce documents related to recent charges filed against former FTX CEO Sam Bankman-Fried.
Committee and subcommittee chairs Patrick McHenry and Bill Huizenga sent a letter Tuesday expressing dissatisfaction with the agency's response to their document request on Feb. 10.
In the letter, McHenry and Huizenga criticized SEC Chair Gary Gensler for his "insufficient" commitment to comply with the committee's document requests.
McHenry and Huizenga argue by failing to turn over the documents, the SEC has prevented their staff from discussing the request with anyone inside the agency's Office of the General Counsel, even after missing the previous deadline.
In February, the committee requested all records and communications between and among employees within the SEC's Division of Enforcement and the Office of the Chair, as well as records between the agency and the Department of Justice.
Those documents center on charges filed against Bankman-Fried for his alleged role in "concealing his diversion of FTX customers' funds to crypto trading firm Alameda Research, while raising more than $1.8 billion from investors on Nov. 2 to Feb. 9."
"On March 15, 2023, your staff provided a staff-level briefing on the SEC enforcement process. While the briefing provided interesting information related to parallel investigations, it was not responsive to anything requested in the letter," they wrote.
The pair argue the 232 pages of documents the SEC provided were nothing more than publicly available information and an indirect response.
After complying with the agency's request for the committee to narrow the scope of documents it was seeking, McHenry and Huizenga allege they were told it was a "time-consuming and extensive process" and were not provided with a definitive timeline.
"This is unacceptable," the pair said in their letter. "We expect the staff recommendation memo to be produced immediately."
The documents may contain certain information that could shed light on the SEC's enforcement activities and decision-making processes against Bankman-Fried, as well as the crypto industry writ large.
A question of oversight
The approach to enforcement is a sore spot for many proponents, who accuse the agency of pursuing a campaign of regulation through litigation against digital assets instead of via open dialogue and debate.
Regulatory agencies like the SEC are accountable to Congress and must cooperate with congressional oversight inquiries or risk legal ramifications and further scrutiny.
Despite subsequent staff-level conversations and a formal request from Huizenga to discuss matters with the SEC's general counsel, none of the requested documents have yet been produced.
Gensler now has until April 17 to turn over the documents related to the committee's investigation into Bankman-Fried, otherwise it may take matters into its own hands to compel action, if need be, the pair said.
Gensler will also be required to present before the committee on April 18. An SEC spokesperson told Blockworks the chairman will "respond to Members of Congress directly, rather than through the media."
Updated April 16, 2023 at 10:51 PM ET: adds response from SEC
---
Get the day's top crypto news and insights delivered to your email every evening. Subscribe to Blockworks' free newsletter now.
Want alpha sent directly to your inbox? Get degen trade ideas, governance updates, token performance, can't-miss tweets and more from Blockworks Research's Daily Debrief.
Can't wait? Get our news the fastest way possible. Join us on Telegram and follow us on Google News.
---