Investor sentiment dampened by regulatory challenges pre-Fed decision
Crypto market sentiment is negative as bitcoin lags during a Wall Street rally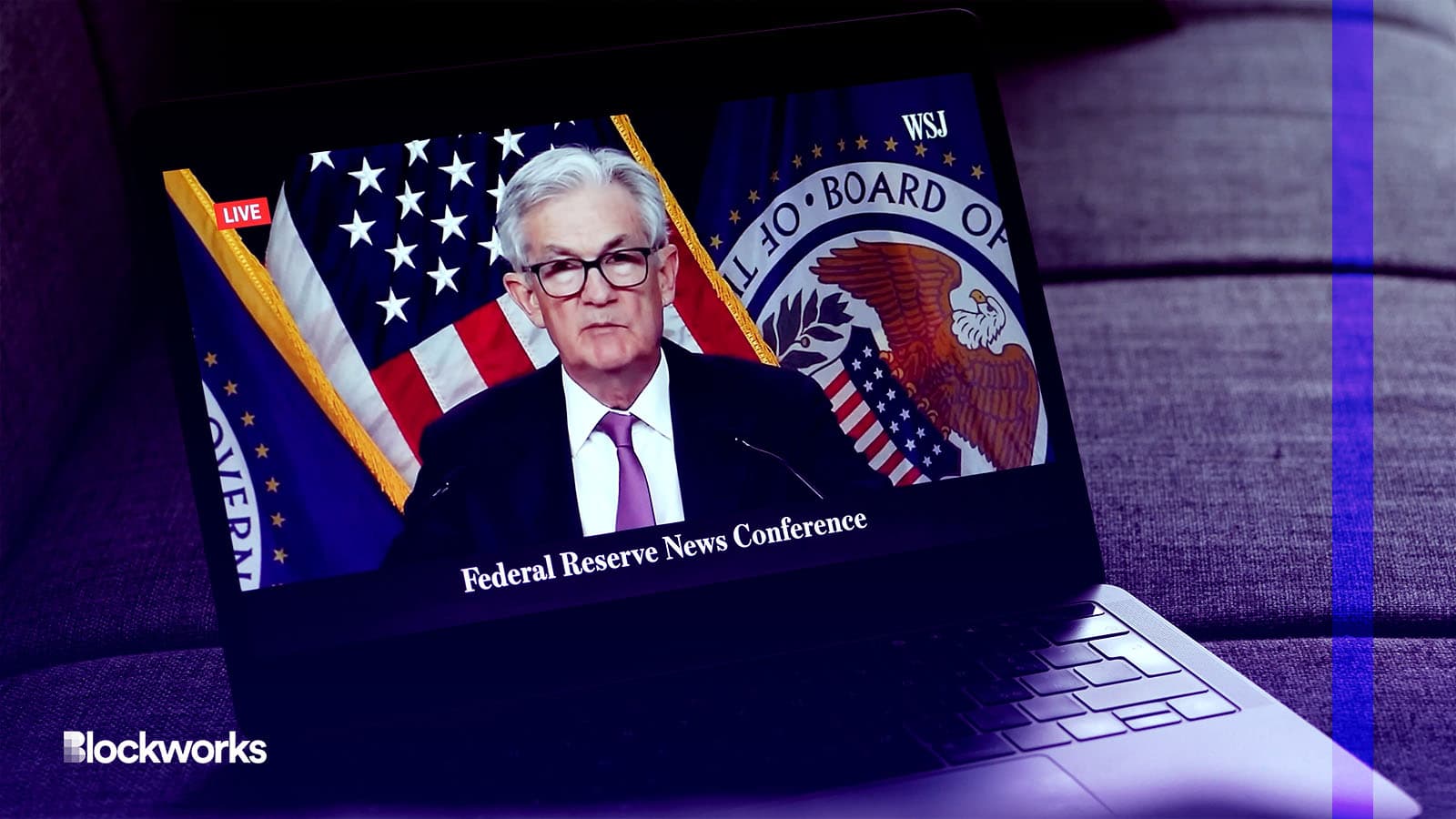 Domenico Fornas/Shutterstock, modified by Blockworks
As stocks rally ahead of the Federal Reserve's interest rate decision this week, crypto markets are telling a different story, with bitcoin's (BTC) lackluster response fueling a wave of negative sentiment among investors.
The highlight of the week in the US is the Federal Reserve's Federal Open Markets Committee (FOMC) meeting, starting on Tuesday morning and concluding on Wednesday afternoon.
Investors are betting that the Fed will raise rates once more, if not at this week's FOMC then perhapsin July. Analysts say the odds of an imminent hike dropped sharply after the release of disappointing US weekly jobless claims data last Thursday. 
The highly anticipated May US Consumer Price Index (CPI) report, out on June 13, will play a crucial role in the Fed's decision-making. It is expected to show a notable decrease in inflation, with core year-on-year numbers reaching their lowest point in 17 months at 5.3%.
Giles Coghlan, chief market analyst consulting for global forex broker HYCM, said Tuesday's inflation data has the potential to significantly move bitcoin in the next few days.
"Should inflation cool as expected to its lowest level since 2021, we could see USD dip as expectations of a Fed interest rate pause increase, which should translate into temporary upside for bitcoin, before focus will fall firmly on the Fed's decision tomorrow," he said.
As regulatory lawsuits cast a shadow over major players like Binance and Coinbase, bitcoin's trading price stood at just over $26,000 as of Tuesday amidst the industry's uphill battle and the central bank's tightening policy.
Glassnode noted that a total of $4 billion was withdrawn from Coinbase and Binance over the course of the week. "Crypto traders, spooked by SEC lawsuits, are withdrawing assets from exchanges en masse," said Alex Kuptsikevich, a senior market analyst at FxPro.
Bitcoin miners face tightening profit margins
As per a recent report by Matrixport, it also appears that bitcoin miners are compelled to sell their freshly mined inventory due to the tightening profit margins witnessed in the past few weeks.
"The sentiment is quite negative in the crypto market as bitcoin fails to react positively while stocks are rallying with lower US inflation data," Markus Thielen, Matrixport's head of research told Blockworks.
"Miners selling inventory signals cost pressures as BTC mining prices appear to be near breakeven levels for most mine operators," he said.
Bearish sentiment plagues the crypto market
Thielen added that legal conflicts with the SEC continue to cast a shadow over the market, while the termination of some crypto services by apps like Robinhood and eToro triggered is causing a liquidity crunch and panic selling in altcoins.
Crypto trader Ali, citing data from Santiment, said that investor sentiment towards bitcoin has plummeted to levels not seen since the March 2020 crypto market crash during the COVID-19 outbreak.
Meanwhile, Anthony Sassano, founder of the Daily Gwei, suggested that the next 12 months will witness a flurry of crypto projects biting the dust.
"Some will be good-intentioned projects that just didn't find product/market fit but most will be things that never should've been created/funded in the first place," he said on Twitter.
"The cleansing phase of the bear is healthy."
---
Don't miss the next big story – join our free daily newsletter.