Jack Dorsey-backed Web3 App Aims To Disrupt Twitter
Dorsey described Nostr's app launch as "a milestone for open protocols"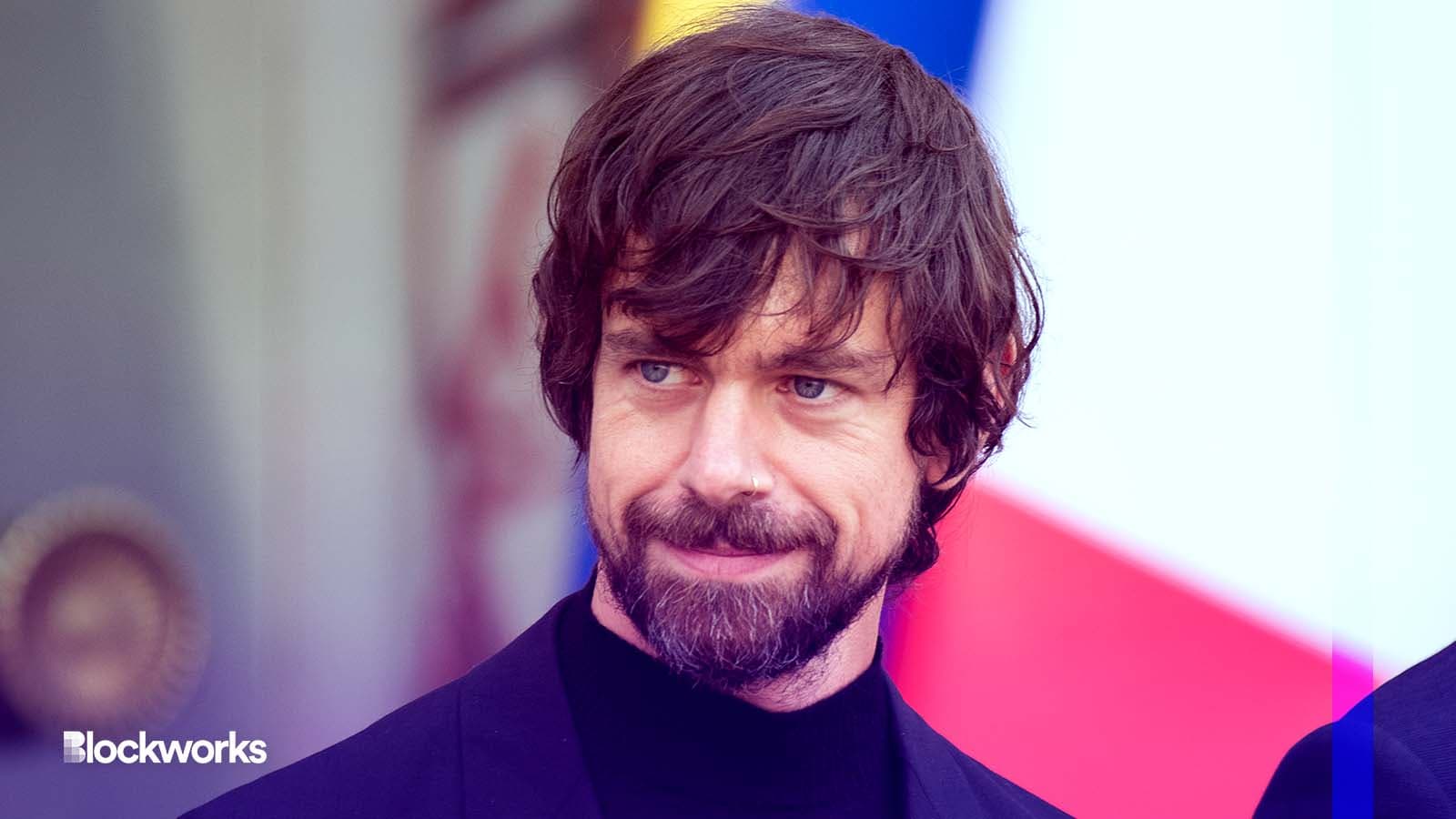 Frederic Legrand – COMEO/Shutterstock.com modified by Blockworks
New decentralized social network protocol Nostr officially went live via mobile app stores on Wednesday.
Nostr, which stands for Notes and Other Stuff Transmitted by Relays, aims to create a censorship-resistant global social network where users are identified by a public key rather than a name or user handle like on most social platforms.
"It doesn't rely on any trusted central server, hence it is resilient; it is based on cryptographic keys and signatures, so it is tamperproof; it does not rely on P2P techniques, therefore it works," its GitHub page says.
The protocol gained popularity after an endorsement from former Twitter CEO Jack Dorsey, which enabled its mobile app Damus to hit its beta testing limit before its open launch in Apple's App Store and the Google Play Store.
Nostr is similar to Twitter, meaning that users can publish posts, 'like' them, follow people they want and report content posted by others. And just like posts on Twitter are called Tweets, Nostr calls them a 'note' or just 'post.'
Dorsey, currently chief executive at Block, donated 14 bitcoin (worth $245,000 at the time) to Nostr last year to fund its development after pointing out flaws in traditional social media. He also specifically mentioned the 280-character limitation on Twitter, which is not a feature on Nostr. He hailed its launch on Apple's App Store as a "milestone for open protocols."
The network itself points out what it thinks the problems with Twitter are: that it has ads, uses "bizarre techniques" to keep users addicted, doesn't display a historical feed from people you actually followed, bans and shadow bans users, and that it's full of spam.
Nostr is supported by bitcoin maximalists, and although it isn't built on the Bitcoin blockchain, it supports payments over Bitcoin's Lightning Network.
National Security Agency whistleblower Edward Snowden has also touted Nostr for its ability to replace Twitter and Instagram, while Ethereum creator Vitalik Buterin and US Sen. Cynthia Lummis are other supporters of the platform.
The tech world is increasingly seeing a desire for a next-generation, decentralized form of social media that prioritizes its users rather than a controlling corporate entity.
Last year, Aave launched the Lens social platform powered by NFTs to allow developers to build social media apps and recommender systems in marketplaces. Industry observers expect Web3 to disrupt many of the existing Web2-based business models.
---
Don't miss the next big story – join our free daily newsletter.
Follow Sam Bankman-Fried's trial with the latest news from the courtroom.