LFG Adds $1.5 Billion in Bitcoin to UST Reserves
The purchase comes less than a month after LFG acquired $100 million of Avalanche's AVAX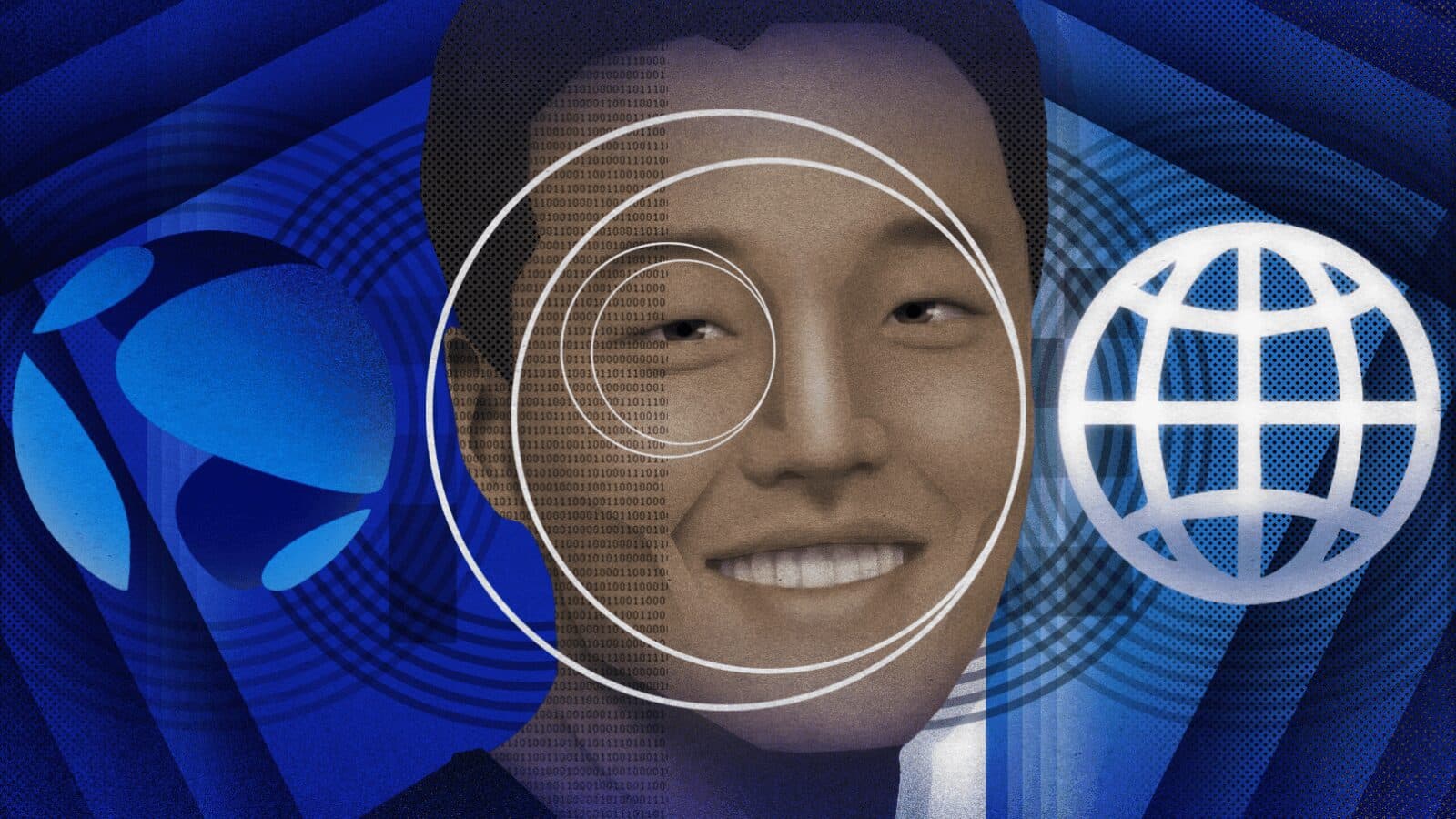 Do Kwon, CEO of TerraForm Labs | Blockworks Exclusive Art by Axel Rangel
key takeaways
Do Kwon wants UST reserves to hit $10 billion in bitcoin
LFG partnered with Genesis Trading and Three Arrows Capital to complete the purchase
With help from Genesis Trading and Three Arrows Capital, the Luna Foundation Guard (LFG) has added $1.5 billion in bitcoin to its UST stablecoin reserves. 
LFG, the nonprofit organization built to support Terra, announced Thursday that it had closed a $1 billion over the counter swap of UST for bitcoin led by digital asset prime broker, Genesis. The average price of the purchases has not been disclosed.
LFG purchased $500 million worth of bitcoin via crypto hedge fund Three Arrows Capital, making the total purchases by the LFG $1.5 billion in bitcoin.
"The LFG's mission to support the stability and adoption of the UST stablecoin continues with the latest deal acquiring BTC from Genesis for the UST Forex Reserve," Do Kwon, LFG governing council member and co-founder and CEO of Terraform Labs, said in a statement. "As the leading broker in digital currencies, Genesis' participation displays the growing demand for decentralized stablecoins in the broader crypto market, helping to build bridges across crypto communities tied together by a common decentralized money."
The purchase brings LFG's bitcoin holdings to around $3 billion. Kwon has said that he hopes to eventually acquire $10 billion in bitcoin reserves. 
"LFG has announced they intend to continue to acquire BTC as the preferred long-term stabilizing asset for UST," Jordi Alexander, chief investment officer at Selini Capital, and a noted Terra skeptic, said.
The announcement comes less than a month after LFG acquired $100 million of the Avalanche Foundation's native token AVAX to build UST reserves. Industry members were not surprised by the choice, given that a $100 million swap is close to 0.5% of AVAX's market cap, making it a good opportunity to bring new fans and users to UST.
---
Get the day's top crypto news and insights delivered to your email every evening. Subscribe to Blockworks' free newsletter now.
Want alpha sent directly to your inbox? Get degen trade ideas, governance updates, token performance, can't-miss tweets and more from Blockworks Research's Daily Debrief.
Can't wait? Get our news the fastest way possible. Join us on Telegram and follow us on Google News.
---