Mark Cuban To Be Deposed Next Month in Voyager 'Ponzi' Suit
Dallas Mavericks owner Mark Cuban will be deposed with two employees as he defends against a lawsuit likening Voyager to a Ponzi scheme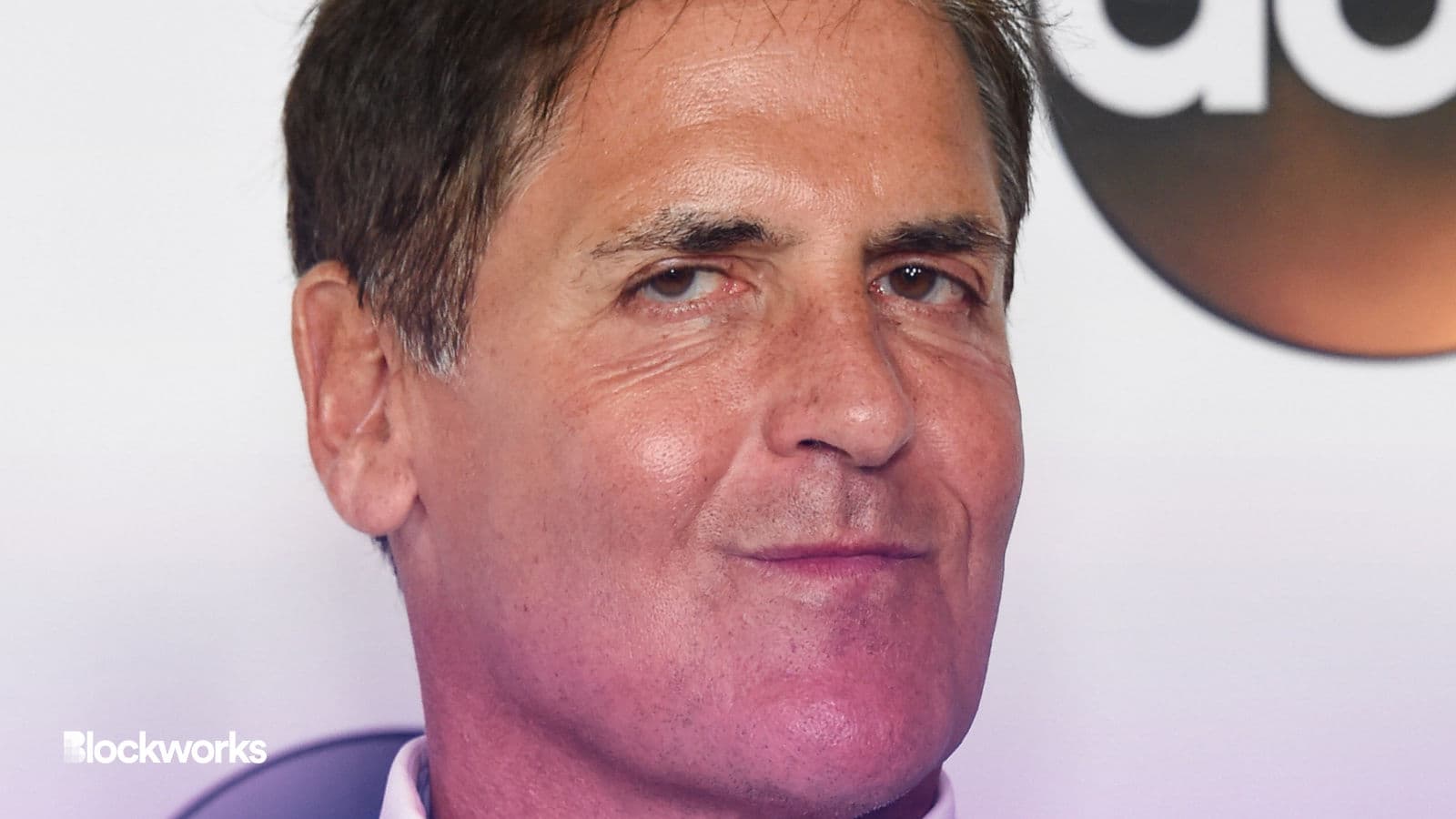 DFree/Shutterstock.com, modified by Blockworks
"Shark Tank" billionaire Mark Cuban is set to be deposed as part of a class-action lawsuit over his role in promoting failed crypto lender Voyager to millions of Americans.
A number of Voyager users filed the lawsuit in August, claiming both Cuban and Voyager CEO Steve Ehrlich encouraged them to invest with the alleged "deceptive" platform, which plaintiffs claim was a "massive Ponzi scheme."
A deposition refers to the testimony of an individual conducted outside of court as part of the discovery process conducted prior to a trial. 
Cuban had requested a US judge to split the deposition process into two sessions. But a court filing dated Jan. 9 showed US magistrate judge Lisette Reid ordered him to do it in one sitting. He is now scheduled to be deposed in Dallas, Texas on Feb. 2.
The judge also ordered Pierce Robertson, Rachel Gold and Sanford Gold, three plaintiffs who brought the suit forward, to be deposed between Jan. 9 and Jan. 24.
Cuban's professional basketball team the Dallas Mavericks was also named in the suit. Two team execs for corporate partnerships, Ryan Mackey and Kyle Tapply, will also be deposed before Feb. 23.
"Cuban and Ehrlich, as will be explained, went to great lengths to use their experience as investors to dupe millions of Americans into investing — in many cases, their life savings — into the Deceptive Voyager Platform," the lawsuit read.
"As a result, over 3.5 million Americans have now all but lost over $5 billion in cryptocurrency assets."
The suit further alleged that public support of Voyager by the Dallas Mavericks and Cuban showed they were targeting amateur investors with misleading promises of making large profits.
Cuban and Voyager didn't return Blockworks' requests for comment by press time. Voyager filed for bankruptcy in July after crumpling under exposure to now-defunct crypto hedge fund Three Arrows Capital.
---
Don't miss the next big story – join our free daily newsletter.