More Brazil Crypto ETFs on The Way as US Regulators Wait
Ethereum, green crypto ETFs coming to Brazilian stock exchange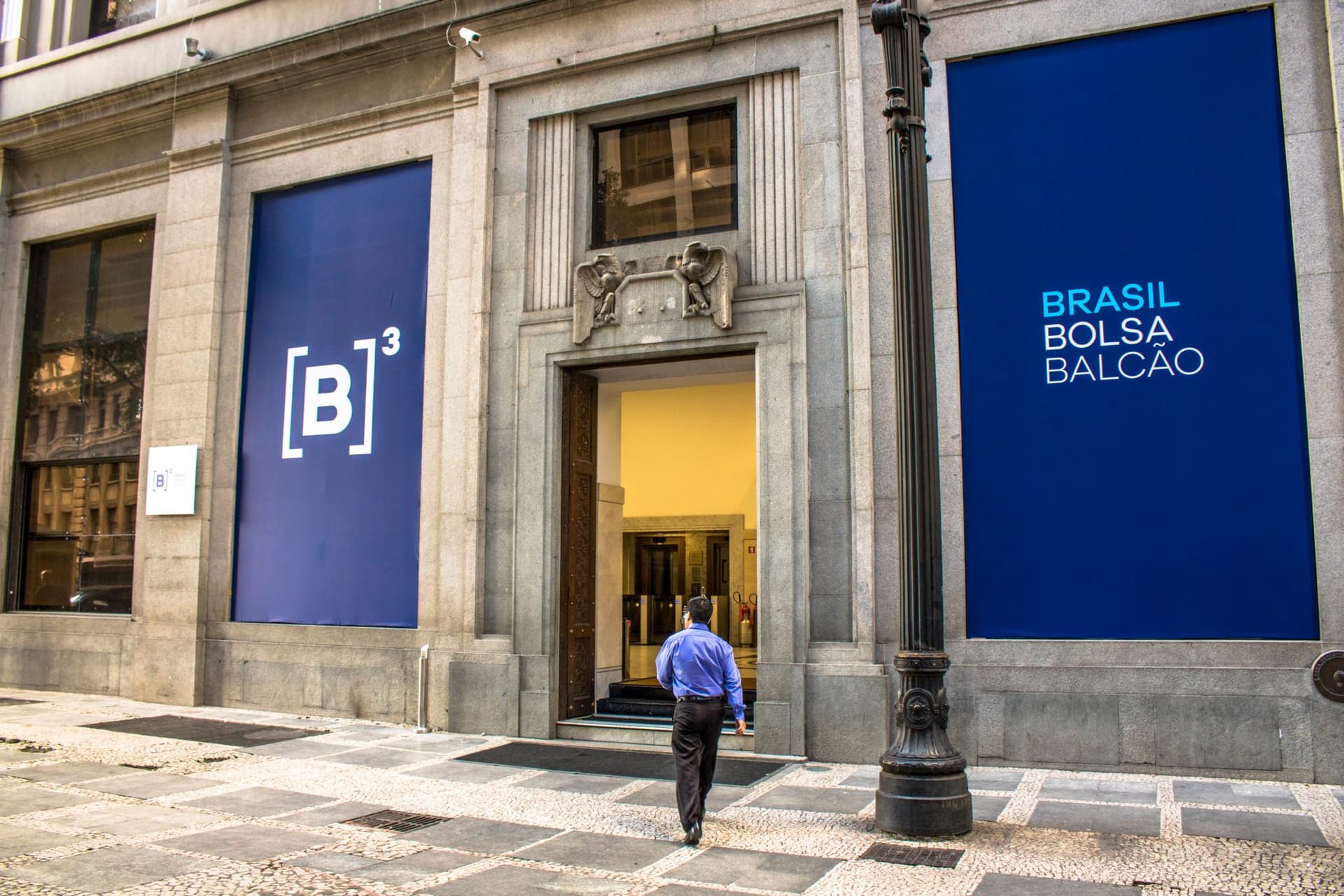 Brazil's stock exchange.
Source: Shutterstock
Less than a month after QR Asset Management launched the first exchange-traded fund in Latin America with 100% exposure to bitcoin, the Brazil-based fund group revealed plans to launch an Ethereum ETF, which will also be the region's first of its kind. 
Meanwhile, Hashdex, also headquartered in Brazil, reportedly plans to bring to market a bitcoin ETF that seeks to neutralize carbon emissions.
The new products come as the Securities and Exchange Commission has delayed its decision on various proposed crypto ETFs in the US. Some industry watchers have told Blockworks they do not expect SEC approval of these types of products until next year. 
"I don't think launches in Latin America are going to have any impact on the SEC's decision-making process," said Dave Nadig, CIO and director of research for ETF Trends and ETF Database. "If the [European Union] and Canada aren't enough pressure, I don't think pressure matters, to be honest."
QR Asset Management's fund, called QETH11, will be listed on the Brazilian Stock Exchange, also known as B3, according to a Twitter post by QR on Tuesday. The company has not yet announced a release date for the offering.  
QR's QBTC11 fund, which uses CME Group's bitcoin futures contracts index as a reference, launched last month, following several bitcoin ETF launches earlier this year in Canada.
QETH11 is set to follow the CF Ether Reference of the CME, the largest commodity exchange in the world. Felippe Hermes, QR's editor-in-chief, explained in a July 13 blog post that the growth of the Ethereum network has made cryptocurrency an attractive option for investors looking to gain ground amid the emergence of decentralized finance, which he noted is now a $100 billion sector.
The ETF's focus on Ethereum, the second-largest cryptocurrency, should guarantee investors an investment thesis different from the "digital gold" Bitcoin, Hermes added.
"In practice, investors who buy Ethereum are betting not on their pre-defined monetary policy, as in Bitcoin, but on the ability to adapt and sustain the growth of a crypto ecosystem, which promotes different solutions to problems in the real economy," he wrote.
Nadig told Blockworks that once there is a regulatory framework in the US for a bitcoin ETF, an Ethereum ETF would likely not be far behind.  
"Ideally I'd love to see something like a basket approach – like Bitwise's index – to provide some internal diversification and reconstitution," he said. "The [rebalancing] part is actually the most difficult thing for most investors or advisors who want crypto access to manage."
Also set to come to B3 is the Hashdex Nasdaq Bitcoin Reference Price Index Fund (BITH11), which is expected to be listed on the Brazilian stock exchange on Aug. 4. 
The upcoming launch comes after the firm launched the Hashdex Nasdaq Crypto Index ETF earlier this year. 
"After a semester where the main agenda in the crypto universe was the energy expenditure used in bitcoin mining, we launched the first green ETF in bitcoin," Hashdex tweeted on Wednesday.
More broadly, products that consider environmental, social, and governance, or ESG, factors have gained steam over the last few years. ESG demand has started to permeate the crypto space, as Guggenheim Investments announced in June it was creating a fund looking to invest in ESG-friendly crypto businesses.
The Hashdex offering will use part of the management fee to buy carbon credits and offset the carbon produced by the bitcoin held in the ETF, Coindesk reported. Based on calculations by the  Crypto Carbon Ratings Institute, the fund will adjust its carbon footprint and look to select stocks that will help maintain the environment.
A Hashdex spokesperson did not immediately respond to Blockworks' request for comment.
Nadig said that carbon neutralization is something the entire crypto ecosystem will continue to wrestle with.  
"I get what the various 'green crypto' approaches are trying to do," he added. "I also think there's not a lot of rigorous analysis being done of, say, the implied carbon impact of fedwire transfers or cash."