New York Banks Now Need Approval Before Engaging with Crypto, Regulator Says
Per the guidance, which goes into effect immediately, banks must submit a business plan including a risk assessment and the costs and revenue targets associated with the crypto activity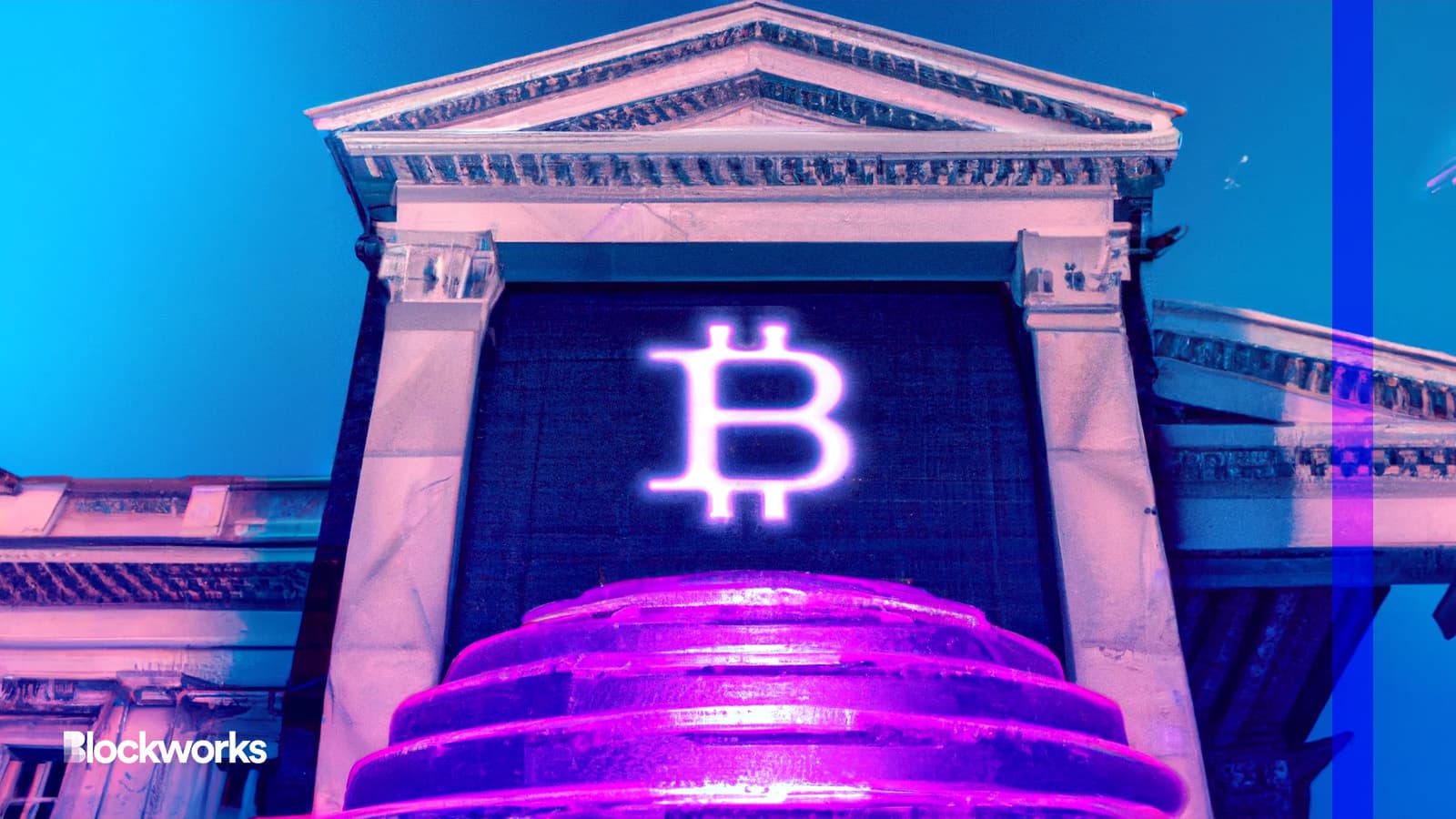 DALL-E modified by Blockworks
A New York financial regulator wants advanced notice before banks do anything involving digital assets. 
The New York State Department of Financial Services issued new guidance requiring state-regulated banks to apply for approval before engaging in digital-asset related activities Thursday. 
Per the guidance, which goes into effect immediately, banks must submit a business plan including a risk assessment and the costs and revenue targets associated with the crypto activity, among other requirements. 
All information needs to be submitted at least 90 days in advance of any planned crypto-related activity, and the regulator will assess whether or not the activity should be permitted. 
Failure to comply with the guidelines will result in normal enforcement matters, a person familiar with the matter said. Past enforcement actions include a $30 million penalty on Robinhood Crypto LLC for violating anti-money laundering, cybersecurity and consumer protection requirements. 
The guidance applies to all "banking organizations," the regulator said, which includes trust companies, savings and loan associations and credit unions. The regulator includes trading and custody services in its definition of "virtual currency-related activity."
Covered institutions that must adhere to the new guidelines include the Bank of New York Mellon, which historically has been a crypto-friendly firm. The oldest bank in America launched a bitcoin and ether custody product for certain institutional clients in October. 
The Federal Deposit Insurance Corporation issued similar guidance on the national level in April when it required all backed institutions to submit information about planned or current crypto activity.
 "While the FDIC supports innovations that are safe and sound, in compliance with laws and regulations, and fair to consumers, the FDIC is concerned that crypto assets and crypto–related activities are rapidly evolving, and risks of this area are not well understood given the limited experience with these new activities," the agency wrote in an April statement.
---
Don't miss the next big story – join our free daily newsletter.