Nexo Offers to Acquire Another Struggling Crypto Lender in Vauld
London-based cryptocurrency lender Nexo has signed a term sheet that could result in acquiring Vauld to expand its presence in Southeast Asia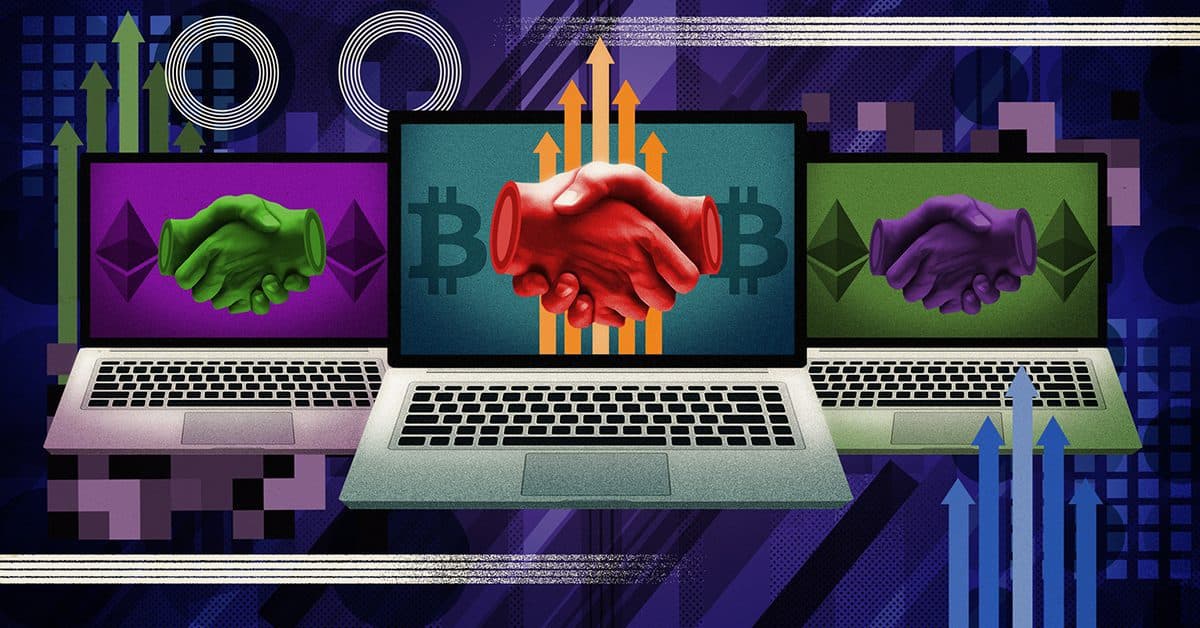 Blockworks exclusive art by Axel Rangel
key takeaways
"Nexo plans to acquire up to 100% of Vauld," the firm said on Tuesday
The offer comes just one day after Vauld froze withdrawals and trading on its network
Cryptocurrency lender Nexo said on Tuesday it has signed a term sheet with Coinbase-backed digital assets platform Vauld, outlining plans to acquire the troubled firm's assets.
Under the agreement, London-based Nexo has a 60-day exploratory period related to its intended acquisition.
A term sheet is a document laying out terms and conditions of a potential business agreement. At the end of the exploratory period, both Nexo and Vauld may decide to either finalize a deal or drop it.
"Upon successful completion of the transaction, Nexo plans to acquire up to 100% of Vauld and reorganize its future operations with the aim to accelerate its deeper presence in Asia," the company said in a statement on Tuesday.
Nexo's announcement mirrors its offer to embattled firm Celsius in mid-June, when it extended a formal proposition to buy its distressed assets. Neither firm has revealed what came of the offer, although it did attract press for Nexo at a time when investor confidence had been rocked significantly.
Nexo's native token, NEXO, is down 75% in the year to date, having collapsed from $2.34 to $0.60 following TerraUSD's crash in early May, data from Blockworks Research shows.
And so, Nexo is now flagging its potential deal with Vauld, which announced on Monday that it's facing financial challenges, blaming market conditions and struggles of business partners. Vauld suspended withdrawals, trading and deposits on its network, citing significant customer withdrawals of about $198 million.
"Nexо finds synergies with Vauld's existing focus on Southeast Asia, an important and continuously growing market for the former's flagship financial services," Tatiana Metodieva, head of corporate finance & investments at Nexo, said in a statement. 
"While Nexo aims to provide immediate assistance and alleviate withdrawal limitations put in place on Vauld's platform, greater plans for the future are already in the making," Metodieva added.
Launched in 2018, Nexo offers crypto lending and borrowing services to customers including interest accounts and crypto-backed loans. Vauld also supports lending, borrowing and trading on its platform, although that activity is currently on hold.
Nexo claims it is currently one of the few crypto companies in a position to help distressed businesses.
"Operating under the Nexo umbrella puts us instantly in a position of strength to continue the execution of our fiduciary obligations to our customers and at the same time to execute upon both companies' ambitious roadmaps, regardless of the market conditions," Vauld CEO Darshan Bathika said.
A series of crypto lenders have been hit by a liquidity crisis and have had to pause operations to curb major outflows from their platforms, including Voyager, Finblox and CoinFLEX and CoinLoan.
Doug Schwenk, CEO at Digital Asset Research, told Blockworks in a recent interview that going forward, a lot of what happens in crypto will depend on traditional markets. 
"I think this deleveraging cycle that has been playing out — where some of these firms were taking riskier bets than they should have — that is being unwound. I think most of that pain is probably over," he said, adding that some companies will still be affected by exposure to hard-hit firms in the coming weeks.
---
Don't miss the next big story – join our free daily newsletter.