OpenSea Opts for Ethereum Proof-of-Stake Post Merge
The NFT marketplace giant won't support Ethereum forks, but OpenSea competitors might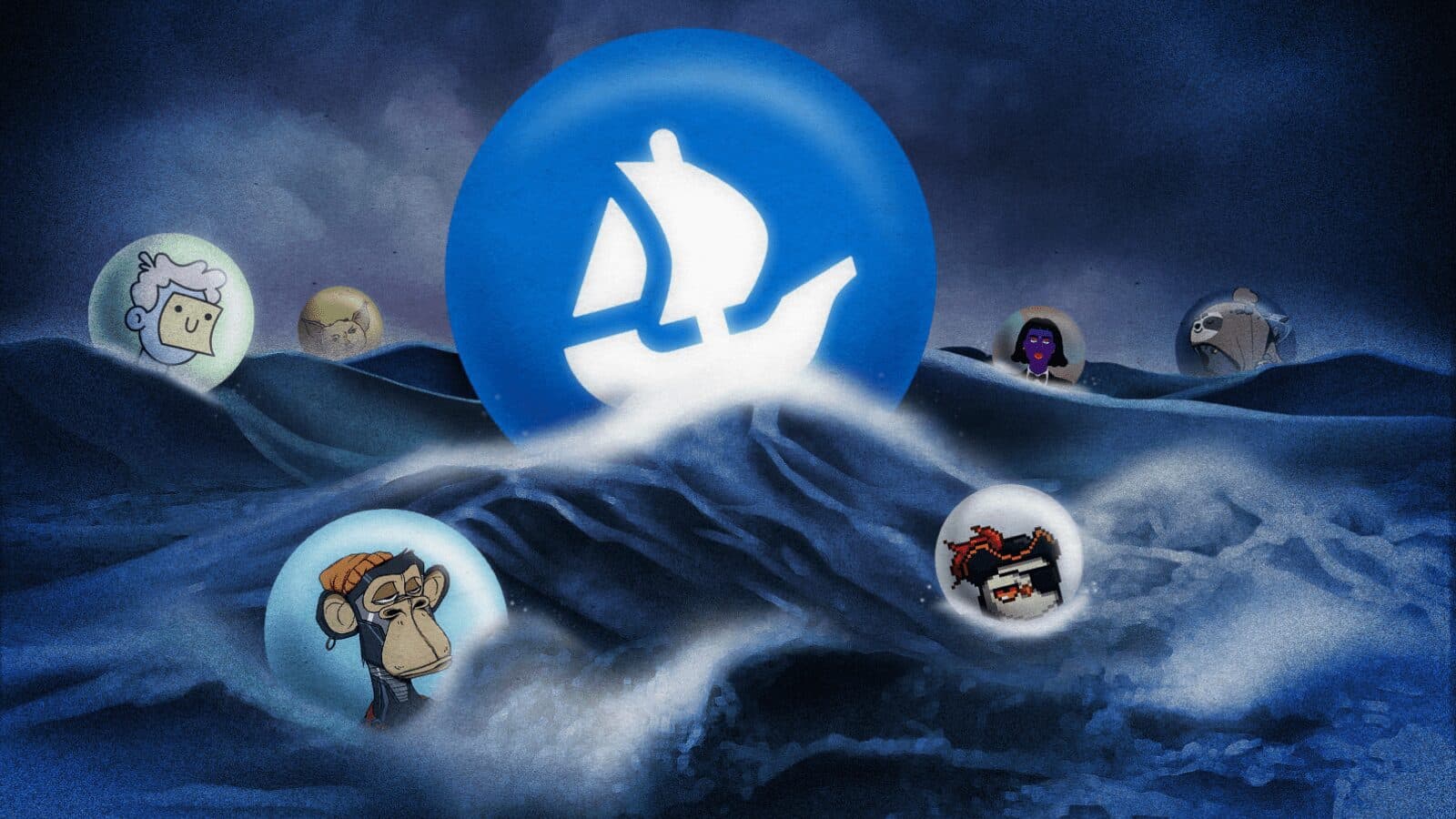 Blockworks Exclusive Art by Axel Rangel
key takeaways
OpenSea processed $31 billion in trading volume since its inception
Other platforms won't necessarily follow OpenSea's selective stance, a crypto exec told Blockworks
OpenSea will support the proof-of-stake Ethereum chain once the network's highly-anticipated upgrade — the Merge — is completed. 
The Ethereum Merge will shift the blockchain from its current proof-of-work consensus to a more environmentally friendly version which is 99.9% more energy efficient. The event — expected to occur on or about Sept. 15 — has driven many crypto platforms to gear up for the change.
"First, and most importantly, we are committed to solely supporting NFTs on the upgraded Ethereum PoS chain," OpenSea said in a Twitter thread on Thursday.
It also referenced potential Ethereum PoW forks that may try to launch alternative chains, noting that existing non-fungible tokens (NFTs) on the Ethereum proof-of-work mechanism will no longer be supported or reflected in OpenSea's marketplace.
OpenSea is the largest NFT marketplace for crypto collectibles on the Ethereum blockchain and has touched $31 billion in trading volume since its December 2017 launch, DappRadar data shows.
Many have branded Ethereum's upcoming transition as a defining moment for the blockchain space. Most platforms that currently run on Ethereum will also support the PoS chain because not doing so would effectively cut them out of the ecosystem, according to Asaf Naim, CEO of decentralized application developer Kirobo. 
"It is worth noting that any forked chain will lag behind the new PoS chain in terms of both use and price," Naim added. 
Stablecoin provider Circle has taken a similar stance to OpenSea's, saying it will solely support the PoS chain, and that its USD Coin (USDC) can only exist as a single valid version. Combined with a similar decision by Tether regarding its USDT stablecoin, the lack of support is poised to wreak havoc on DeFi applications on any forked chain.
Web3 platforms prepare for the Merge
Several platforms apart from OpenSea have also announced contingency plans to support the transition. DeFi lending protocol Aave recently proposed halting ether borrowing until the Merge, pointing to potential issues in liquidation transactions due to high utilization. 
NFT marketplace LooksRare also announced its mitigation plan, saying it would go into maintenance mode shortly before the event. The plan is designed to prevent replay attacks by temporarily suspending trading until after the Merge. Absent such precautions, users who execute trades on an Ethereum PoW fork could be at risk of losing their NFTs on the post-Merge Ethereum PoS chain.
Crypto exchanges have also announced support for the Merge transition, but some may be more accommodating of Ethereum forks, unlike OpenSea. Coinbase will briefly pause new ether and ERC-20 token deposits and withdrawals as a precautionary measure.
Both Coinbase and Binance have said they will consider listing ETH PoW forks if they arise post-Merge.
---
Get the day's top crypto news and insights delivered to your email every evening. Subscribe to Blockworks' free newsletter now.
Want alpha sent directly to your inbox? Get degen trade ideas, governance updates, token performance, can't-miss tweets and more from Blockworks Research's Daily Debrief.
Can't wait? Get our news the fastest way possible. Join us on Telegram and follow us on Google News.
---