Podcast: The Crypto Renaissance Has Begun | Josh Rosenthal
Josh Rosenthal joins Jason to discuss the parallels between the Renaissance and today's crypto movement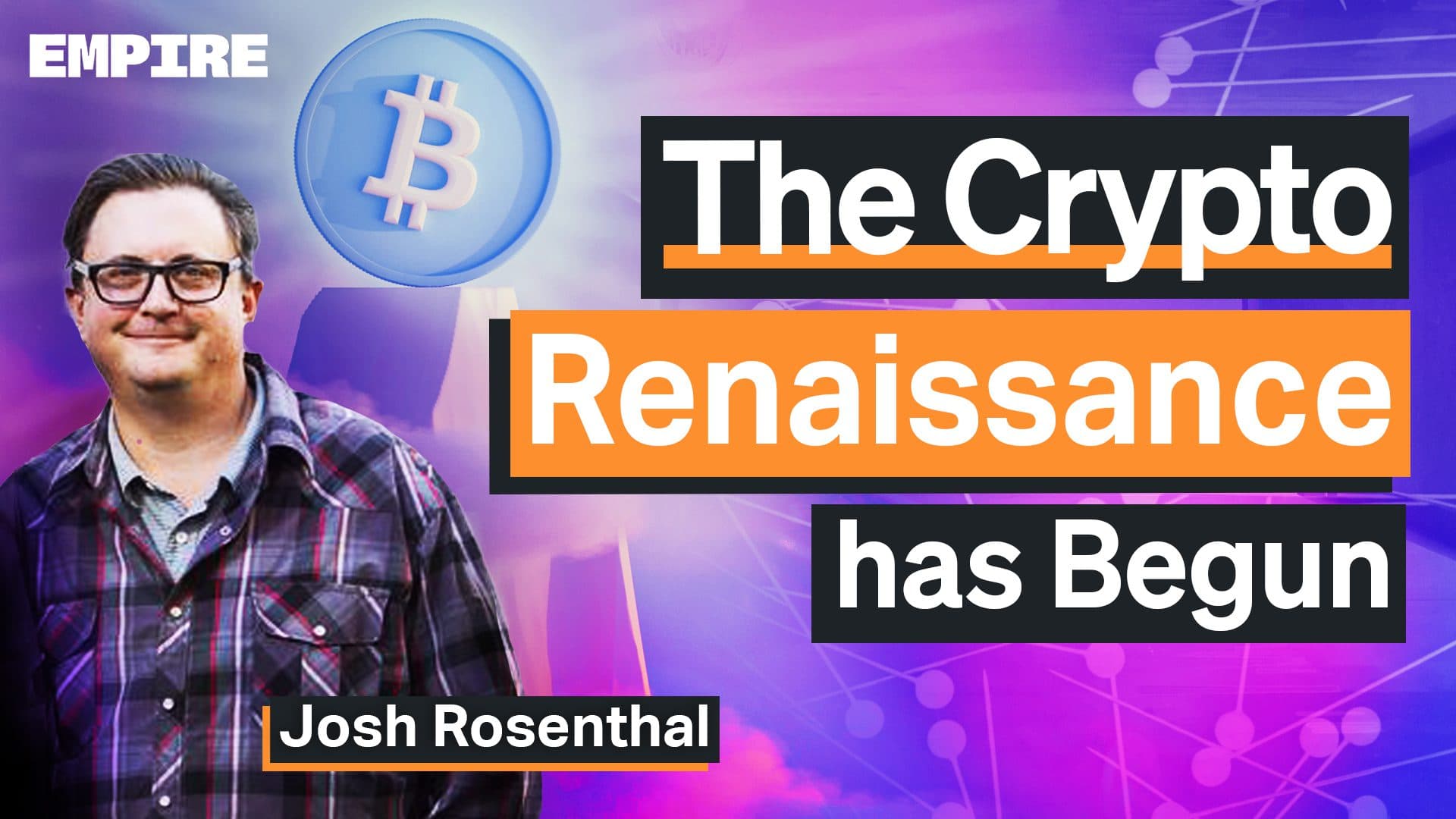 In this episode of Empire, Jason is joined by Josh Rosenthal, a former historian and current serial entrepreneur and crypto venture capitalist. Josh's encyclopedic knowledge of history — from the Middle Ages to the Renaissance and beyond — and his ability to draw a throughline between historical events, Web3 and our world today is truly fascinating.
Josh contends that we are living through the greatest renaissance in history. How will historians look back on today? Tune in to find out.
We discuss:
medieval life
what defines a renaissance
the advent of a dynamic identity
signs of a reformation
what drives history
layering ownership into communication
the pendulum between aggregation and decentralization
how Web3 brings the missing element to the internet
how society will be impacted
Check out what they had to say in the video below.👇
About the show
"Empire" is a twice-a-week show where we share the real crypto stories that aren't heard elsewhere. On Mondays, Jason Yanowitz and Santiago Santos interview crypto industry movers and shakers to talk about their struggles, bold moves and tough decisions. Finish off the week with Friday's weekly roundup episode that covers the top news and narratives of the week.
For any NPR or Guy Raz fans out there, you can think of "Empire" as a "How I Built This" for Web3.
Subscribe to "Empire" today on Apple or Spotify. Watch episodes on YouTube.
---
Get the day's top crypto news and insights delivered to your email every evening. Subscribe to Blockworks' free newsletter now.
Want alpha sent directly to your inbox? Get degen trade ideas, governance updates, token performance, can't-miss tweets and more from Blockworks Research's Daily Debrief.
Can't wait? Get our news the fastest way possible. Join us on Telegram and follow us on Google News.
---