ProShares To Launch First US ETF That's Bearish on Bitcoin
Products seeking the inverse performance of the S&P CME Bitcoin Futures Index are expected to list on the NYSE Tuesday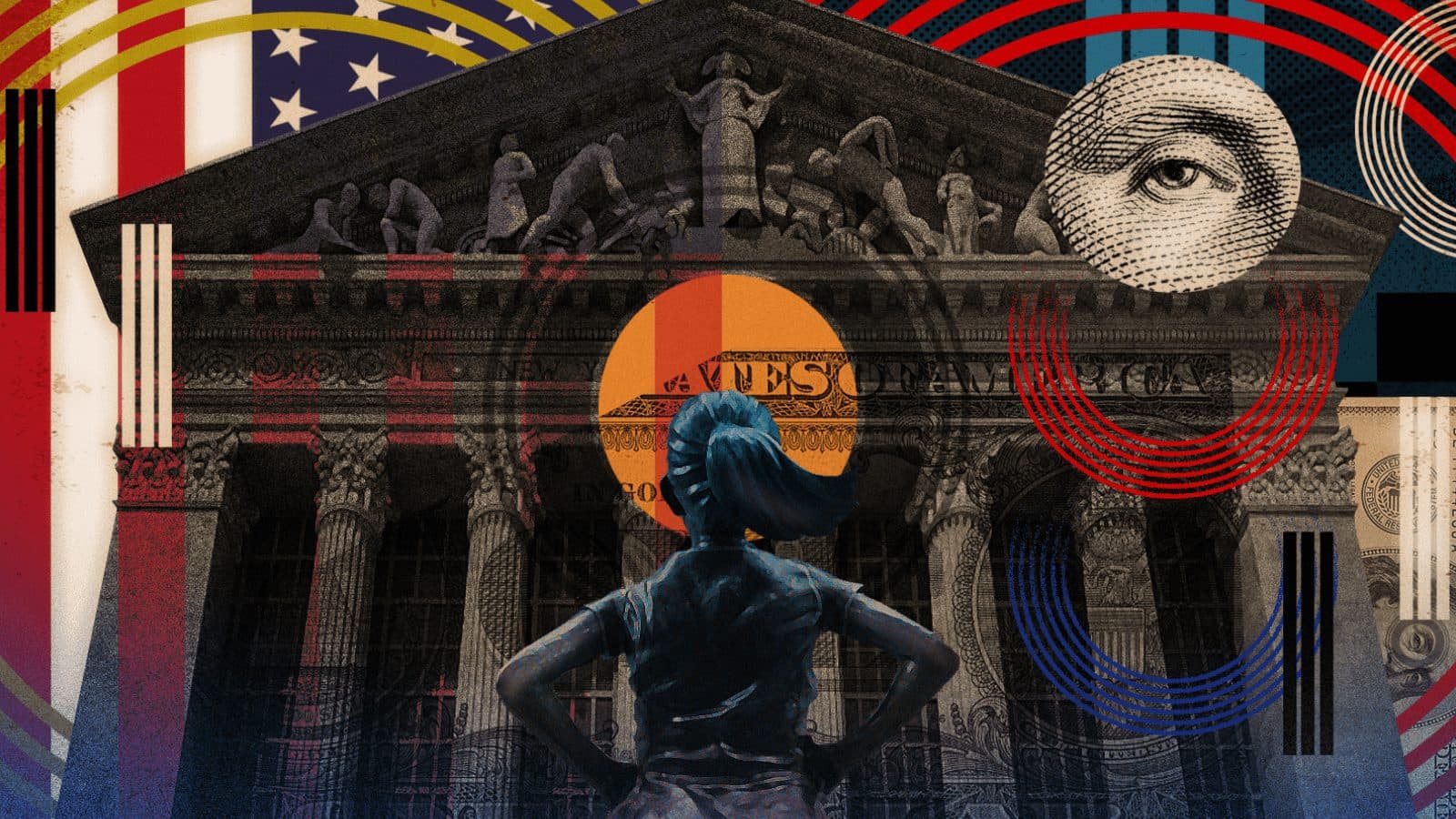 Blockworks exclusive art by axel rangel
key takeaways
ProShares launched the first bitcoin futures ETF in the US in October
Horizons ETFs Management's BetaPro Inverse Bitcoin ETF on the Toronto Stock Exchange is up roughly 80% year to date
Looking to profit from an extended downturn in cryptocurrency markets, an ETF that bets against bitcoin is set to start trading Tuesday in the US.
Run by fund issuer ProShares, the Short Bitcoin Strategy ETF (BITI) is designed to deliver the inverse of the performance of the S&P CME Bitcoin Futures Index via bearish bitcoin futures. The company is dubbing it the first short-bitcoin ETF in the US.
The company is also set to launch a mutual fund, the Short Bitcoin Strategy ProFund (BITIX). Neither fund will invest in bitcoin or other cryptocurrencies directly.
The launches come as bitcoin traded just below the key resistance level of $20,000 on Monday at 2:30 pm ET, reflecting a drop of nearly 60% so far this year — and about 30% in the last month.
"As recent times have shown, bitcoin can drop in value," ProShares CEO Michael Sapir said in a statement. "BITI affords investors who believe that the price of bitcoin will drop with an opportunity to potentially profit or to hedge their cryptocurrency holdings."
Canada-based Horizons ETFs Management launched the BetaPro Inverse Bitcoin ETF on the Toronto Stock Exchange in April 2021. The fund, which has $45 million in assets, was up roughly 80% year to date.
"This ETF isn't exactly launching at the best time, given that bitcoin has already experienced significant carnage," said Nate Geraci, president of The ETF Store, of the ProShares offering. "That said, I expect this product to find an audience among traders looking to play the high-volatility nature of bitcoin."
Sapir said the company now allows investors to express their view on the direction of bitcoin in more ways than one.
The ETF issuer, which manages about $56 billion, was the first in the US to bring to market an ETF focused on bitcoin futures. The ProShares Bitcoin Strategy ETF (BITO), which launched last October, gathered roughly $1 billion in assets within its first day of trading. The fund is down about 30% in the last 30 days and 56% since the beginning of 2022. 
Amplify Investments' Transformational Data Sharing ETF (BLOK), the largest blockchain ETF in the US with about $540 million in assets, is down 54% so far this year and about 15% in the past month.
---
Don't miss the next big story – join our free daily newsletter.