Roche Freedman's Legal Targets Cry Foul After Video Leak
Tether's lawyer said Kyle Roche's withdrawal from overall cases doesn't imply the information he obtained for Roche Freedman won't be shared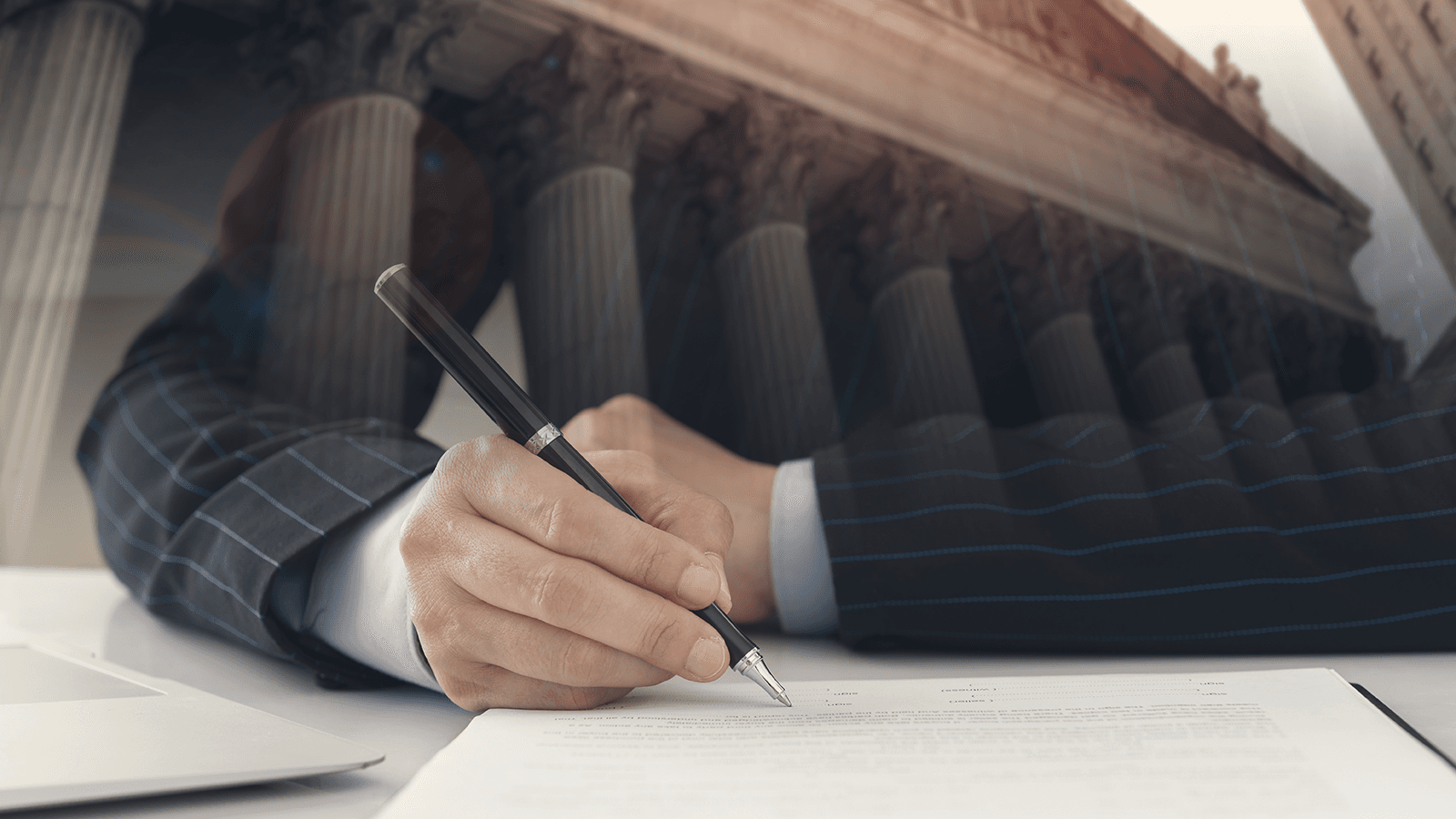 key takeaways
"Any conflict of interest impacting Mr. Roche is imputed to his entire firm," the lawyer said
Court could ask Roche Freedman to destroy relevant documents and declare confidentiality
Kyle Roche's move to withdraw himself from multiple class action cases hasn't reassured attorneys for defendants in his firms' lawsuits.
Legal representatives for Tether, Bittrex and Poloniex are now seeking the complete removal of his law firm, Roche Freedman, as counsel in cases brought against them, court documents filed on Wednesday and Thursday show. 
Their requests followed Roche — a founding partner at the firm — asking the court to remove his name as an attorney in several class actions against companies including Bitfinex and Tether. A day later, he moved to pull out of additional cases against Nexo, BAM Trading Services (the registered name for Binance.US), Solana and Dfinity. 
The fact that he is no longer involved with Roche Freedman's class action practice led to his withdrawal filings, per the documents filed. 
Trouble for the controversial attorney began after surreptitiously recorded videos were leaked showing Roche admitting to providing legal services to Avalanche developer Ava Labs in exchange for AVAX tokens and equity. That in itself wouldn't be unusual, but the alleged agreement included Roche aiding Ava Labs by suing "half the companies in this space" with the objective of obtaining access to sensitive internal information, while distracting regulators and deflecting scrutiny away from Avalanche.
Tether's lawyers raised concerns over Roche's statements in the videos, and pointed out that his disassociation with Roche Freedman's class-action cases is "extraordinary" since the practice represents a vast majority of his firm's work. 
Both Ava Labs CEO Emin Gün Sirer and Kyle have denied the allegations. Roche also claimed the footage was highly-edited and that he was duped by Norwegian venture capitalist Christen Ager-Hanssen — an off-camera second speaker in the video — who, he alleged, was working on behalf of Dfinity CEO Dominic Williams.
The leaked footage was broken up into 25 parts averaging about 30 seconds each, but otherwise does not appear to be materially edited within each clip.
Ager-Hanssen has denied any link to Williams or responsibility for the recordings. He has been known to make secret recordings of meetings, however; in 2014, the Norwegian DN Magazine, reportedly found that Ager-Hanssen "always had a hidden microphone with him, both at lunches, dinners and business meetings."
Other Roche Freedman lawyers allegedly hold ties with Ava Labs
Greenfield also said Roche's withdrawal from the cases does not suggest the information he already has won't be used inappropriately, or that he won't gain returns from potential wins.
"Even if he is no longer counsel of record, he would still have access to discovery materials, would retain the ability to direct the conduct of other lawyers at his firm, and would profit from any potential recovery in this lawsuit," he said.
The attorney also noted Roche may not be the only benefactor of the pact CryptoLeaks claimed to have exposed, alleging that several other lawyers at Roche Freedman including Devin "Vevel" Freedman, Amos Friedland and Edward Normand may own substantial amounts of AVAX tokens.
A memorandum of understanding dated Dec. 26, 2019, referenced in a lawsuit filed by Roche's former partner Jason Cyrulnik, puts the share of "Ava Labs tokens" for the three partners at 32%, 5% and 5%, respectively, of the amounts received.
Investors pursuing the class action would still be represented by Selendy Gay Elsberg and Schneider Wallace Cottrell Konecky, Greenfield added.
The court was asked to order Roche Freedman to return or destroy documents relevant to Tether, Bittrex and Poloniex's cases held with the firm, and to declare these haven't been shared with Ava Labs or a third party.
Kyle Roche, Devin Freedman, Amos Friedland, Edward Normand and Roche Freedman didn't return Blockworks' request for comment by press time.
---
Get the day's top crypto news and insights delivered to your email every evening. Subscribe to Blockworks' free newsletter now.
Want alpha sent directly to your inbox? Get degen trade ideas, governance updates, token performance, can't-miss tweets and more from Blockworks Research's Daily Debrief.
Can't wait? Get our news the fastest way possible. Join us on Telegram and follow us on Google News.
---