Signature Bank Failed to Acknowledge 'Volatility' of Crypto Exposure, According to Lawsuit
Former investors in Signature Bank allege that the bank undermined "the health of its balance sheet" by failing to acknowledge its "degree of concentration" in the cryptocurrency sector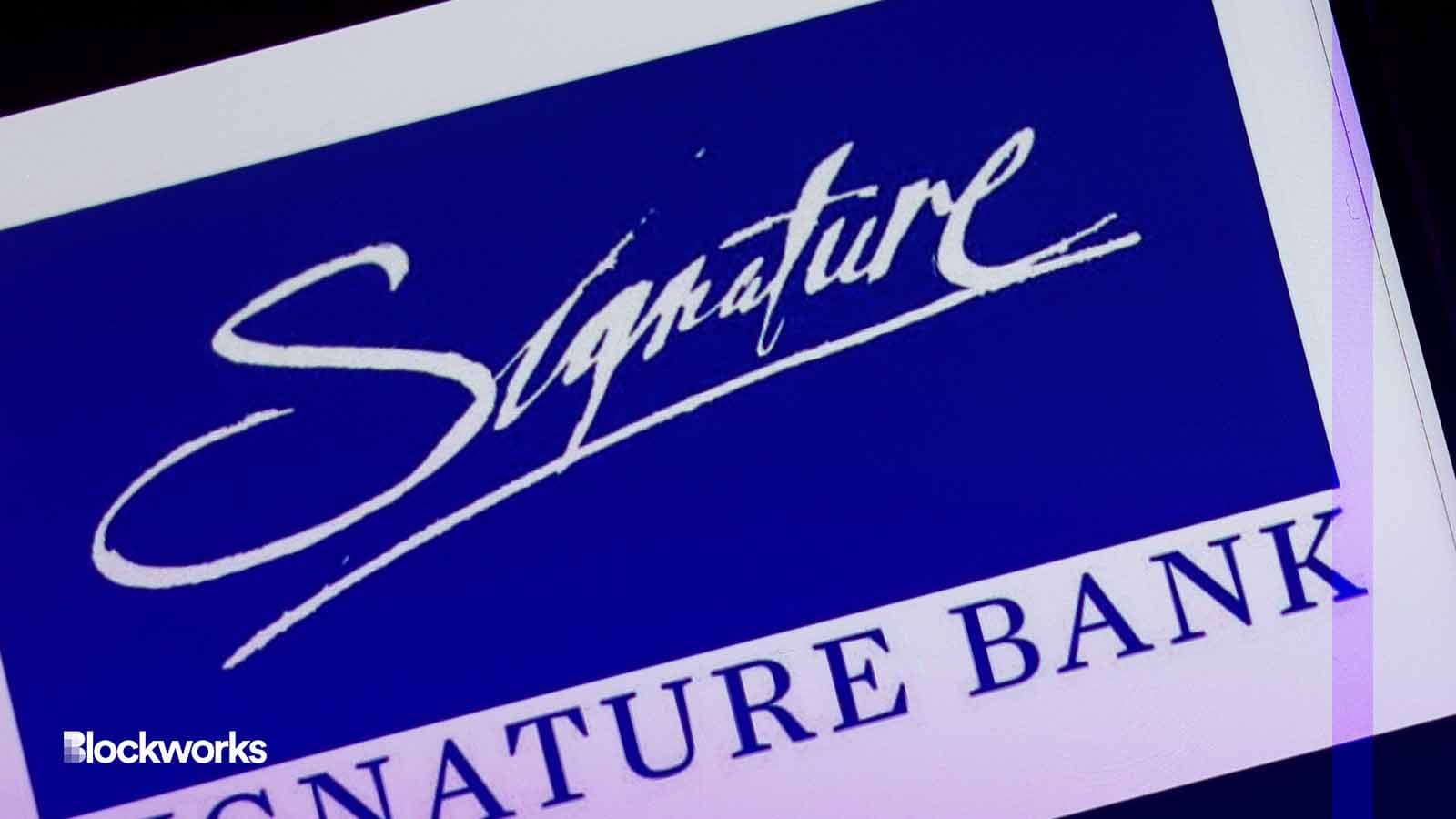 Peace-loving/Shutterstock modified by Blockworks
Former executives at Signature Bank face a class action lawsuit from investors who accuse the bank of downplaying its cryptocurrency exposure.
Signature Bank collapsed on March 12, when federal regulators stepped in and closed the bank. Days earlier, the same steps were taken to shutter fellow crypto-friendly institution Silicon Valley Bank. 
In a new class-action lawsuit, investors alleged that the former executives were at fault for failing to accurately represent the bank's exposure to the cryptocurrency space. 
"Notwithstanding the volatility of cryptocurrency, Signature Bank consistently assured investors of the soundness of its crypto-related deposits and downplayed any risks associated with its lopsided exposure to the cryptocurrency industry, claiming that the Bank was carefully managing its balance sheet and bolstering its compliance department."
The suit's claims go back to 2020, but former CEO Joseph DePaolo said in the third quarter 2022 earnings call that the crypto sector "…seems like it's somewhat stabilizing. They've been in this winter crypto for over a year now. And sooner or later, it's time to get out. And we're probably seeing positive things going on for us. So that when it does dissipate, we'll have — we'll be ready, just like with all our other businesses."
Following the collapse of FTC last fall, Signature said that its digital asset deposits "remained stable." 
The suit seeks damages for investors who bought in April 2020 and March 2023. 
Last month, regulators made depositors in both Signature and Silicon Valley Bank whole, but no protections were given to investors in either bank.
---
Don't miss the next big story – join our free daily newsletter.